A few months ago, I worked on a table for a friend.  I had found some old barn wood from an old farm that was being torn down.  I so wish I would have been able to take more, but I don't have a place to store it!  I made the new top and used her original table base.  I just painted it an off white, sanded and added a glaze.
Here's how it turned out.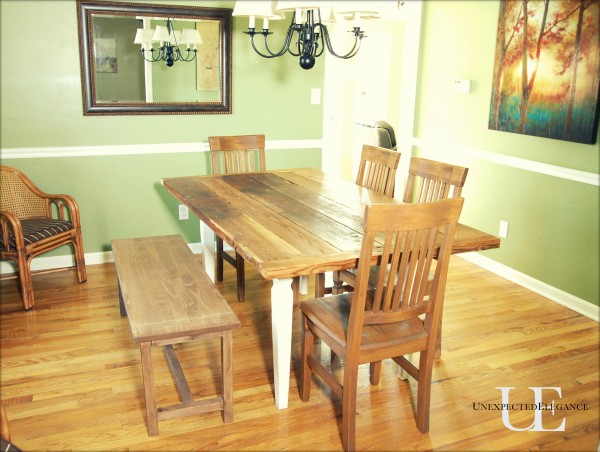 It look TONS of sanding but the wood is so pretty.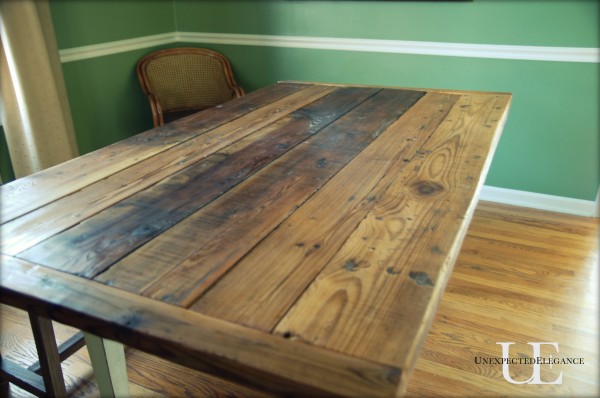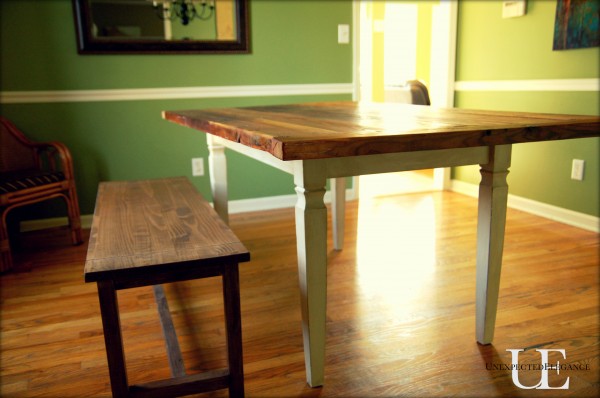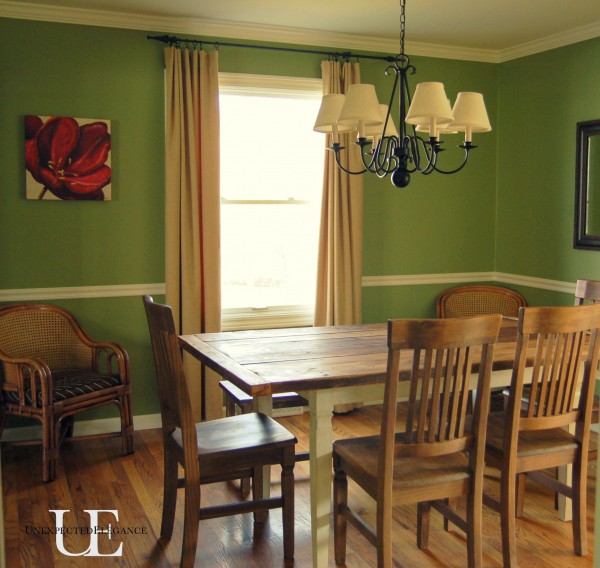 I have much catching up to do.  I will do a tutorial for the table top, soon. Have a wonderful Tuesday! 🙂
~Angela