I'm a sucker for Antropologie!  I love the eclectic and time-worn feel that the store gives off!  They like to put you into a trance so you don't realize how much money you are spending! 😉  They sell certain one-0f-a-kind things that can't be duplicated but others that are total DIY projects waiting to happen.  (And for those of us who don't have the time or patience for it, you can just buy it! )
The other day a friend mentioned seeing a book letter that she wanted from Antro and since her birthday is coming up, I thought I would give it a try.  Here is the link for the original from Anthropologie:  Library Letter.
And here's my Antropologie Library Letter Knock-off: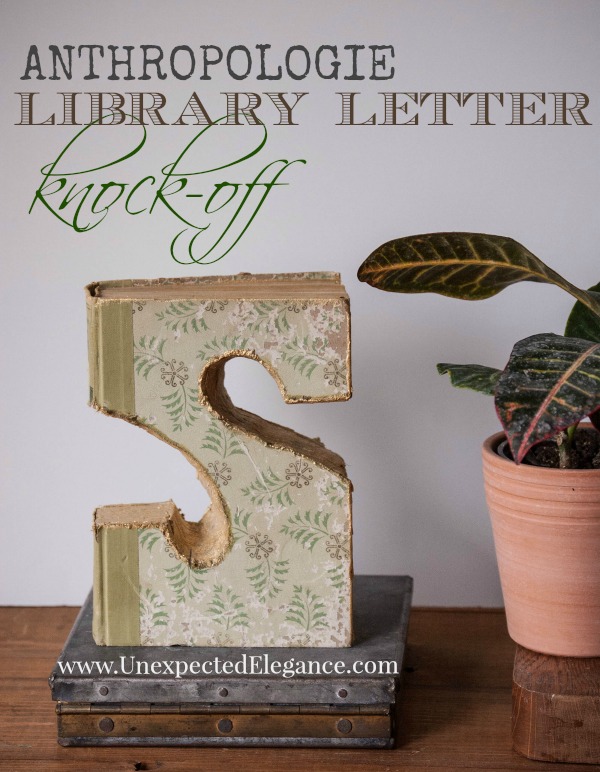 I have a ton of old books so this project was absolutely FREE, but you can find old books at just about any thrift store.  (The prettier the cover, the better!)
I started by free handing the letter in pencil.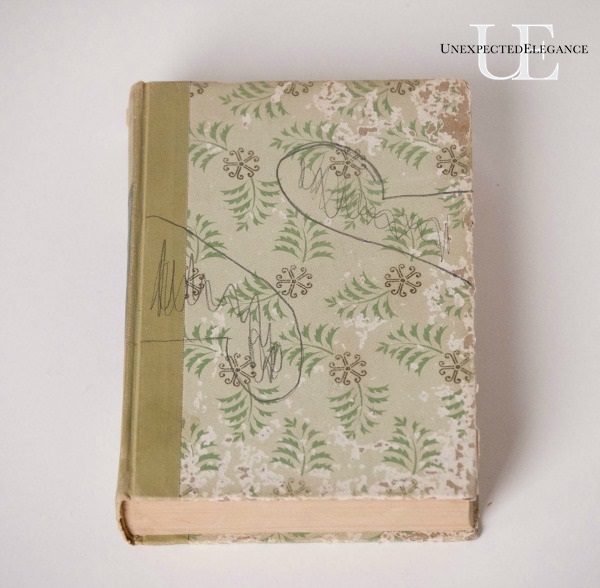 Then clamped down the book on two sides, so it wouldn't move as I cut it.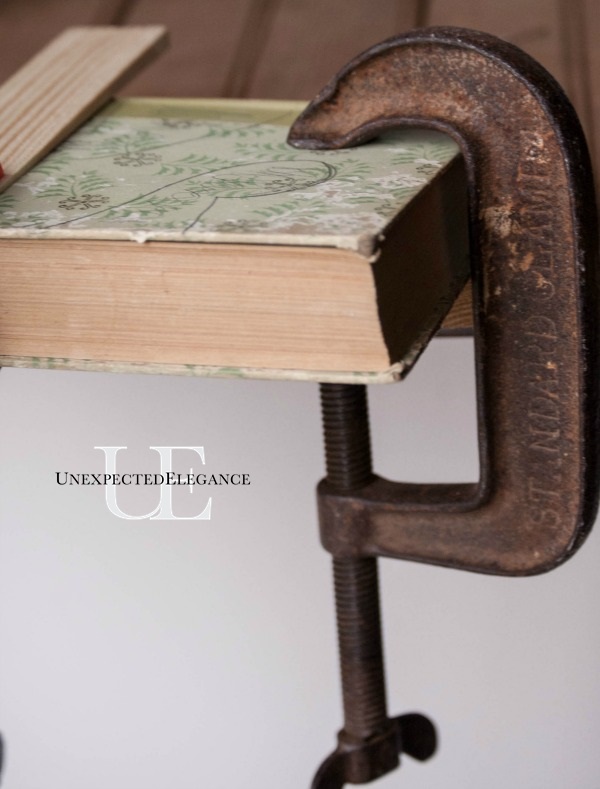 I also used an extra clamp that I could move around to hold the pages together as I worked.  The extra clamp was good for the side that opened but the spine of the book didn't need it.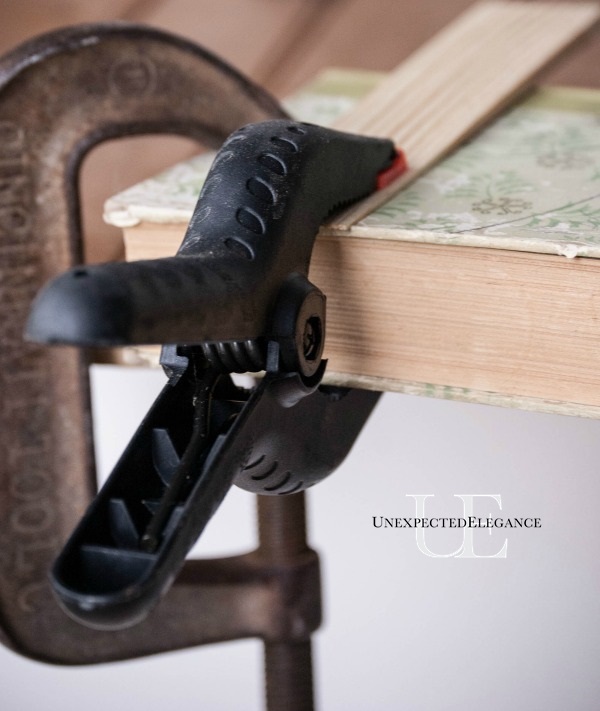 I used a jigsaw to cut it, but my blade wasn't quite long enough to go all the way through.  If your book is a little thinner or you have a longer blade this should work great.   Tip:  Make sure the blade is sharp or you will struggle.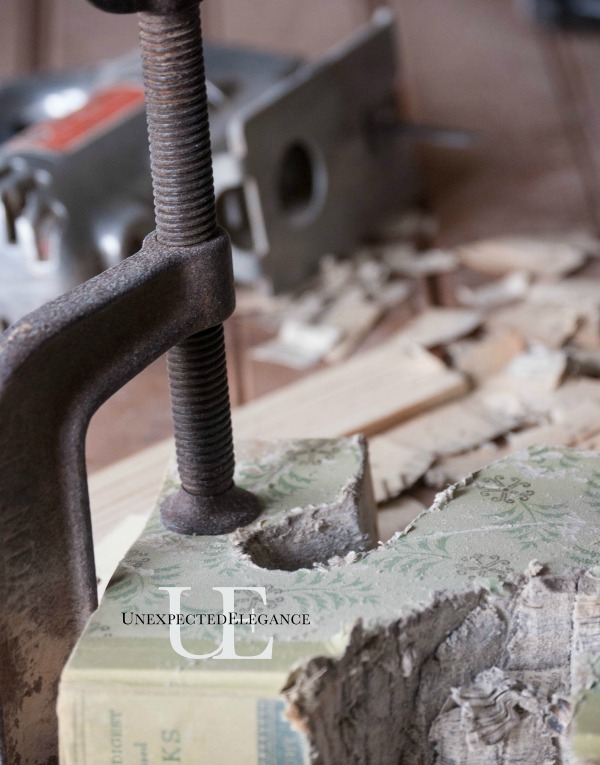 It was a little difficult to get around the inside curves, so I used a coping saw to get the detail.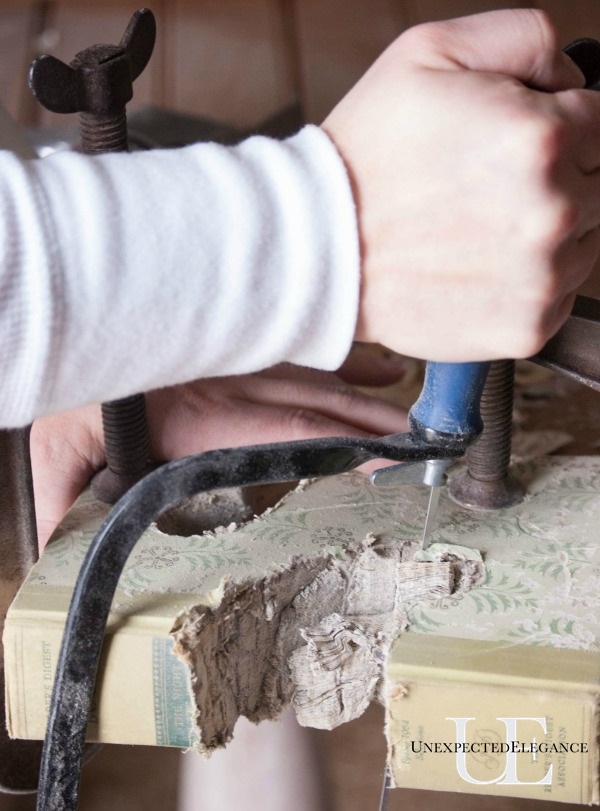 Because my blade wasn't that sharp when I started, I needed to clean up the edges.  I used my Dremel detail sander and it worked great!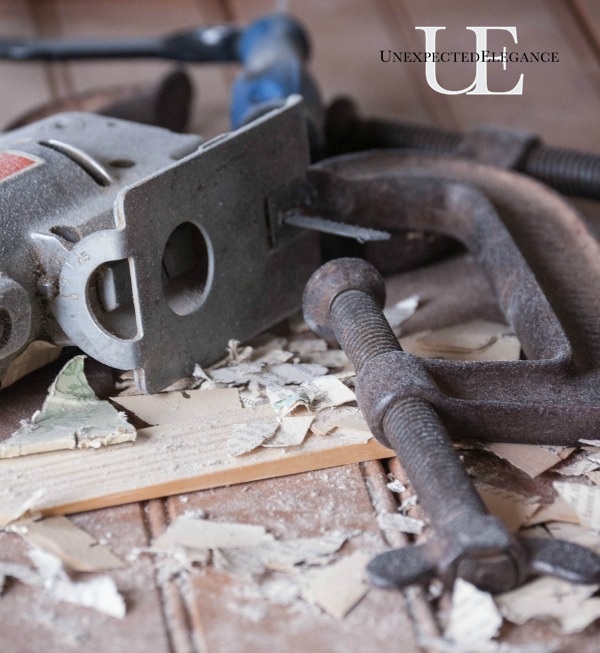 I made a magnificent mess!! 😉
There was book dust powder EVERYWHERE!!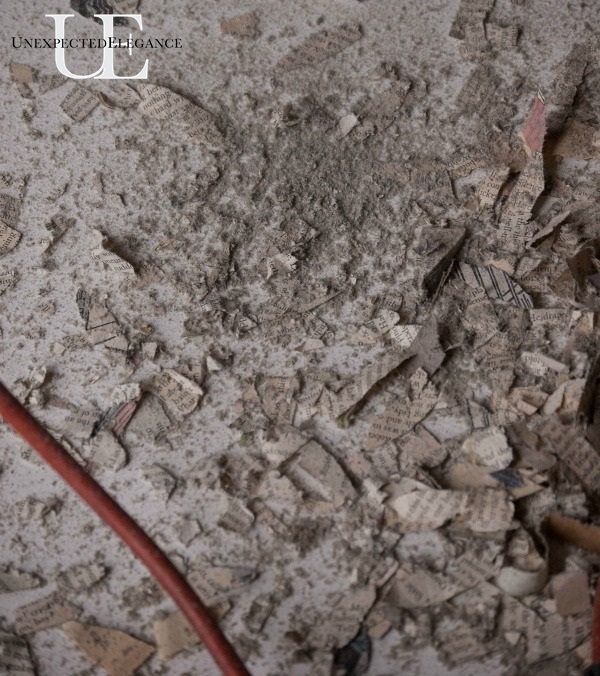 To finish it off, I added gold paint around the edges.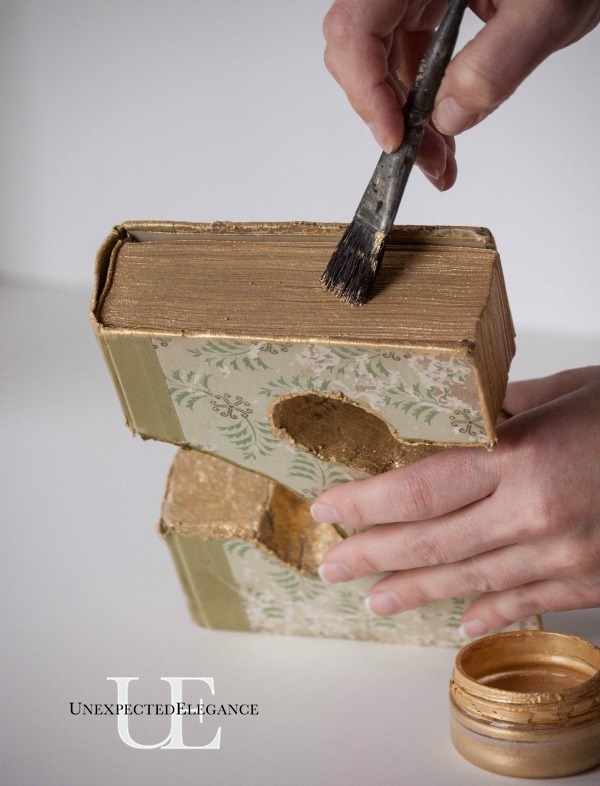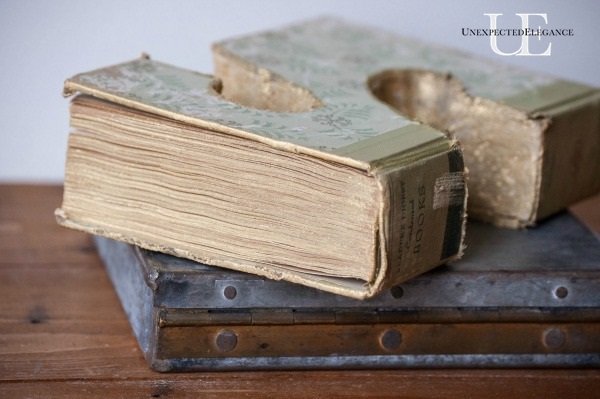 Do you have any knock-offs that you've made recently??