Since my house is in complete chaos and ironically filled with so many things I love (in preparation for my Etsy shop), I thought I would share some of my favorites with you.
(Set to the tune from Sound of Music, of course.)
Milk glass with roses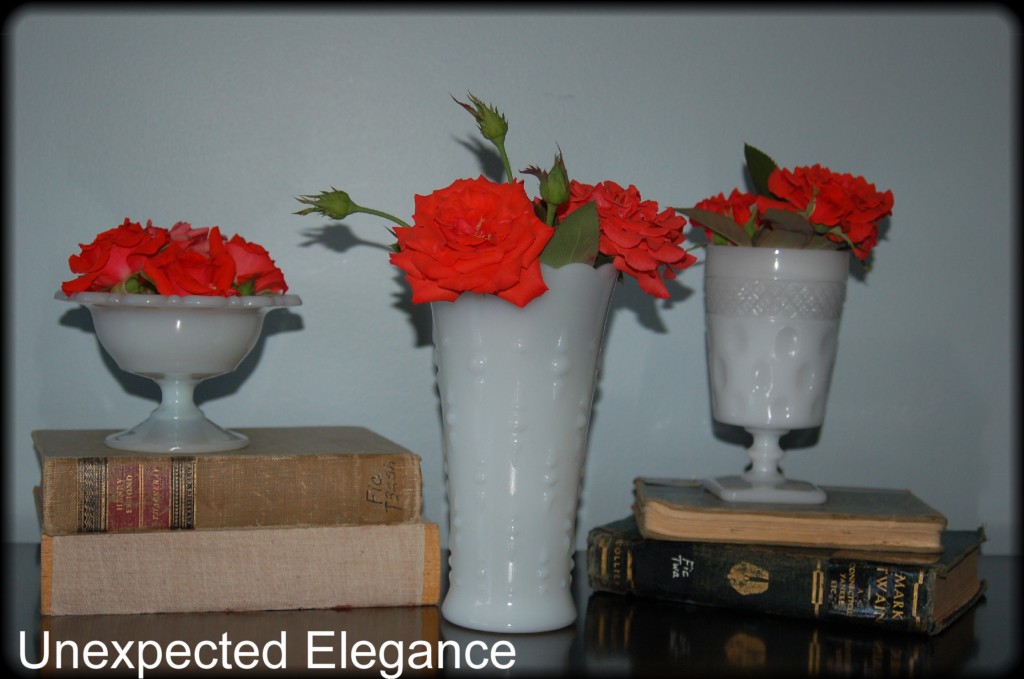 And simple green flowers.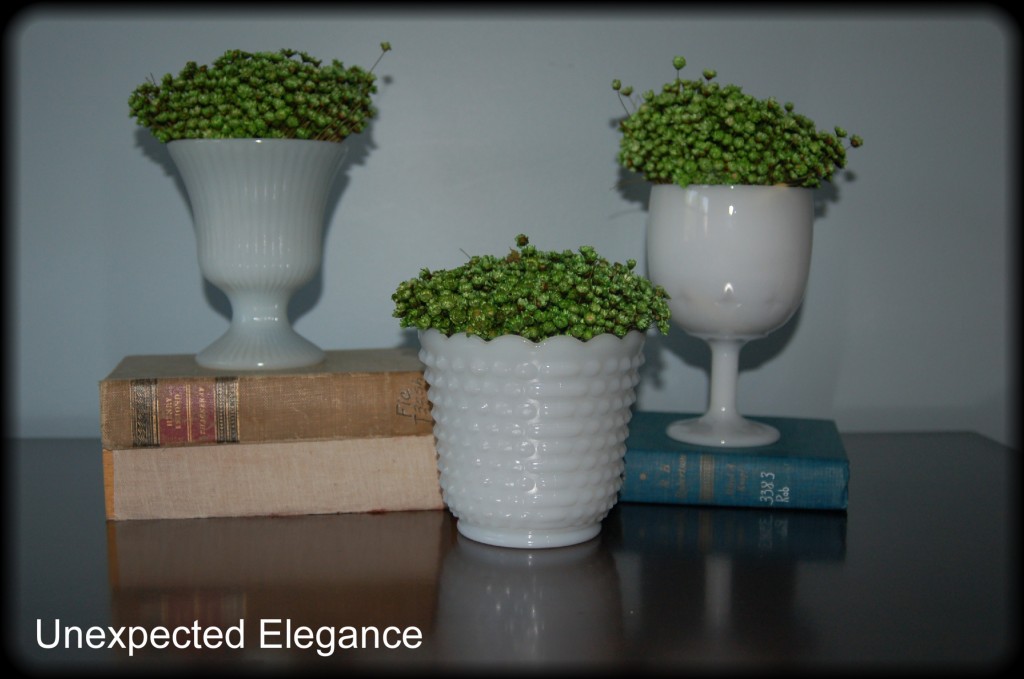 Old jars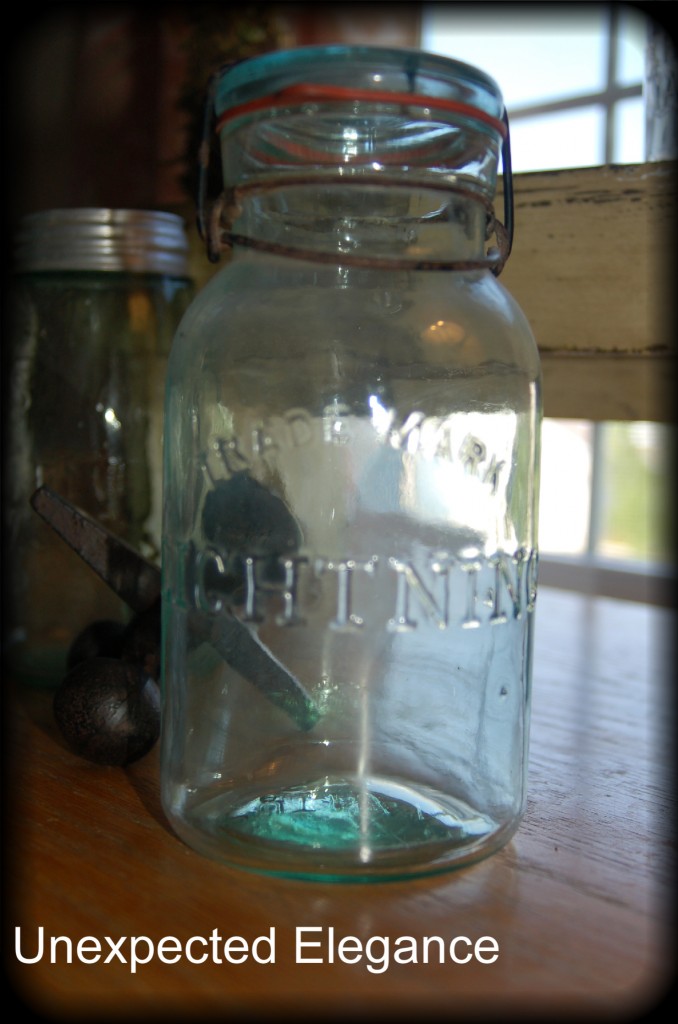 And pressed tin all stacked up in pi-iles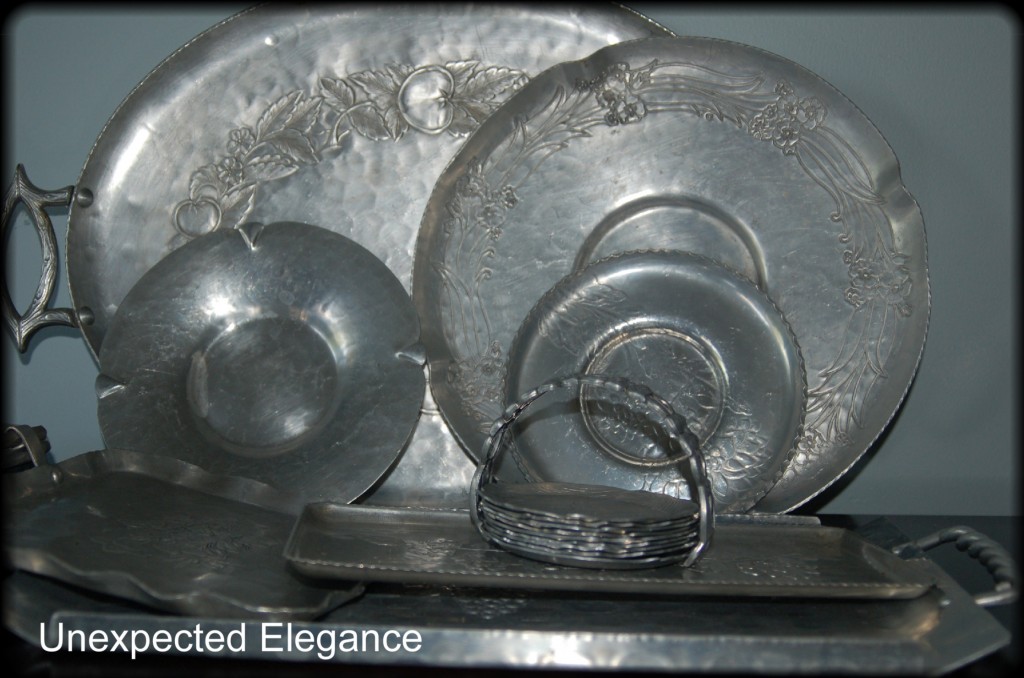 Old fans that still turn with dust on their wings…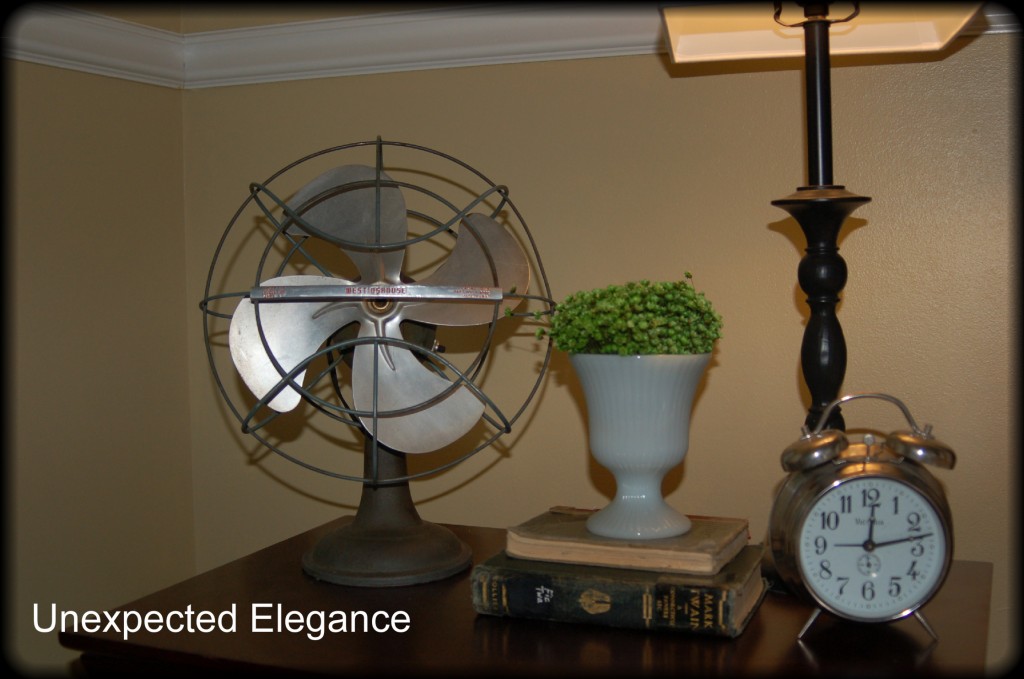 These are a few of my favorite things!
When the dog barks, when the girls scream, when the house is a mess…
I simply remember my favorite things and then I don't feel SOOOO bad!!
Have a GREAT week!