Sorry, I missed you yesterday.  I have been out of town for a few days, but I had a GREAT Mother's Day weekend!  My wonderful husband, kept the kiddos while I had a "girl's" weekend in Chicago.  It was nice to have no set plans.  We stayed at the Hyatt Regency on the Magnificent Mile, thanks to Groupon!  The hotel, the company and the food were all fantastic.  I came home anxious to see my family on Sunday and thankful for all of the blessings in my life.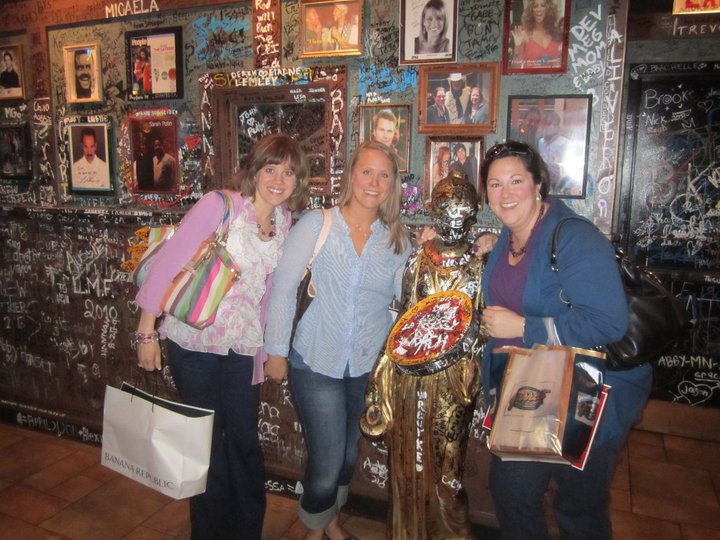 @ Gino's East, Chicago, IL.  I'm the one in the middle.  😉
I also made my first Etsy sale!!  I realize it's not breaking news, but I was so excited to check my account last night and find out I had actually sold something to someone I don't know!
And the item of choice…a "lucky" charm.  I am going to take that as a good sign! 🙂
Have a great week.
~Angela