Alright, here's the deal…I can't keep things to myself!!  I have SO much to post about, since I just started blogging a few months ago and have years worth of projects, but I want to keep up with what I have going on NOW.
So, here's what I found today at Goodwill…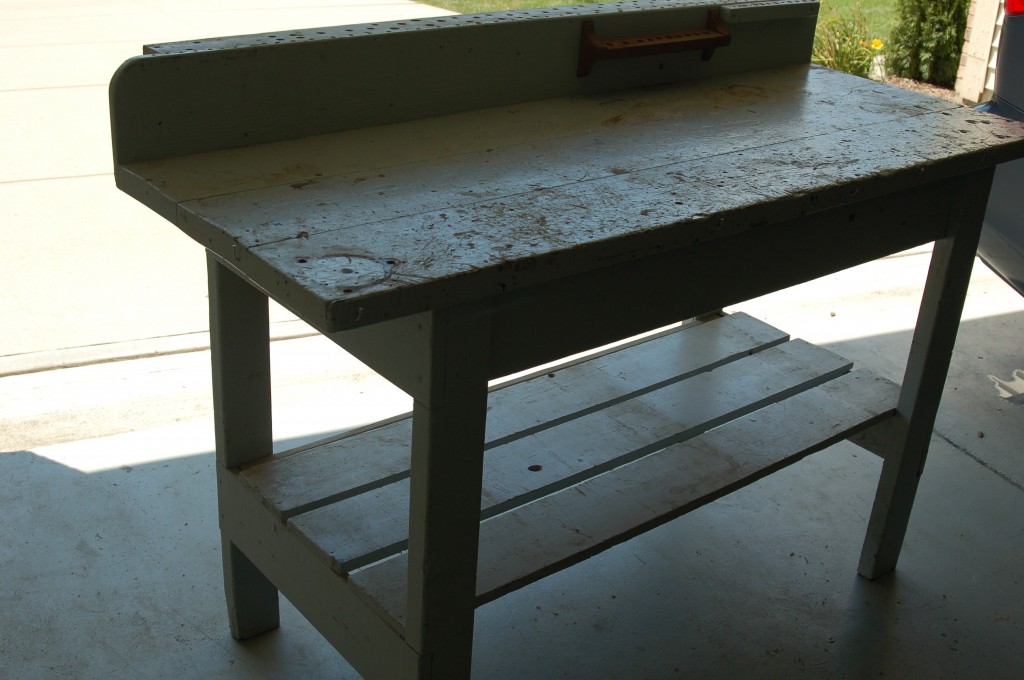 It was only $19.99.  I guess I have a thing for workbenches!  Remember my kitchen island!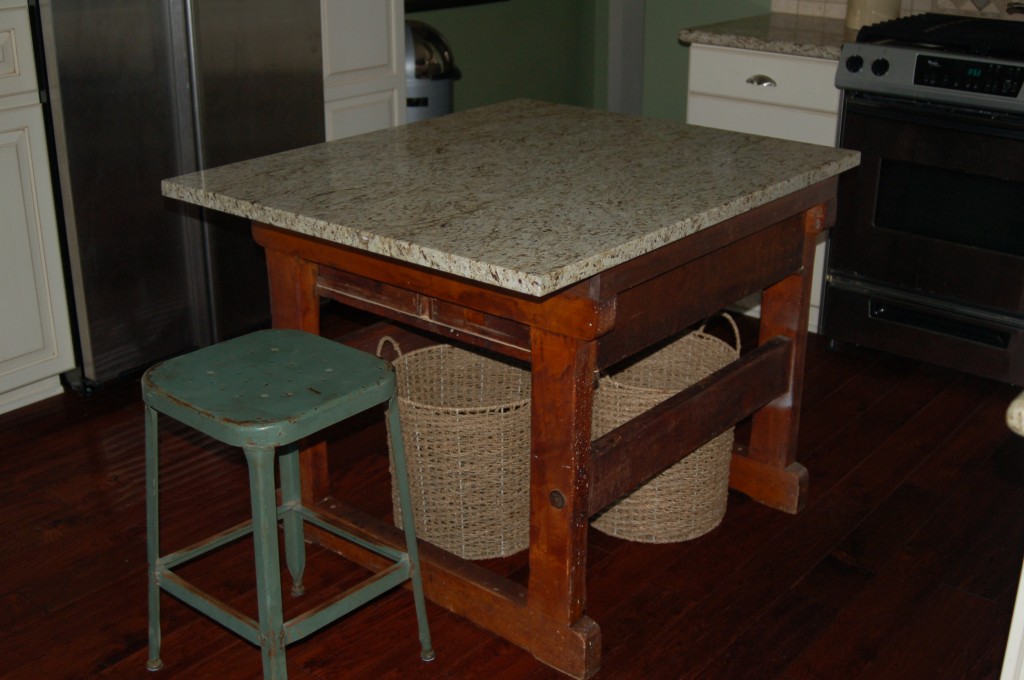 So I thought I might use the new FABULOUS workbench outside.  I just got home and threw some "stuff" on it, but I think it will work out perfect!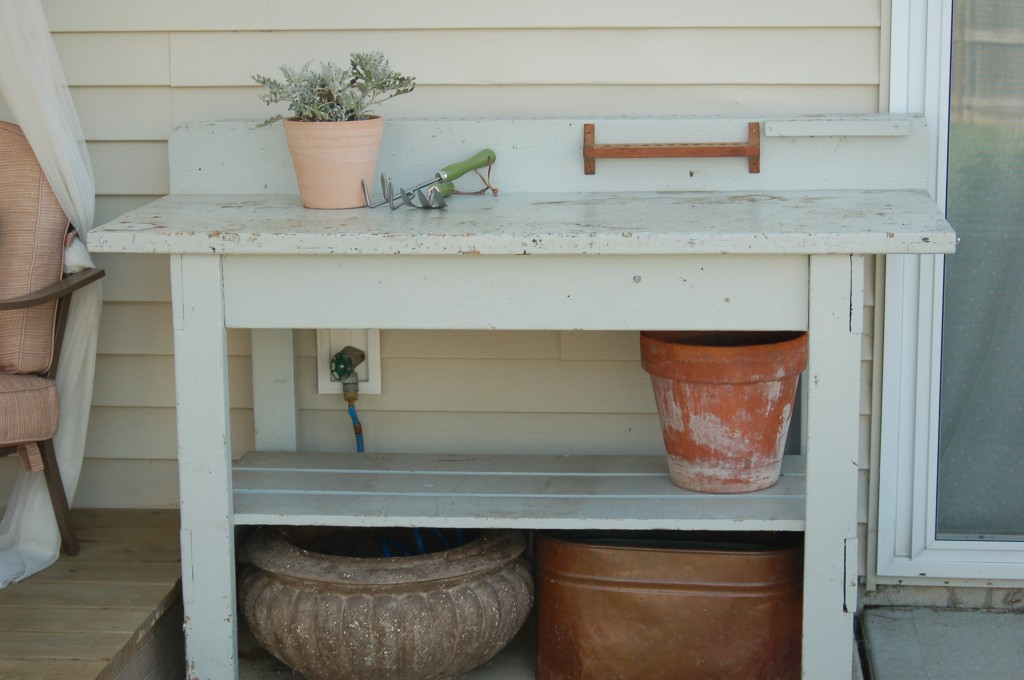 It needs to be cleaned up and sealed to stay outside, but is a perfect potting station by day, entertainment server by night!   If you look back on my post about my backyard, you will see that I am actually making some progress.  New table, check.  Server, check.  Now all it needs is Scott's approval…I'll let you know how that goes.  Normally he needs a little convincing. 😉