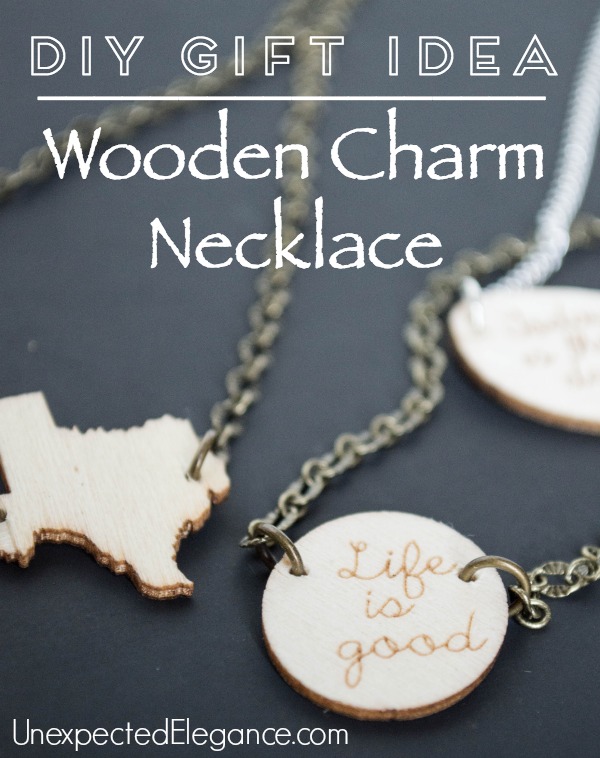 It's that time of year again… gift giving season.  This week will kick off a week of handmade gifts.  Most of these gifts are simple to make and inexpensive.
Today I'm getting a big chunk of my friends gifts finished.  These DIY wooden charm necklaces only take a few minutes each to make and can be somewhat personalized.
What you need:  wooden veneer charms
, chain necklace and matching jump loops , pliers, drill, and 1/16″ bit.
***I found the wood veneer charms at Hobby Lobby with the scrapbooking supplies but you can also get them on Amazon from the link above.  There are a lot of different shapes to choose from.***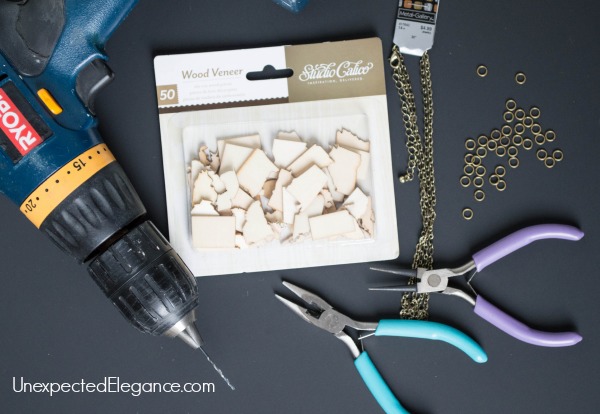 Start by drilling a hole on the top center or two holes toward the top on opposite sides.
Tip:  Use a piece of scrap wood under the charm.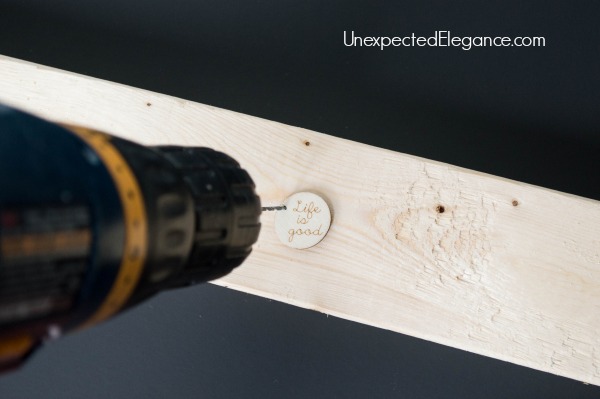 Open a jump loop and tread it through the hole/holes.
Then put it though a link on the chain and close.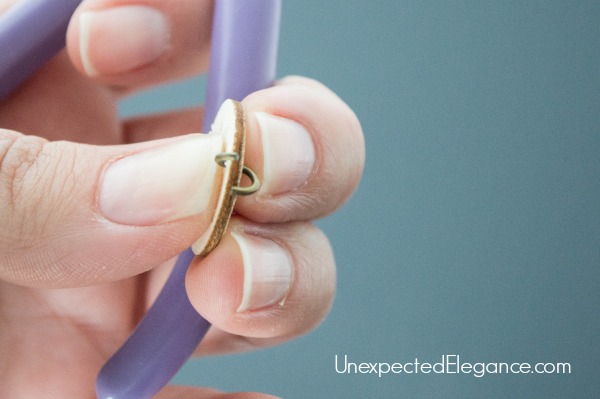 If using two jump rings, the finished product should look like the photo below.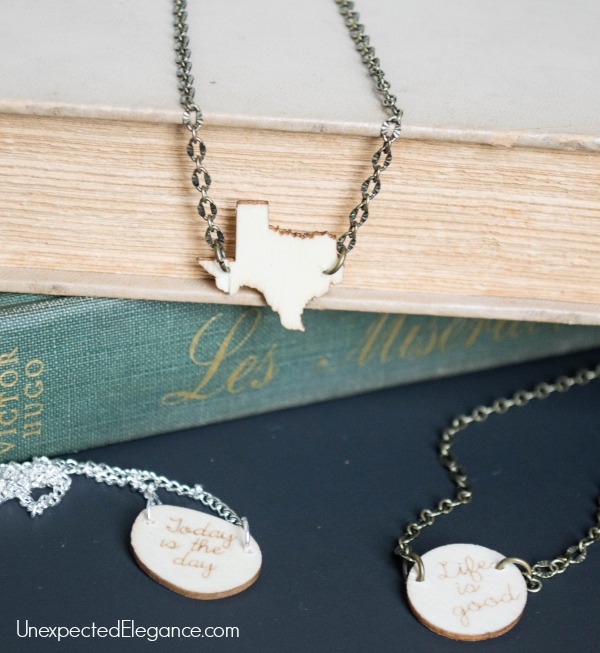 I don't have a photo of a single charm, but you would just drill a hole in the top center.  Then use a jump ring to attach it a chain.  The difference is that the single can move on the chain and the double is stationary.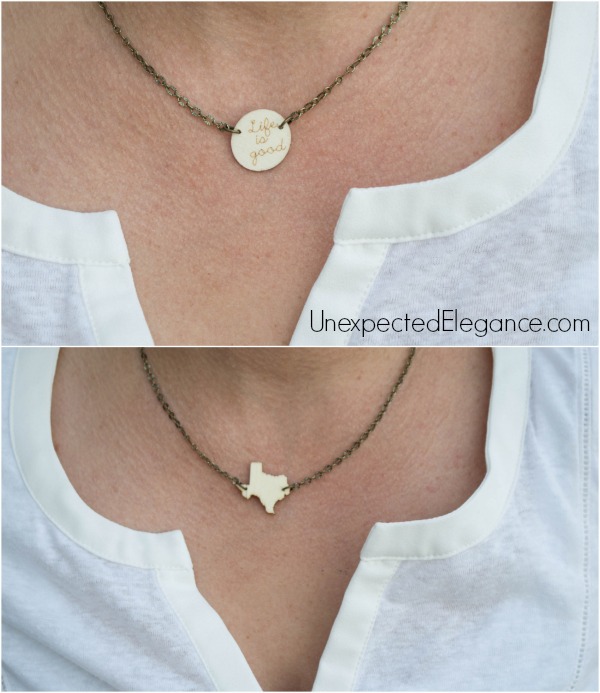 Check back tomorrow for another gift idea!