The winner of the Christmas Package is Sabrina!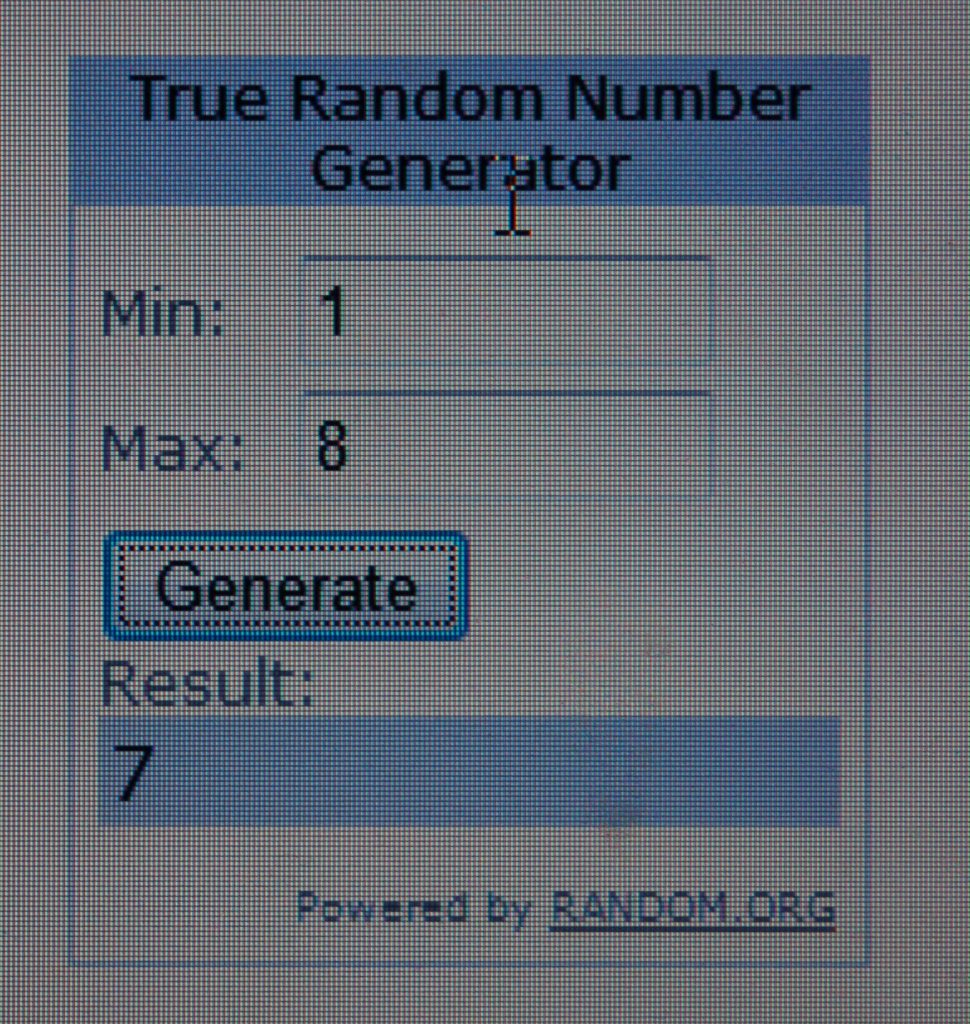 I also wanted to remind anyone wanting to participate, that today begins the 25 Days of Giving.  If you are thinking about doing this and are having trouble coming up with ideas, this may help. 
*************************
Making cards to give to friends telling them what is special about them. 
Calling a family member they don't normally talk to on the phone.
Making artwork or cards and taking them to a nursing home.
Baking cookies for neighbors.
Baking cookies for firefighters and delivering them on Christmas.
Tidying up the neighborhood. Picking up trash.
Making a list of things they love about each of their family members and share with the family.
Do something kind for someone secretly. 
Make sandwiches to hand out to homeless people.
Visit an animal shelter and pet the kitties & puppies.
Visit family and neighbors collecting scarves and hats for homeless people.
Do a chore for a neighbor or a grandparent.
Taking some canned food to the food bank (or the grocery store donation bin).

http://www.thirdphase.org/

Donating some of their outgrown clothes to an organization that gives them to children in need.

http://www.agapefamilies.org/

Donate a pair of gently worn shoes to Soles 4 Souls.

(our closest physical location is Lafayette or Ft. Wayne)

Walk the neighbor's dog.
Host a party to collect needed items for a local charity.
Scrape the ice off your neighbor's car as a surprise.
Volunteer to serve a meal at a local soup kitchen.
Make a meal together to bring to a family that is sick or has a new baby.
Purposefully play with someone who your child doesn't normally play with.
Stay late at school or sunday school to help clean up.
Write notes of appreciation to coaches and teachers.
Have a bake sale or a lemonade stand to raise money for your favorite cause.
Take a day to educate your children about poverty and pray for those suffering.
Visit a nursing home.
Draw a picture/make a card for your pilot (if you are flying)
Drop change in a Salvation Army bucket.
Write personal notes & cards to family members.
Send a Christmas card to a recovering soldier. 
A Recovering American Soldier c/o Walter Reed Army Medical Center 6900 Georgia Avenue NW Washington,D.C. 20307-5001
Contact your local mission and adopt a family for Christmas.
Create care package for children in hiding in the jungles of Burma through Christians Concerned for Burma.
Chose a child to give to through a giving tree or Angel Tree.
Sign up to sponsor a child through World Vision, Compassion International, Children's Hope Chest or other child sponsorship organization. You might consider choosing a child that has the exact birthday as your child to create a bond. 
Contact your favorite local charities and find out what items are on their "wish list". Have your children help you purchase items on that list and deliver them.
Donate food to a local animal shelter.

18102 Cumberland Road
noblesville, Indiana 46060
Phone: 317-773-4974

Donate to Toys for Tots.

Any Toys R US or Babys R US

Buy a needy family a Christmas Tree.
Hand out flowers to strangers. Put a note on each flower.
Donate warm clothes to shelters. (examples: 3rd Phase or Wheeler)
Choose a gift in a charity's Christmas giving catalog such as World Vision, Orphan Relief & Rescue, Compassion International, World Concern. There are many, many more organizations out there that you can donate to.
Project Rudolph/Project TLC Serves which supports our deployed troops & their families.
*************************
 I got most of the ideas from Andrea @ The Train to Crazy.  If you live in the Indianapolis Area, I have included local things to help you get involved.  I understand that 25 days is a HUGE commitment, so think about just incorporating a few things into your holiday season to make an impact on the lives around you.  You just might find out, that it touches your life as well.