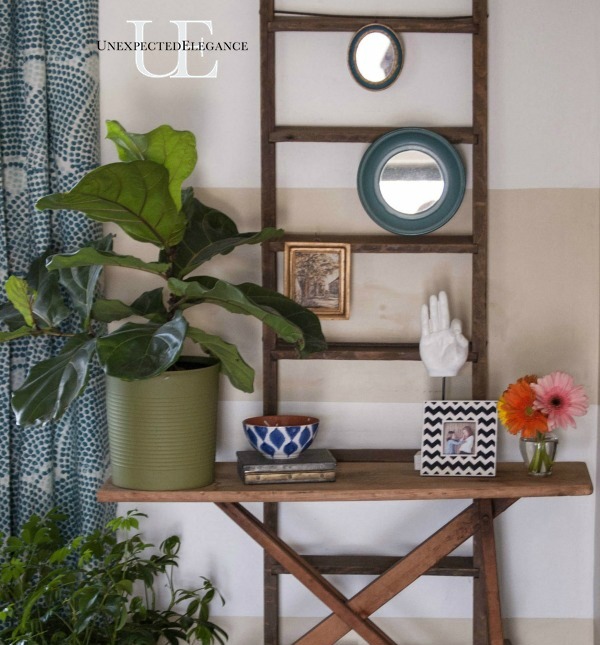 Happy Spring! (If you can call it that…we are still getting snow?!?)  I'm excited to be joining 14 other bloggers today to share our Spring Home Tours.   Since it's been a while since I've shown you any living room updates, I thought it was the perfect time!! 😉
My "style" is constantly evolving (or as my husband puts it, I can't make up my mind).  I have slowly started adding more color to our home mostly through accents and accessories.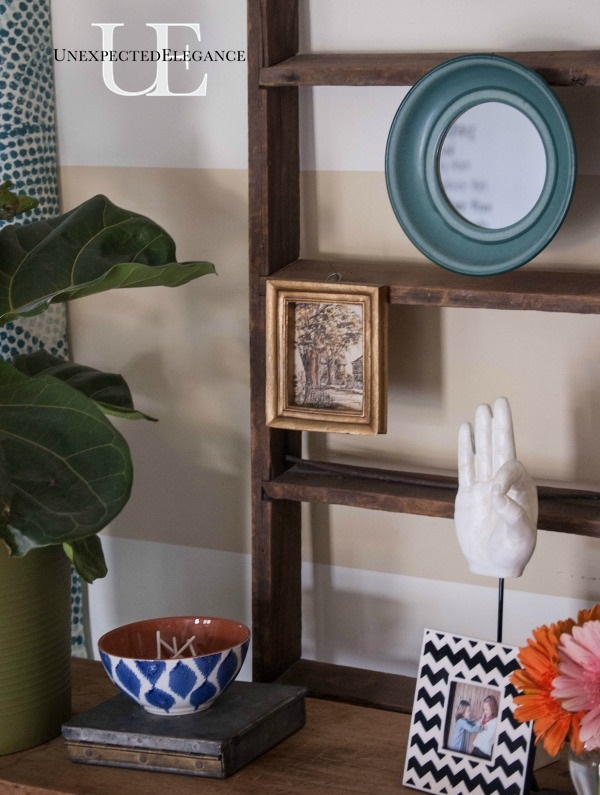 Most of my wall colors are still very neutral but I'm having fun playing around with colors I wouldn't normally have used in the past.
My number one tip for SPRING decor is: COLOR.
Here are 3 Ways to Add Spring Colors to Your Home:
1.   Potted plants and store bought flowers are a great way to add the pops of color.
A larger potted plant will also add interest to space and helps purify the air…win-win! 😉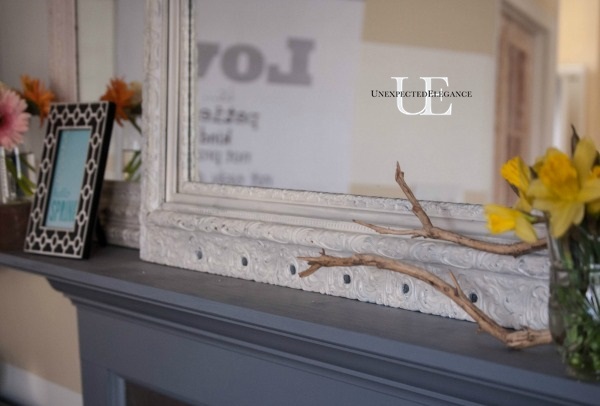 Store bought flowers are also a great way to bring in color and bring the outside in.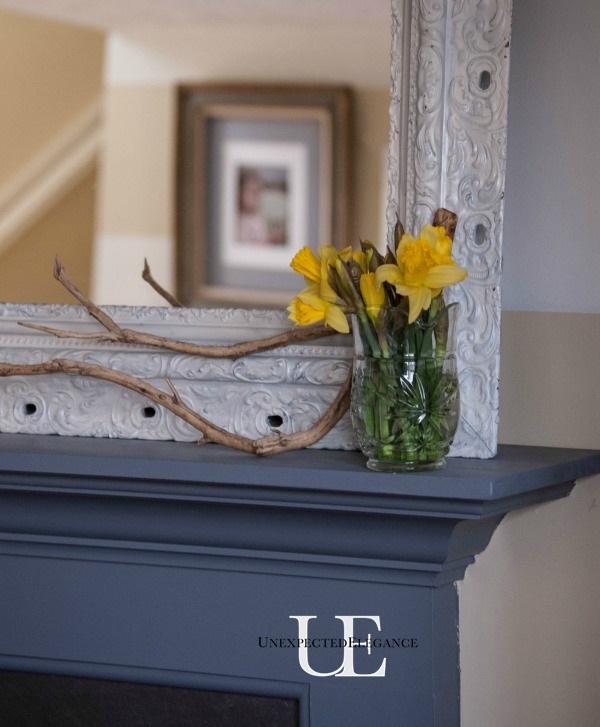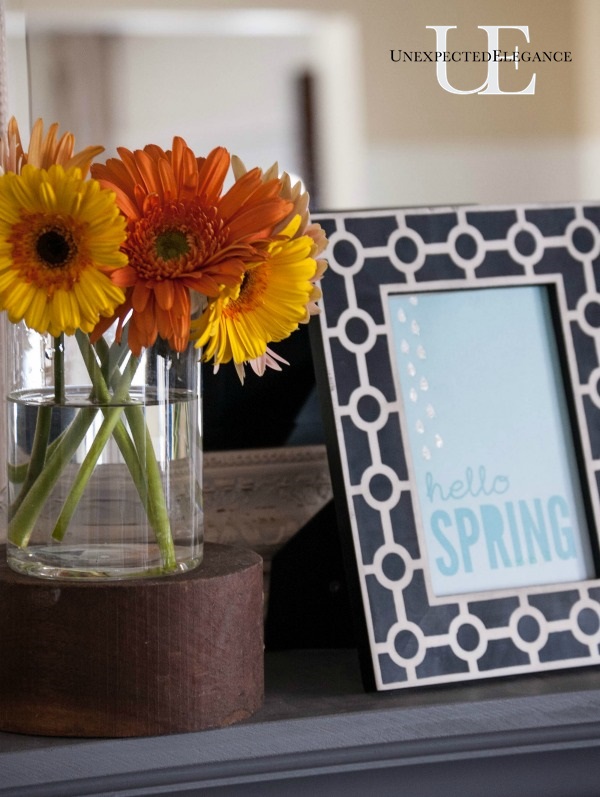 2.  Accent pillow are another inexpensive way to completely transform a space!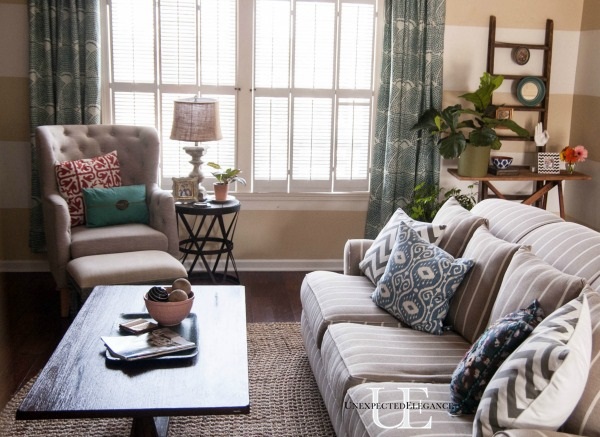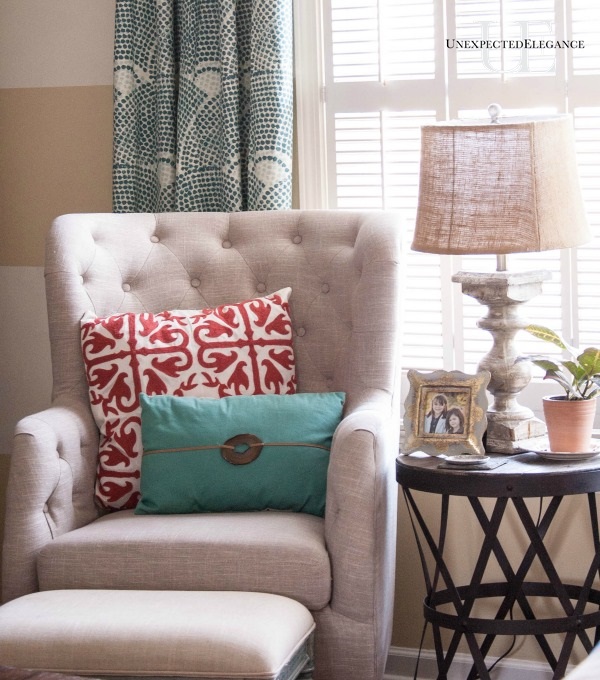 3. One way to add some Spring decor to your home without spending a dime, is to shop your house!
I used colorful dishes (the pink bowl on the coffee table) and frames from other areas of the house.  There are really no rules when it comes to your home…just make it personal to YOU!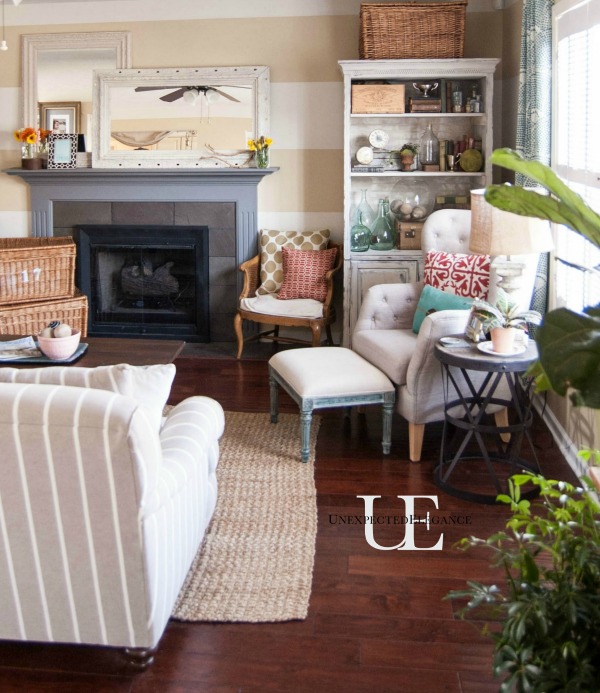 Check out some of the other fabulous bloggers and their home!!

2/24 Monday



2/25 Tuesday
2/26 Wednesday
2/27 Thursday
2/28 Friday
________________________________________________
PIN IT for later!!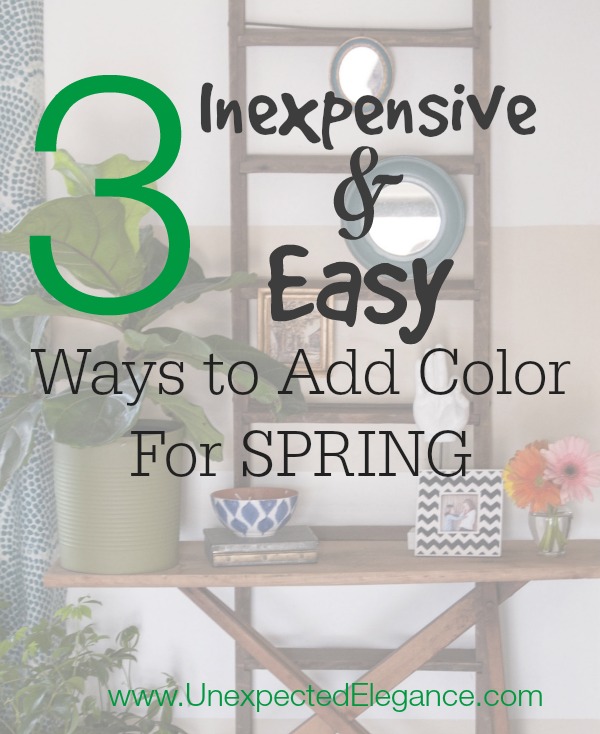 I'm also joining the party over at Thrifty Thursday!