Today I spent the entire day home, working!  I have had this idea for a tree topper, and I finally had time today to make it.  But, when I asked my husband what he thought about it, he didn't really "get" it…so I thought you all might be willing to give me your opinion.  I'd like you to be my "test" group, so please be honest.
Let me explain my thought process.  I was trying to use words to convey a message.  I wanted to use the word "SHINING," as in "Shining Star," but it was too long.  I went with "LIGHT," for "Light of the World."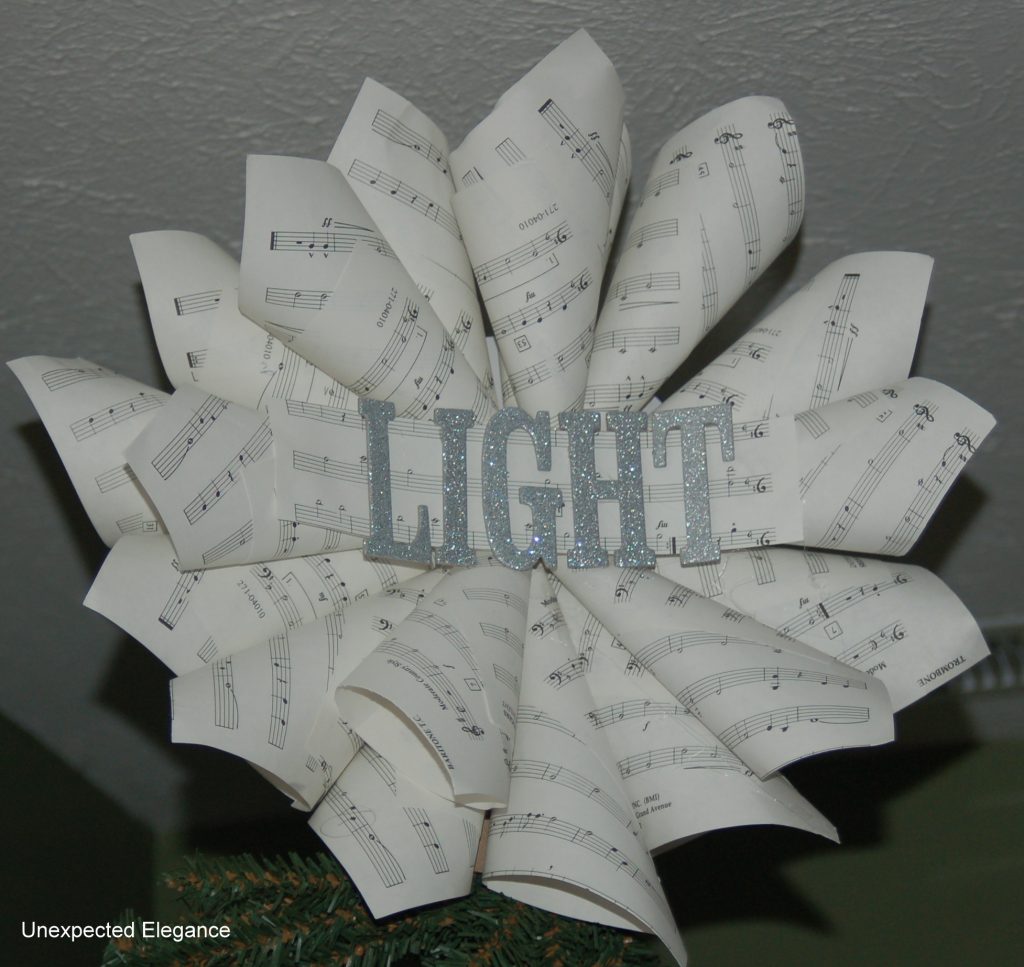 Yes, I have a tree in my kitchen already!  It is just the one I am bringing to the show, because it is skinny and will fit easily in the space. :)  Don't get me wrong, I am enjoying the "mood" it brings.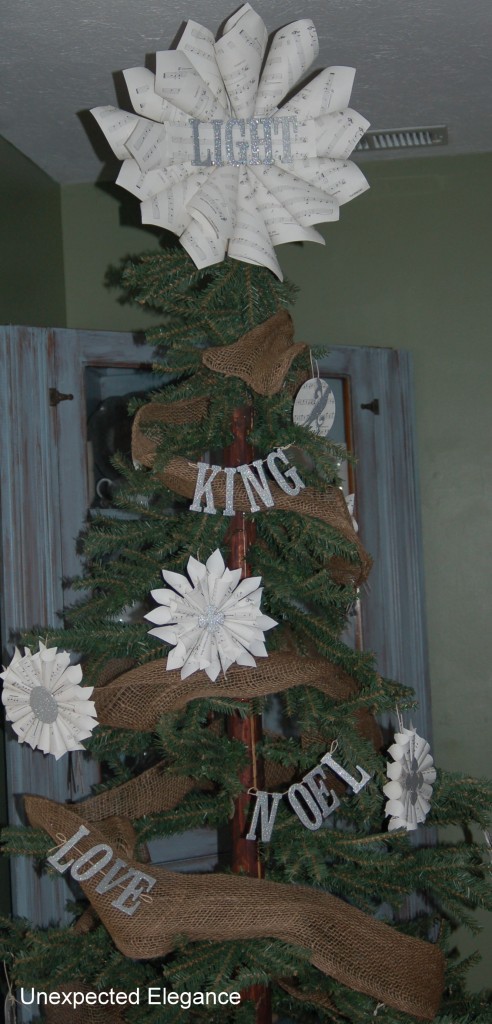 If you didn't know the meaning behind it, would you "get" it? 
 Could you also be brutally honest about the ornaments.  I don't want to waste a bunch of time, on things people don't want or like.  I understand that it is not everyone's style, but a general consensus would help.   Thanks, everyone!