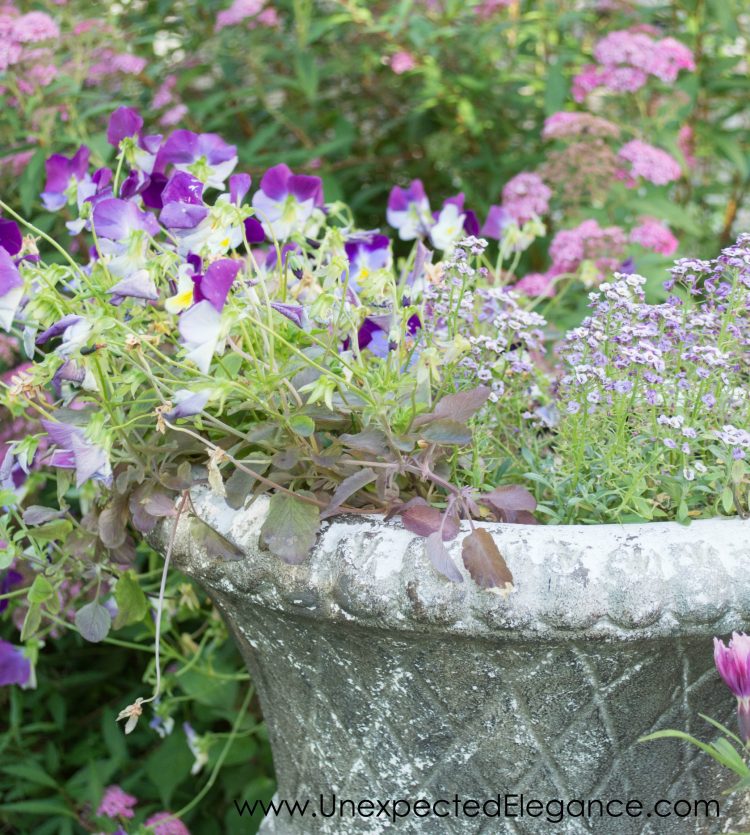 I have one small and EASY secret to share with you about gardening.  Let me start off this post by saying that I'm not in any way, shape or form a real gardener.  I have trouble remembering to water and never really know what to plant when.  BUT I have learned a few tricks that have helped save me money over the past few years! 😉
We have a lot of built-in planters in our backyard thanks to the previous owners of our house.  This means that I have to fill multiple, large planters every year….which can be expensive.  So here are my tricks for saving some moolah!
Here are my 3 MOST important tips for Thrifty Gardening:
1.  I buy pre-made baskets that already have the plants arranged and mixed for me!!  This not only saves me time but money.  The planters come with plants that work well together and like the same amount of sun and water.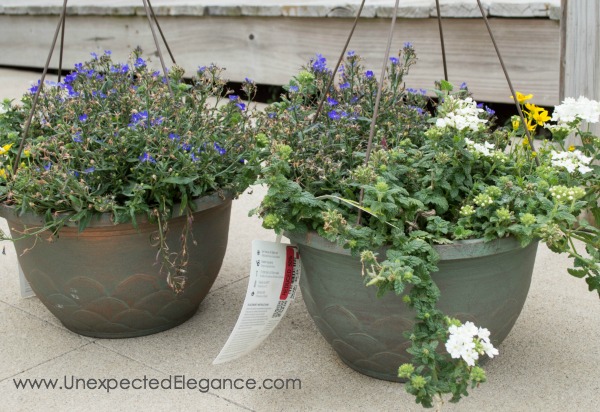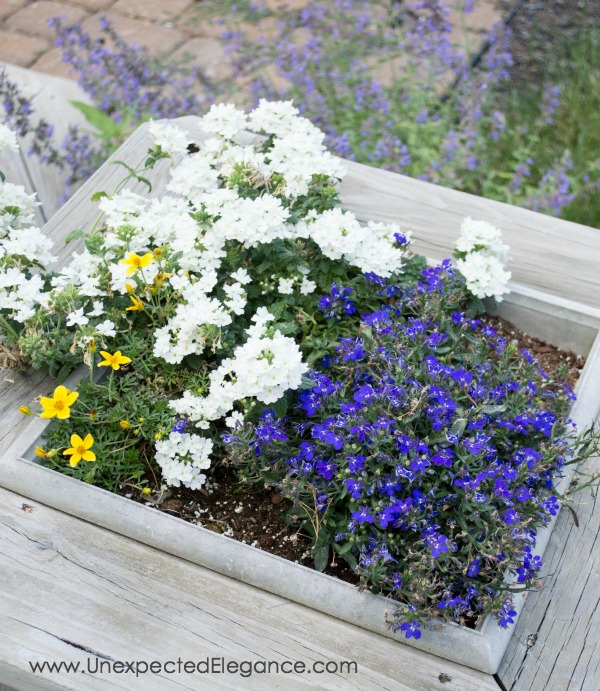 2.  I buy clearance plants.  Walmart is my go-to place for discounted plants.  They almost always have a section with 50% off.  I got all my plants for my entire yard this year for around $40…like I said, I have a lot of planters, so that's a bargain!
The only downside to buying from the clearance section is that you are limited in your selection.  If you are willing to work with what they have you can save a lot of money.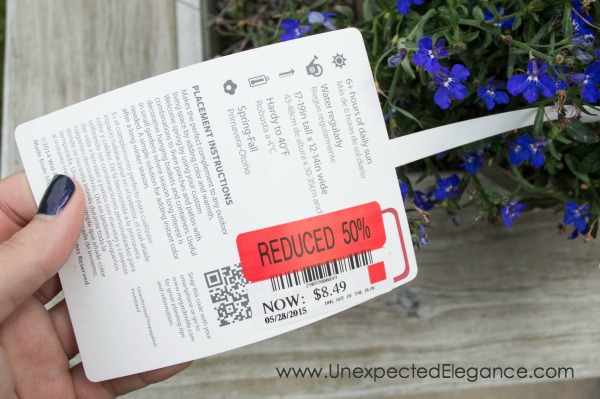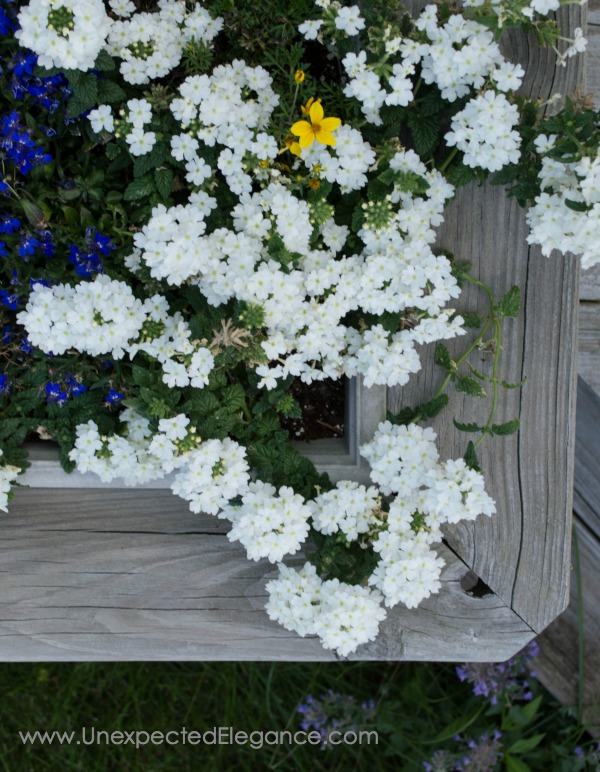 3.  Miracle-Gro!  This is the best stuff ever invented.  I get the kind that helps control water…it helps the flowers stay alive, friends (despite my lack of watering)!!  Miracle-Gr0 also helps the plants that are barely hanging on from neglect, not only survive, but take off.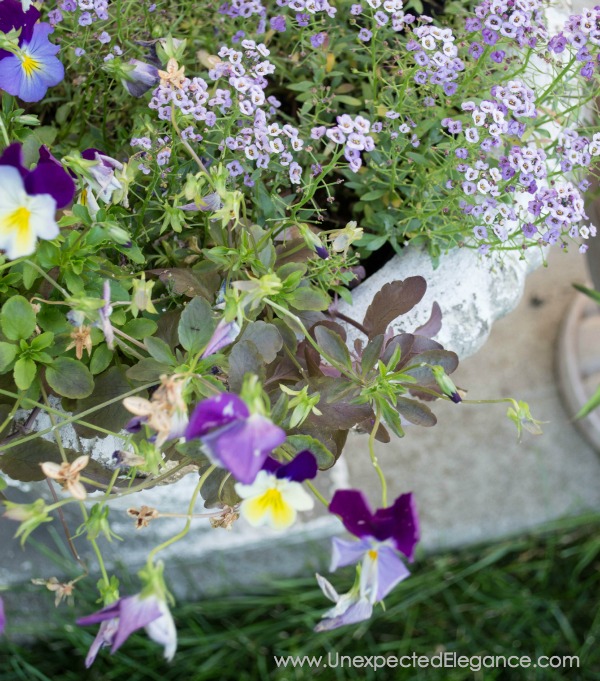 What are your gardening tips?!?  I'd love any help I can get!