I am SO thankful to be finished with this project!  I had trouble with every step.  One of the reasons it has taken so long to finish up the sewing part was that I have 3, T.H.R.E.E., sewing machines…and couldn't use ONE of them.  I needed a zipper foot to do the piping, which was the whole problem.   Long story, but I ended up borrowing a friend's machine and can check this one off the list of to do's.
The other reason is my youngest has been sick for a few days.  She had pink eye, which I had to constantly clean every surface and wash everything she touched.  For a two year old, she has been great about not touching her eyes but she looks miserable.
So, here it is.  J'ai fini!
Before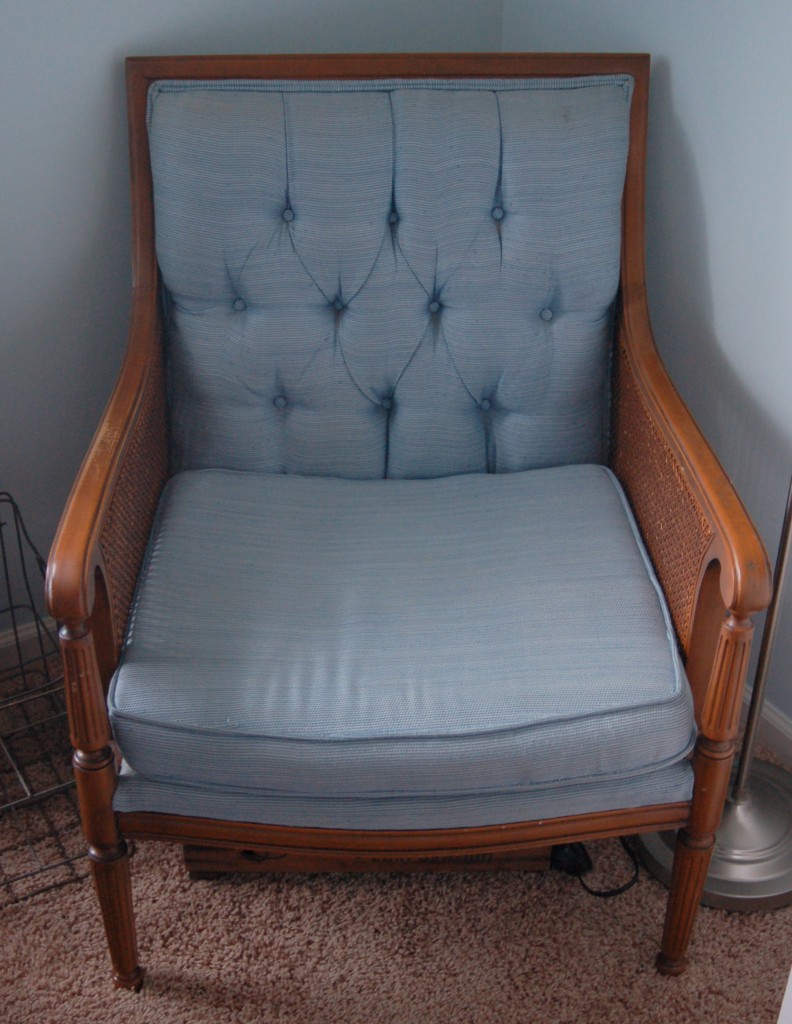 After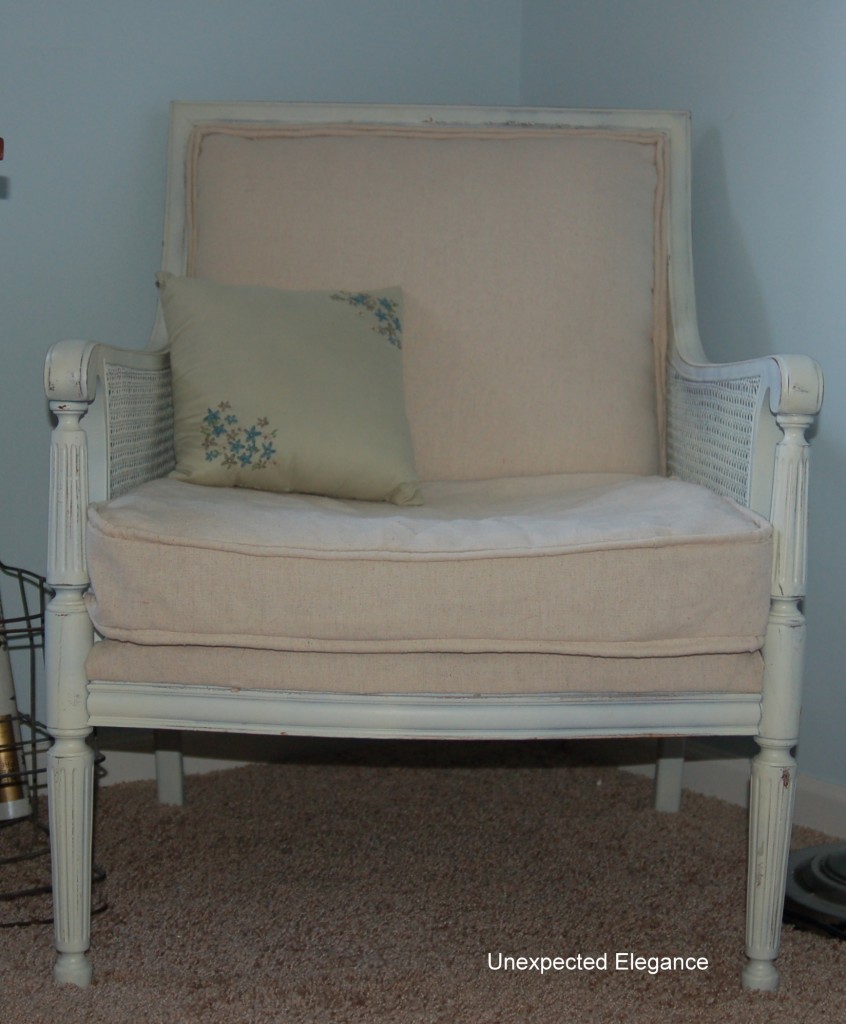 I have made a few changes, but here is the progress of the office.
Before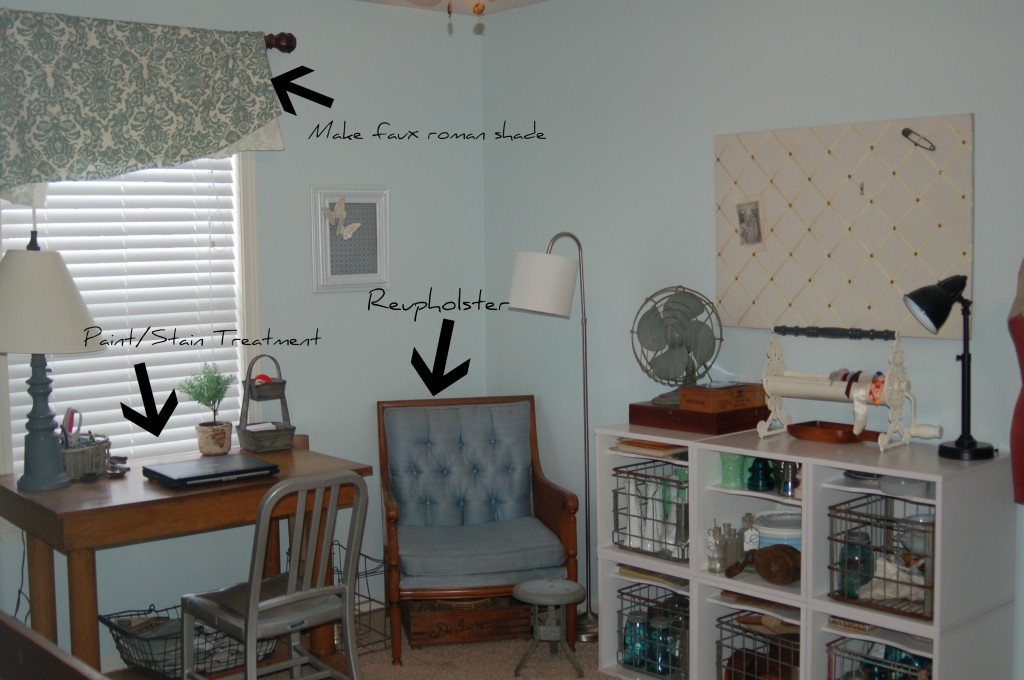 Now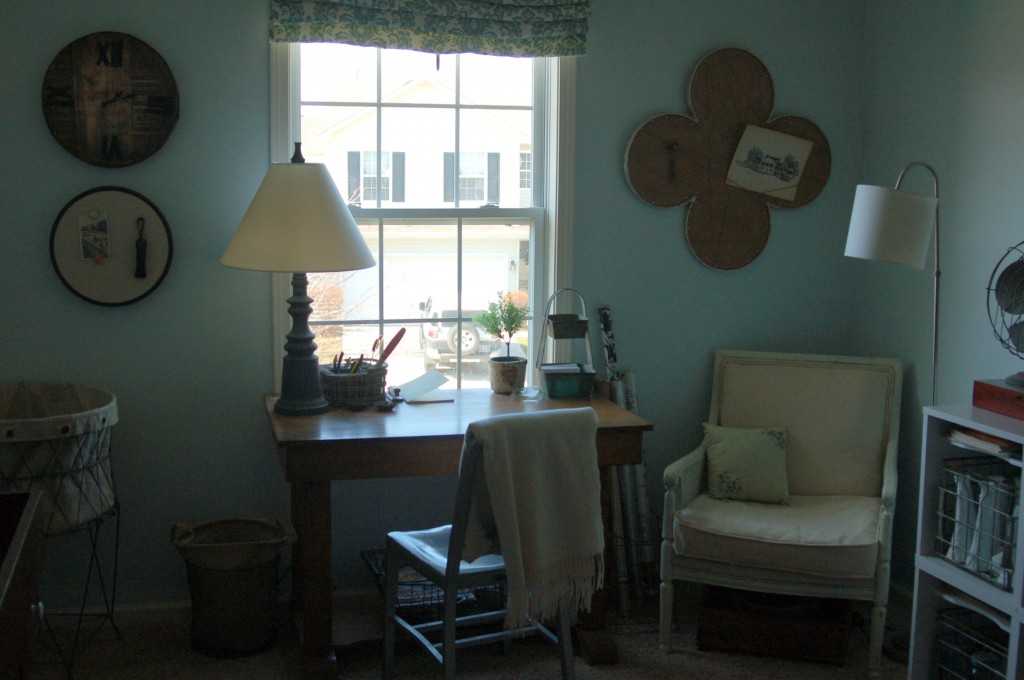 I love the feeling of accomplishment!
Next week my parents will be visiting from Texas!  I always get so much done while they are here.  The girls are really looking forward to their visit, too.  The next two weeks are going to be super hectic.  Once my parents leave, we are off to visit my husband's mom in Pennsylvania.  I'm sure I will have quite a few adventures to share! 😉
~Angela
Linked to: