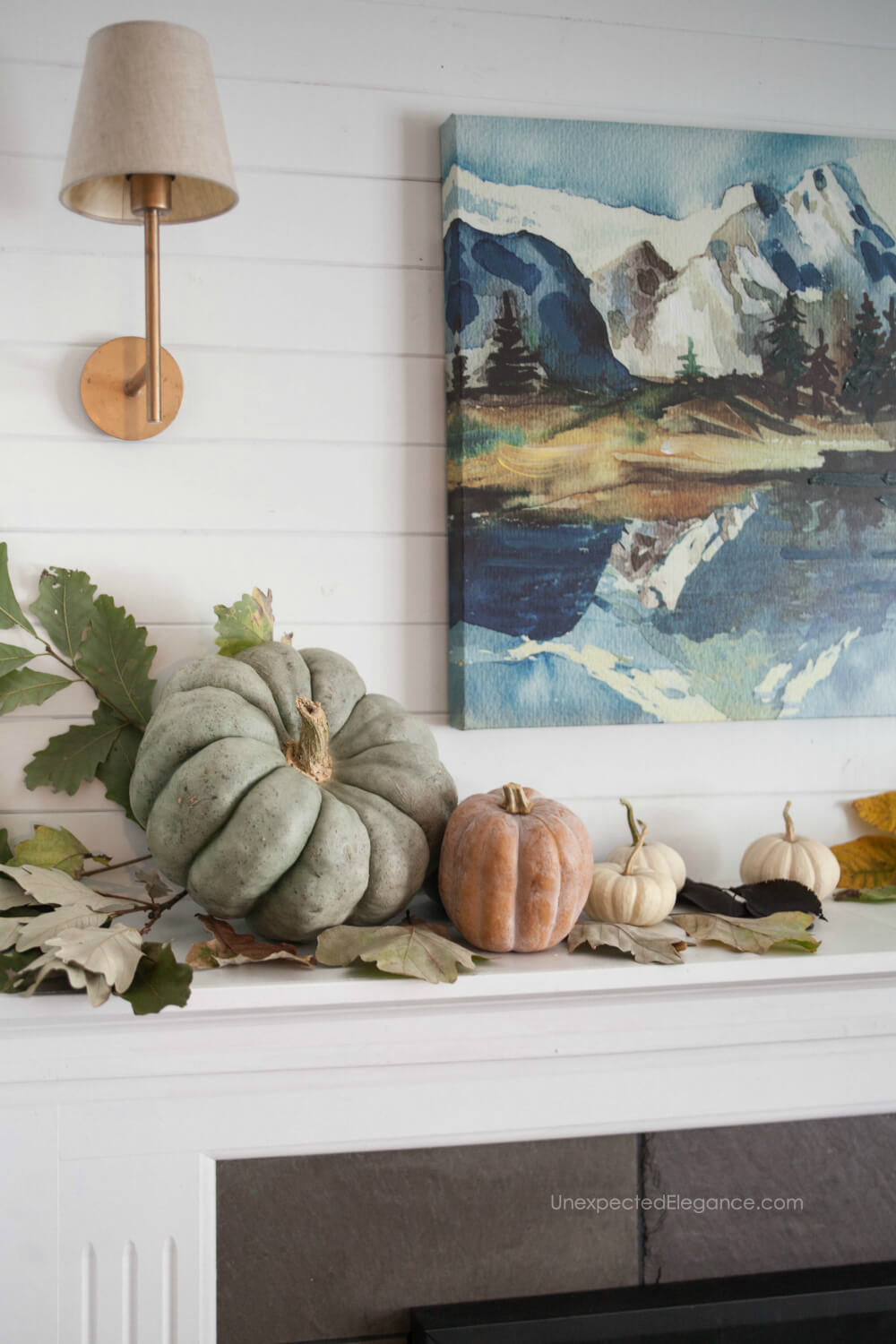 I can officially say HAPPY FALL!!  This time of year is honestly my FAVORITE.  I was thinking about why I love this time of year so much and there are possibly two reasons:
I grew up in Texas where there is only one season…HOT.  The closest we got to fall weather was around Christmas.
We moved to Indiana around Halloween and it takes me back to that time.  The kids were little and we have great memories.  We met new friends, went apple picking for the first time and had weekend campfires.  (All the things that are now traditions every fall!)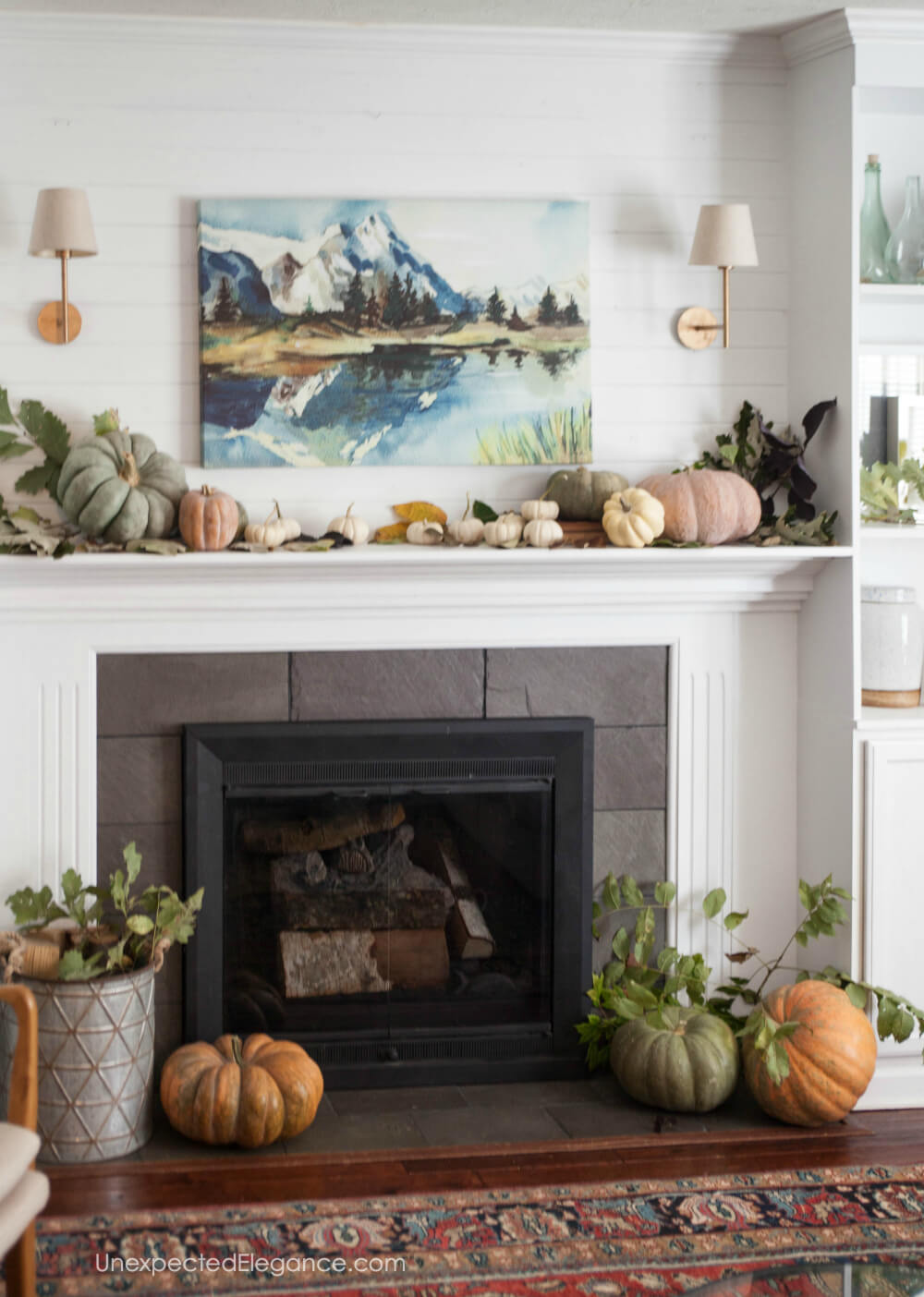 Over the years, my decorating style has shifted.  In the past, I had bins full of decor that I would bring out every season. (I still have a few for Christmas!)  However, now I like to stick to more "real" decor and store less.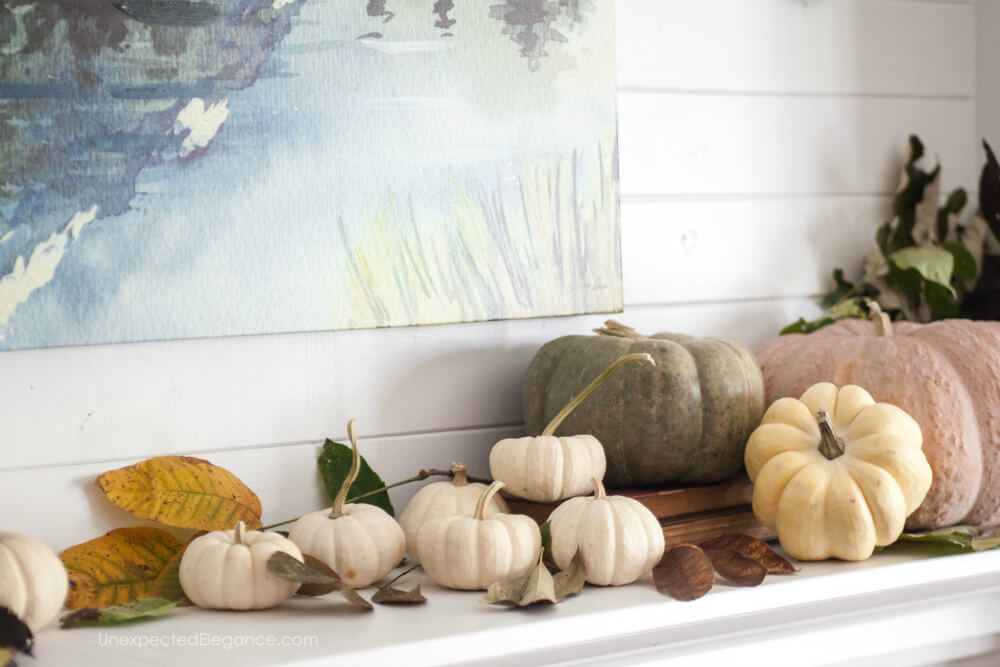 I try to use fresh things like fruit or flowers that are blooming during that season.  Most of the time I can find most of my decor in my yard! 
Other things, like pumpkins for fall, I get at the grocery store.  The best thing about choosing this type of seasonal decor is that most of the time it's practical (we eat the fruit) AND there's less stuff to store later!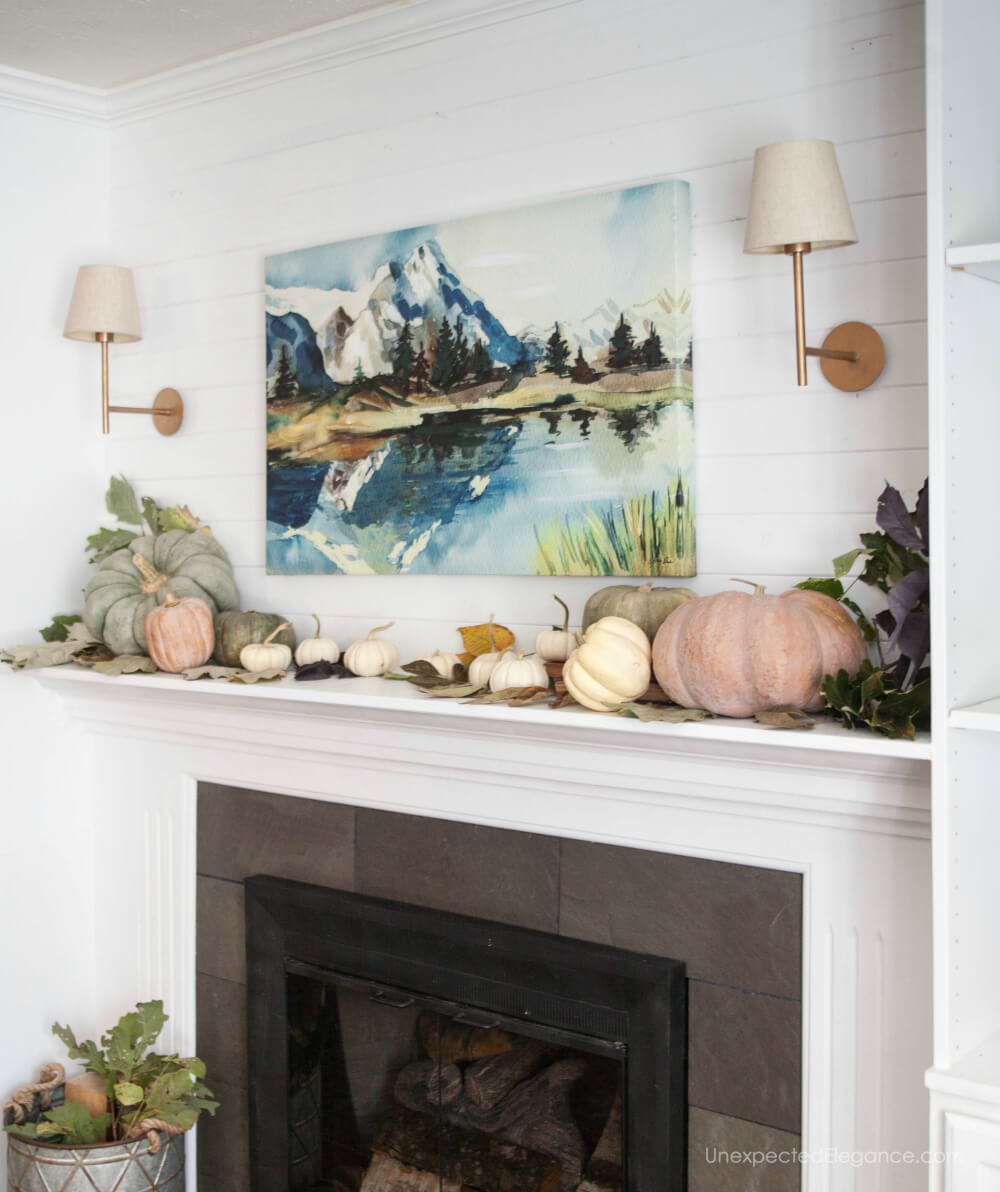 So today, I wanted to share my super simple fall mantel.  This is the quickest and easiest way to decoration to fall.
I didn't change out my artwork or living room color palette.  I simply added in some pumpkins, squash, and leaves.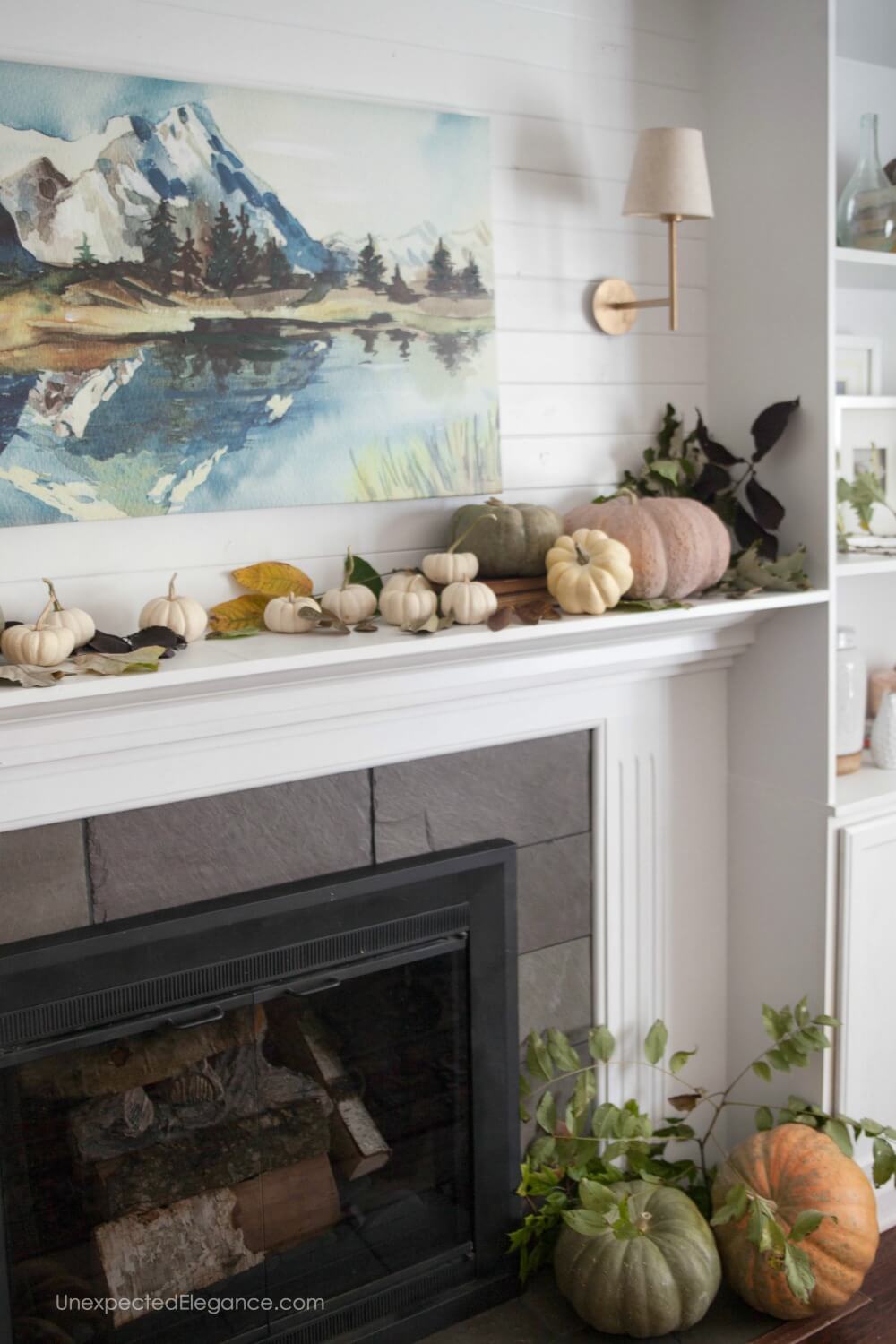 Here's my process: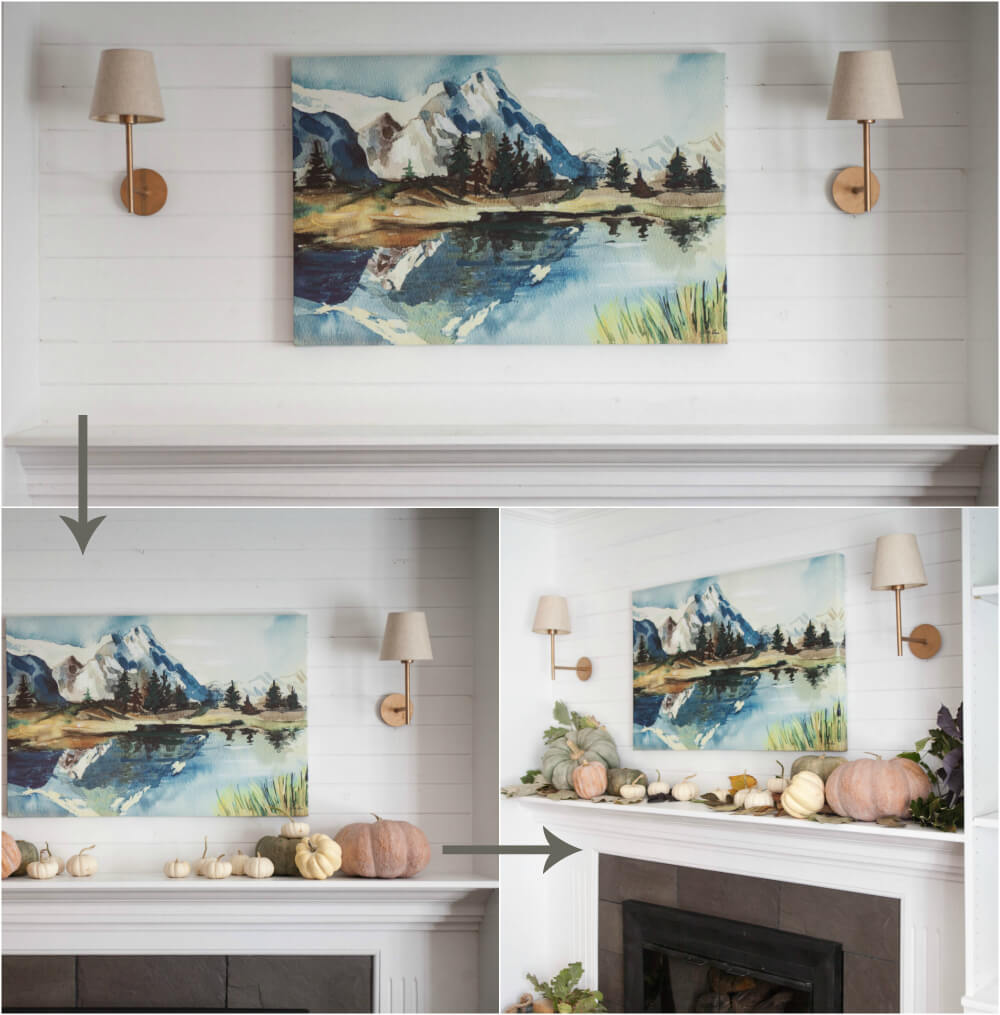 Clear off the mantel.
Stack and spread out a mixture of pumpkins and squash.  (You could also use apples or pears.)
Tuck in leaves and branches.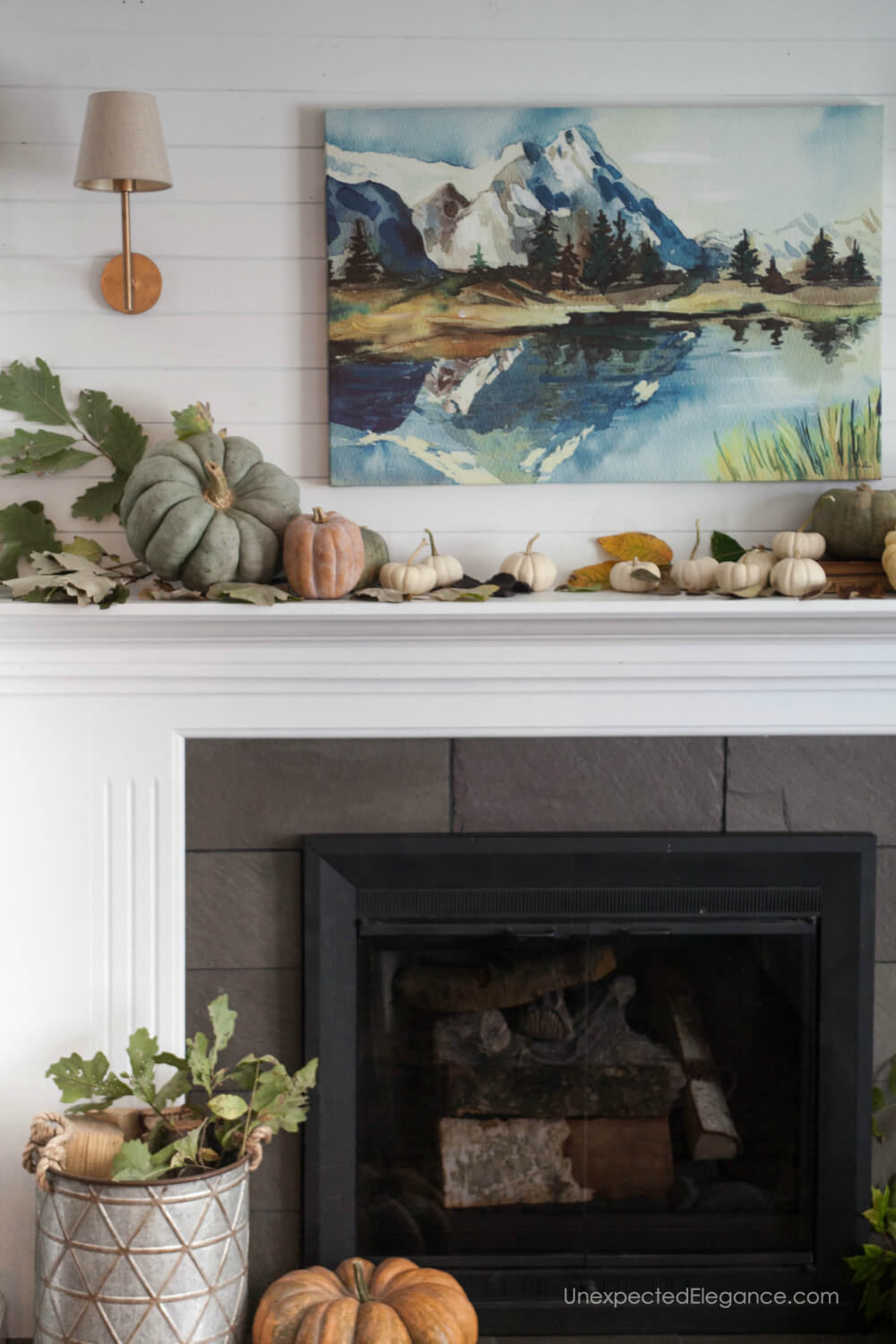 I love the more muted tones found in fall.  However, if you like more vibrant hues, choose the bright oranges and reds.  That's what is great about pulling things from nature, there's a wide spectrum of color.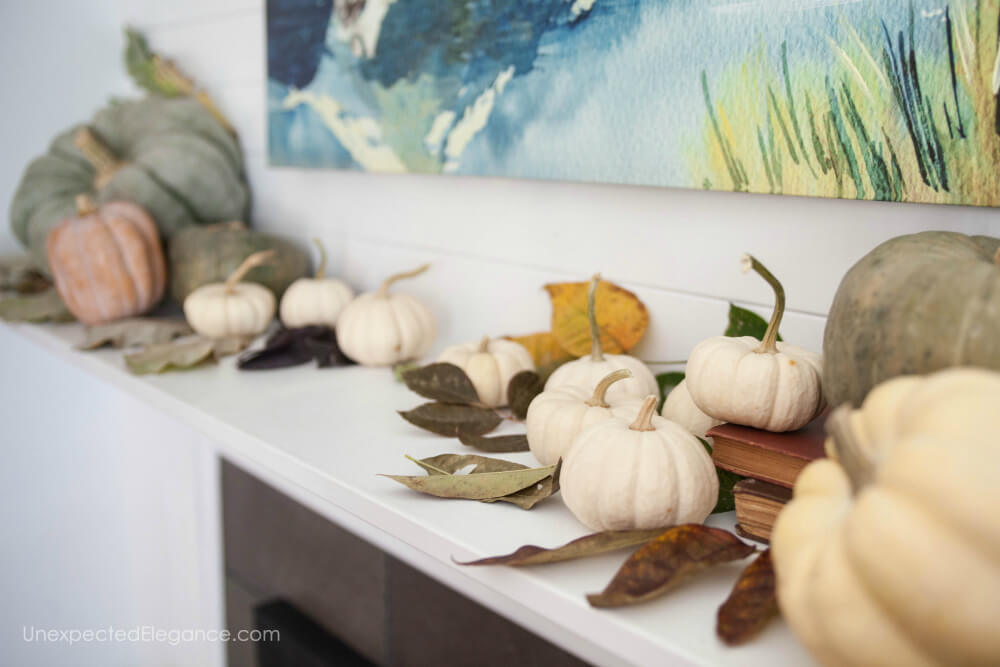 And just for continuity, I had to add a few things to my shelves! 😉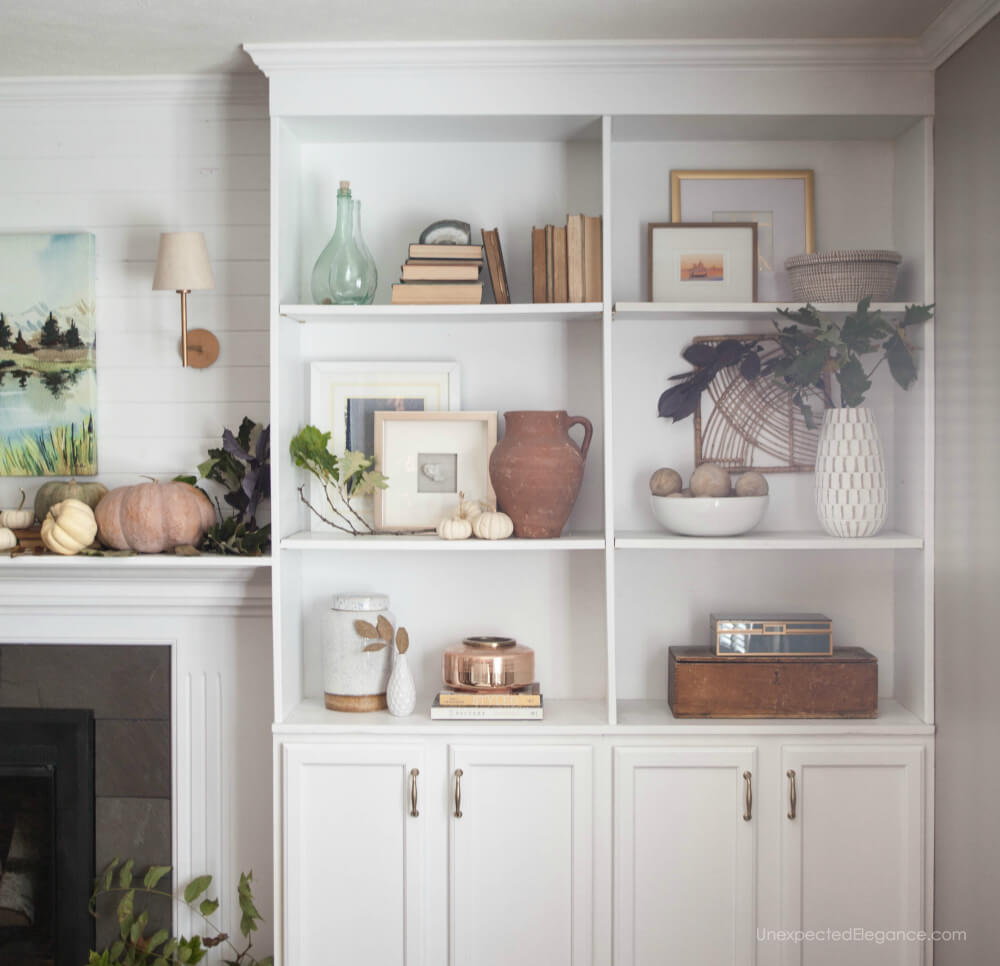 This literally took about 15 minutes to decorate and anyone can do it.  (Most of my time was outside clipping branches and picking up leaves!)
TIP:  Make sure you check for bugs and spiders on the yard clippings…speaking from experience here.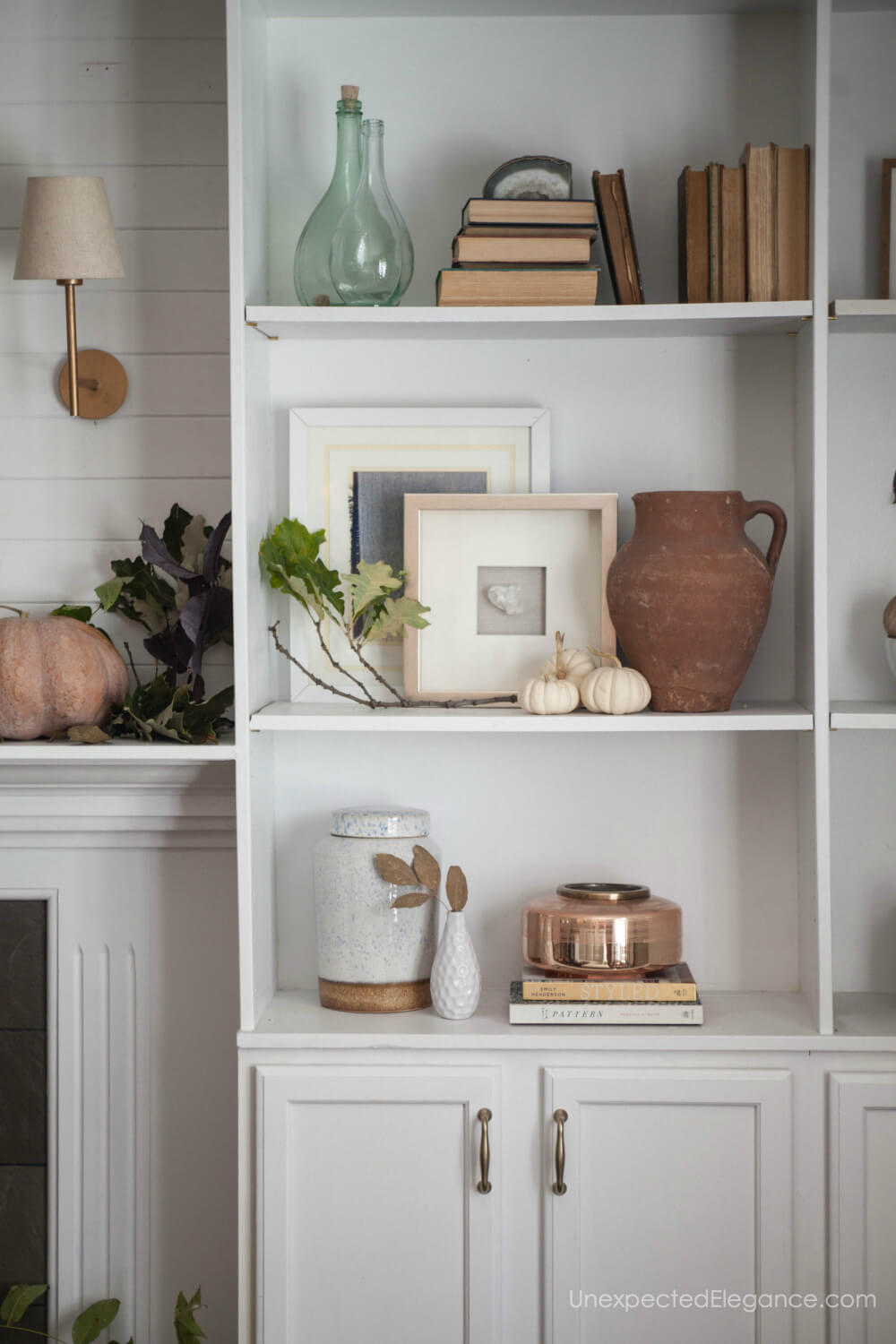 I've joined 5 other fabulous bloggers to bring you more fall home decor, so be sure to check them out!  These ladies all have great style and you will love them. Links for their posts are below.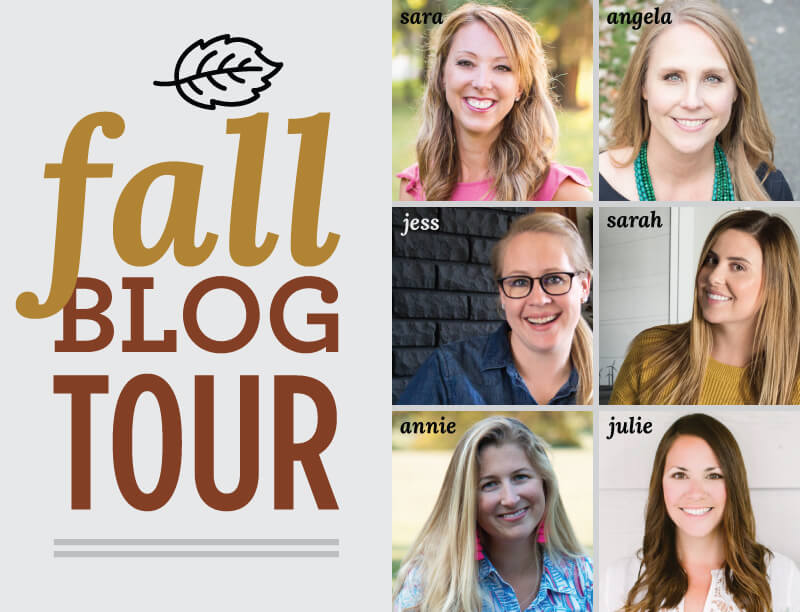 For more simple fall decorating ideas check out these posts.