This post is sponsored by Schlage® but as always, the opinions and design are my own!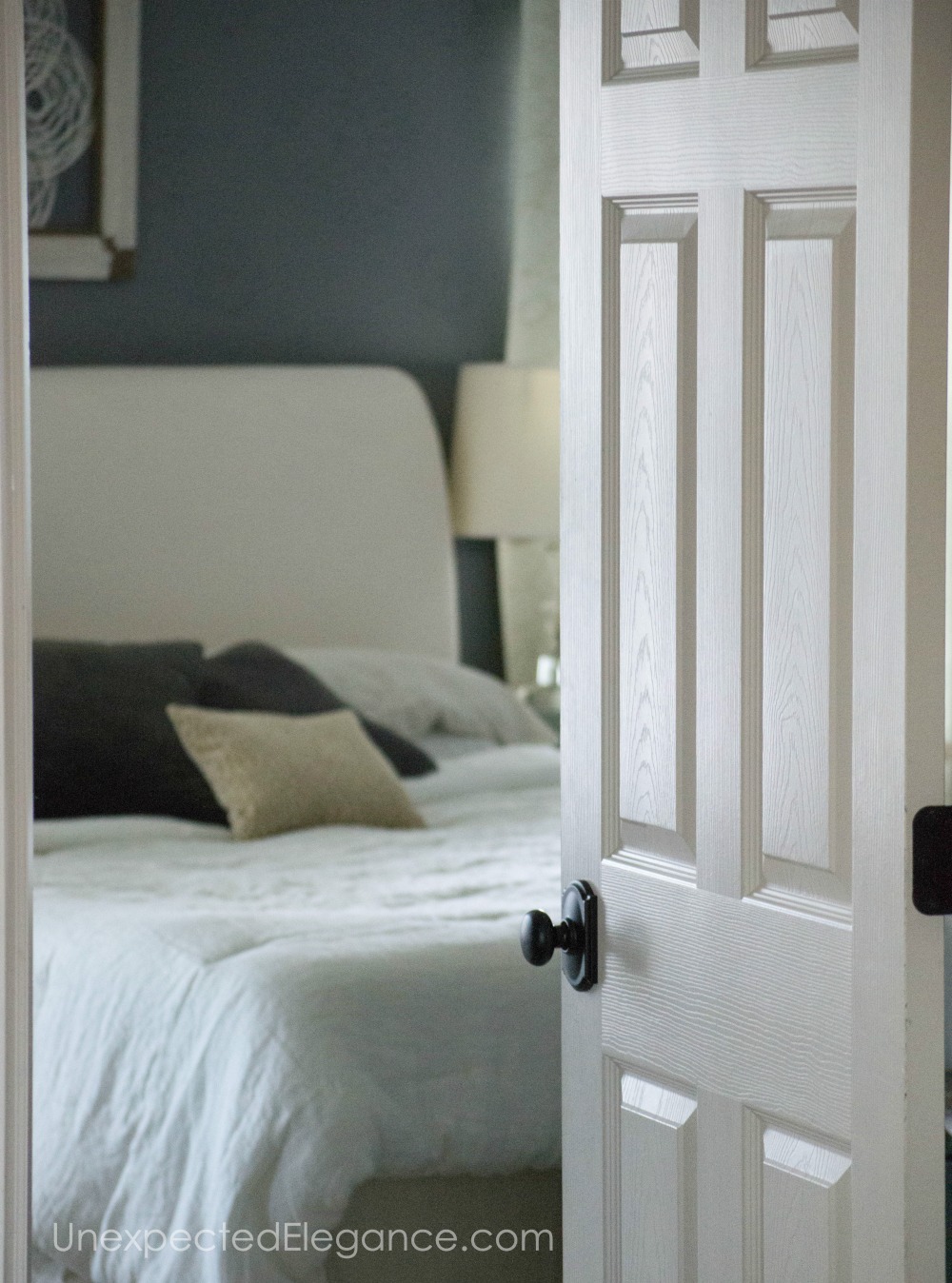 Isn't it amazing how one simple change can make such a big difference?  Have you ever changed out a light fixture or a rug in your house and it instantly made the room feel updated?  What about your doorknobs?  I think this is a decor area that can sometimes be overlooked!
When we moved into our house, there were gold knobs on all the doors…and it wasn't a pretty gold.  I was busy spending money on our kitchen remodel and the floors upstairs, so I decided to just buy a can of spray paint and paint them all black.  This was supposed to be a temporary fix, but 8 years later this is what our door knobs looked like (some were even worse):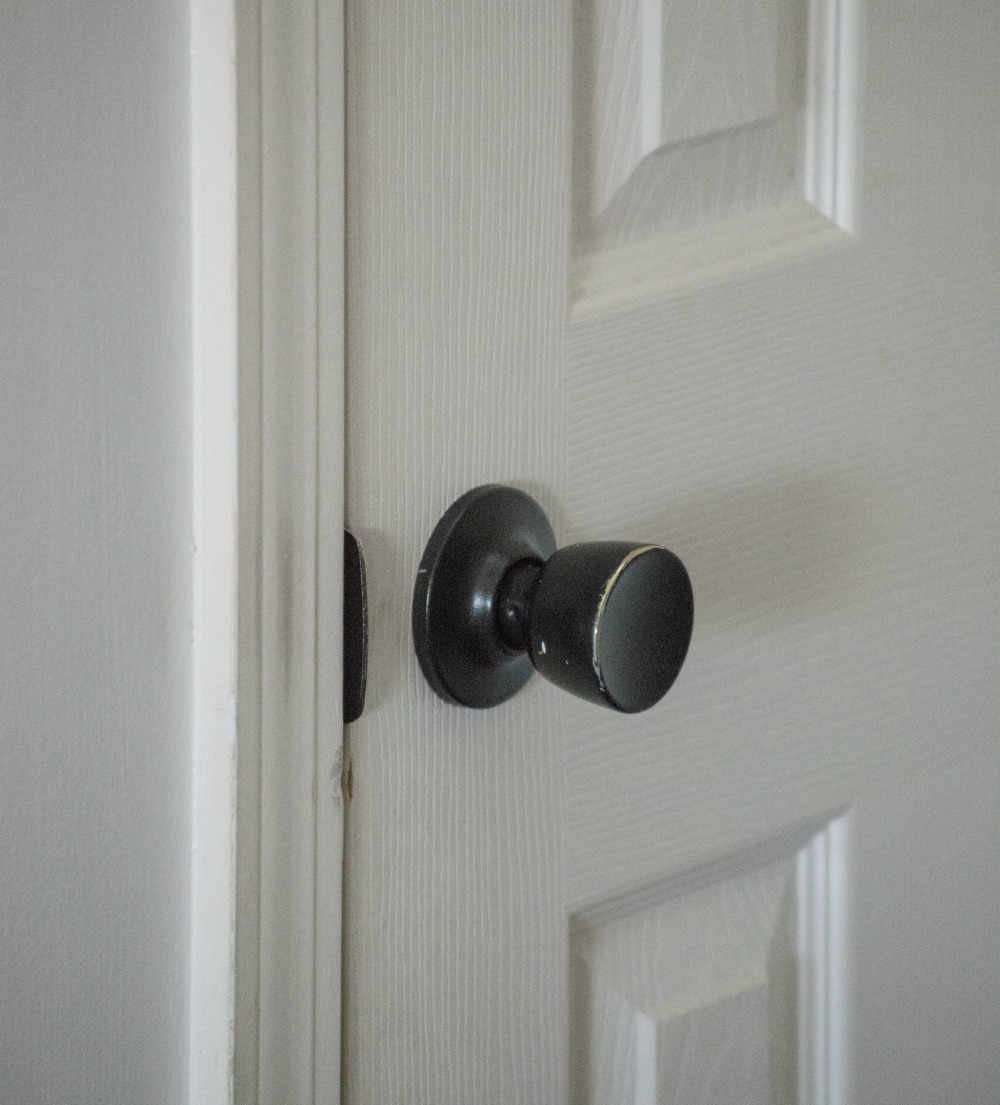 http://bit.ly/2dhzWvH
The paint was wearing off and they looked horrible.  So when we decided it was time to update all the doorknobs in our house, I wanted something that was more than just utilitarian.  I wanted something that was pretty. I chose a Plymouth knob with Camelot trim from Schlage®.  Their door hardware is the perfect finishing touch to any space.  Changing out the hardware is a low-investment and high-impact project that can be done in a day.  I timed myself and it took less than 8 minutes for me to install one knob.  The first one took the longest but once I got into a rhythm they went really quick.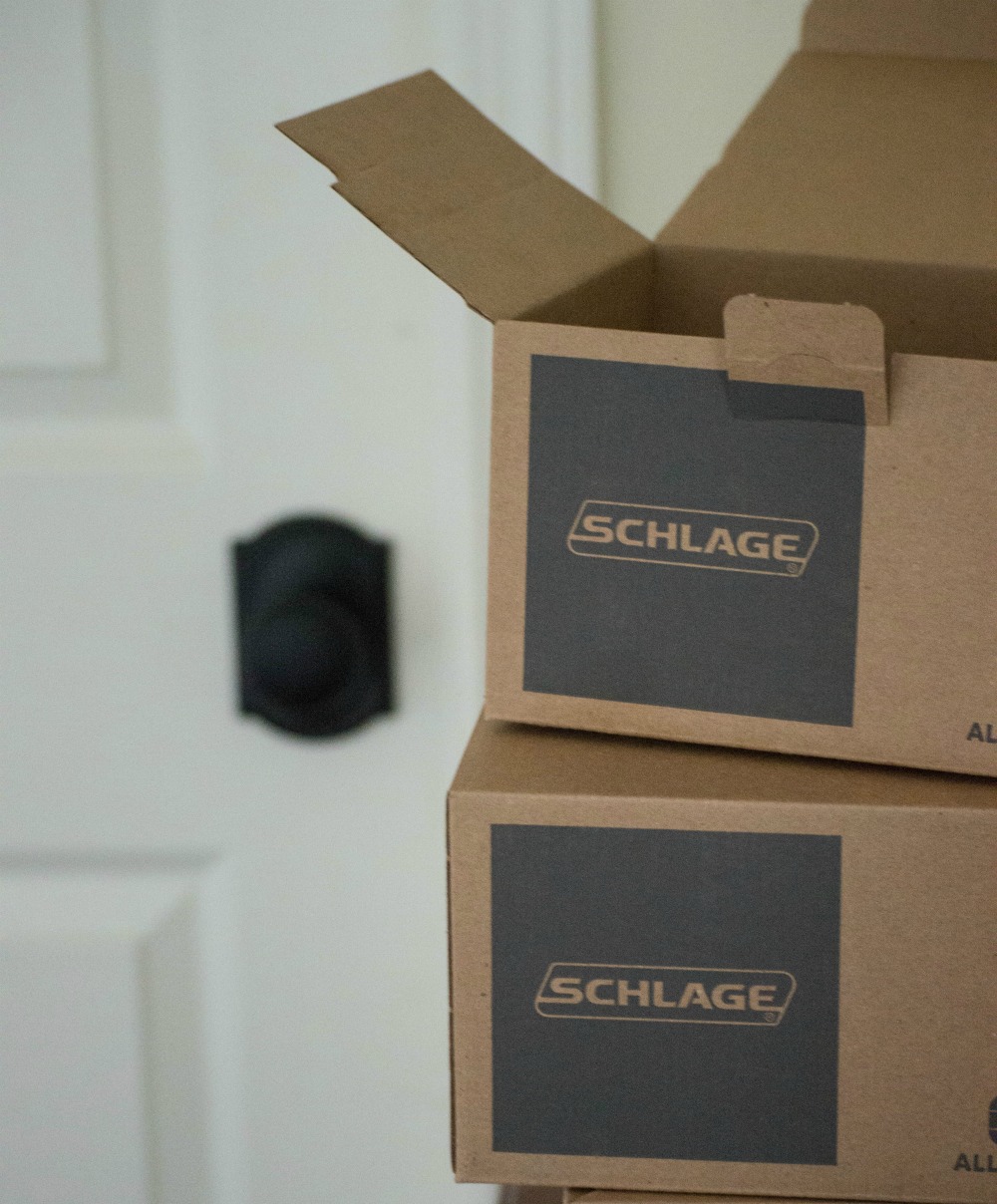 You can choose the finish in any of the Schlage® door hardware to complement your home's style and décor.  I love the traditional look of the Plymouth knob, and the Camelot trim makes it more of a statement.  Not only are these handles beautiful, but they are made so much better than our previous handles. I think they fit really well with my modern farmhouse style. Farmhouse and country chic style has evolved in the last few years from being based in dark-toned woods to additionally including lighter wood finishes and softer color schemes. It's now often seen overlapping with Industrial style products, particularly in light fixtures and exposed plumbing.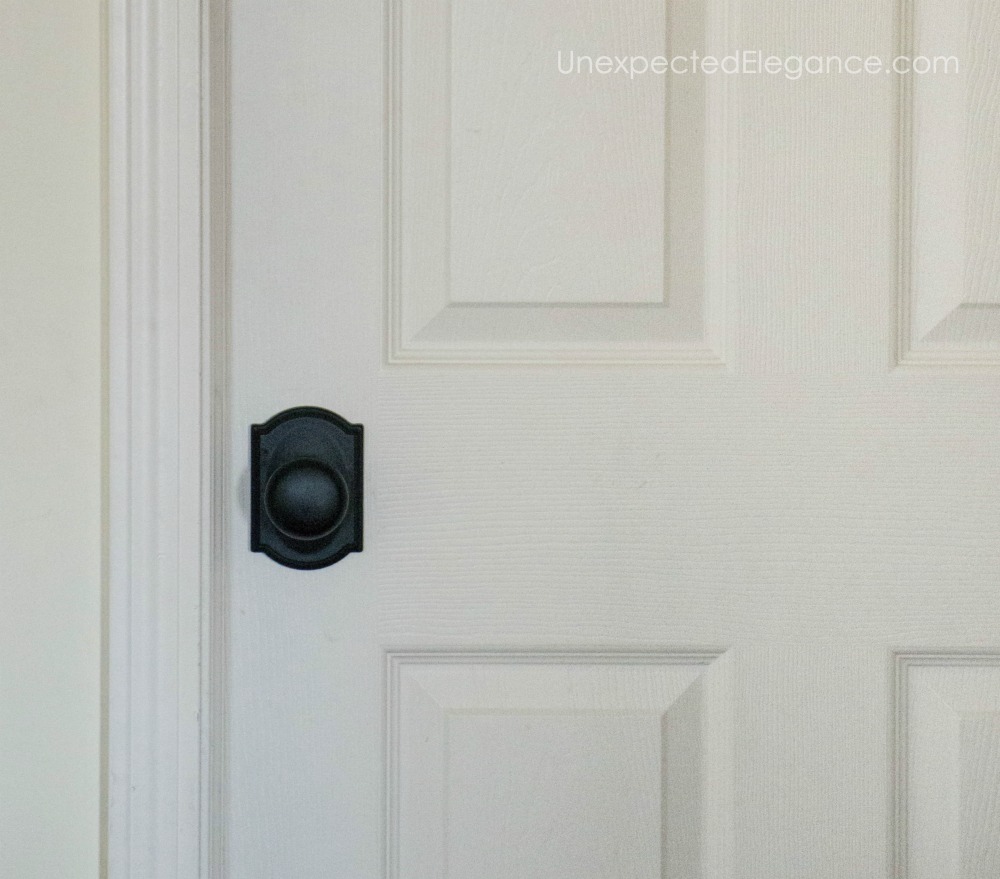 Schlage® has a great selection, so you can easily pick the right one for your home.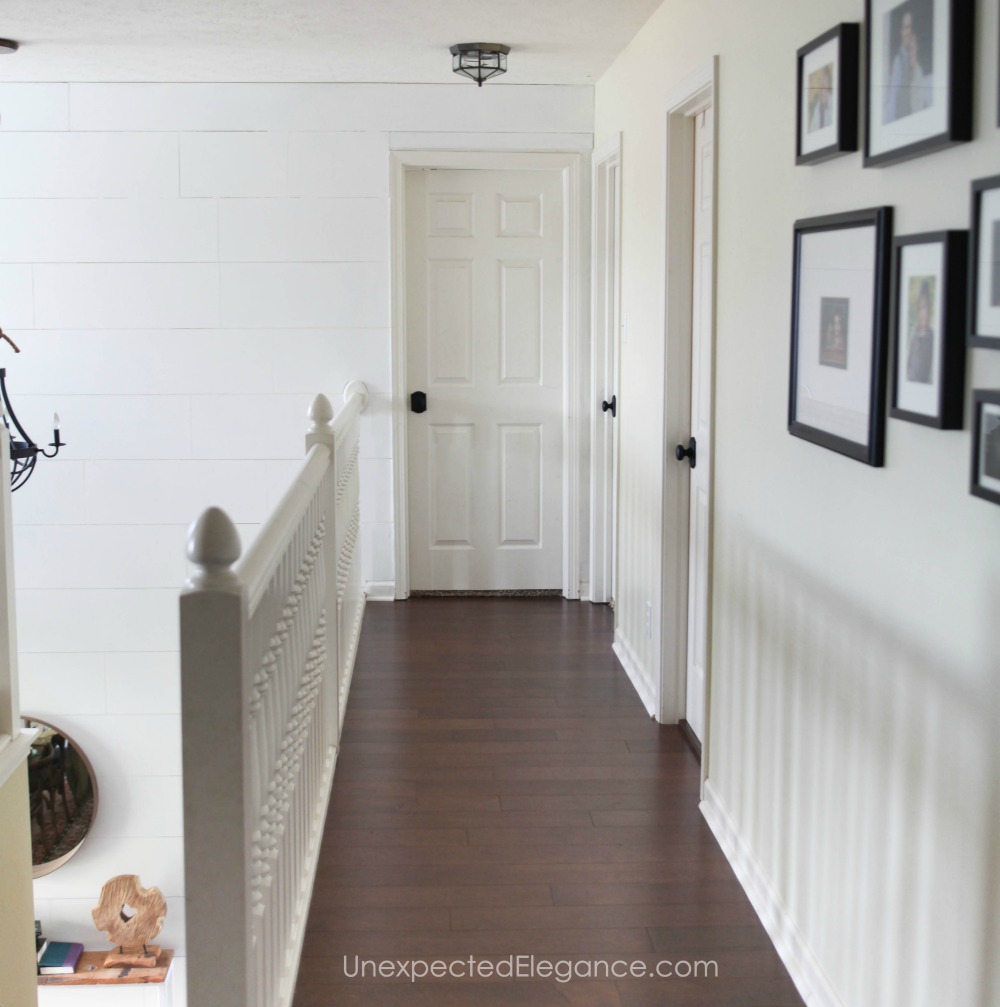 It always seems that one small project leads to another, am I right?  So, now that the doors have new hardware, I think the hall needs a little makeover too.  🙂  I'll be sharing that AFTER the holidays!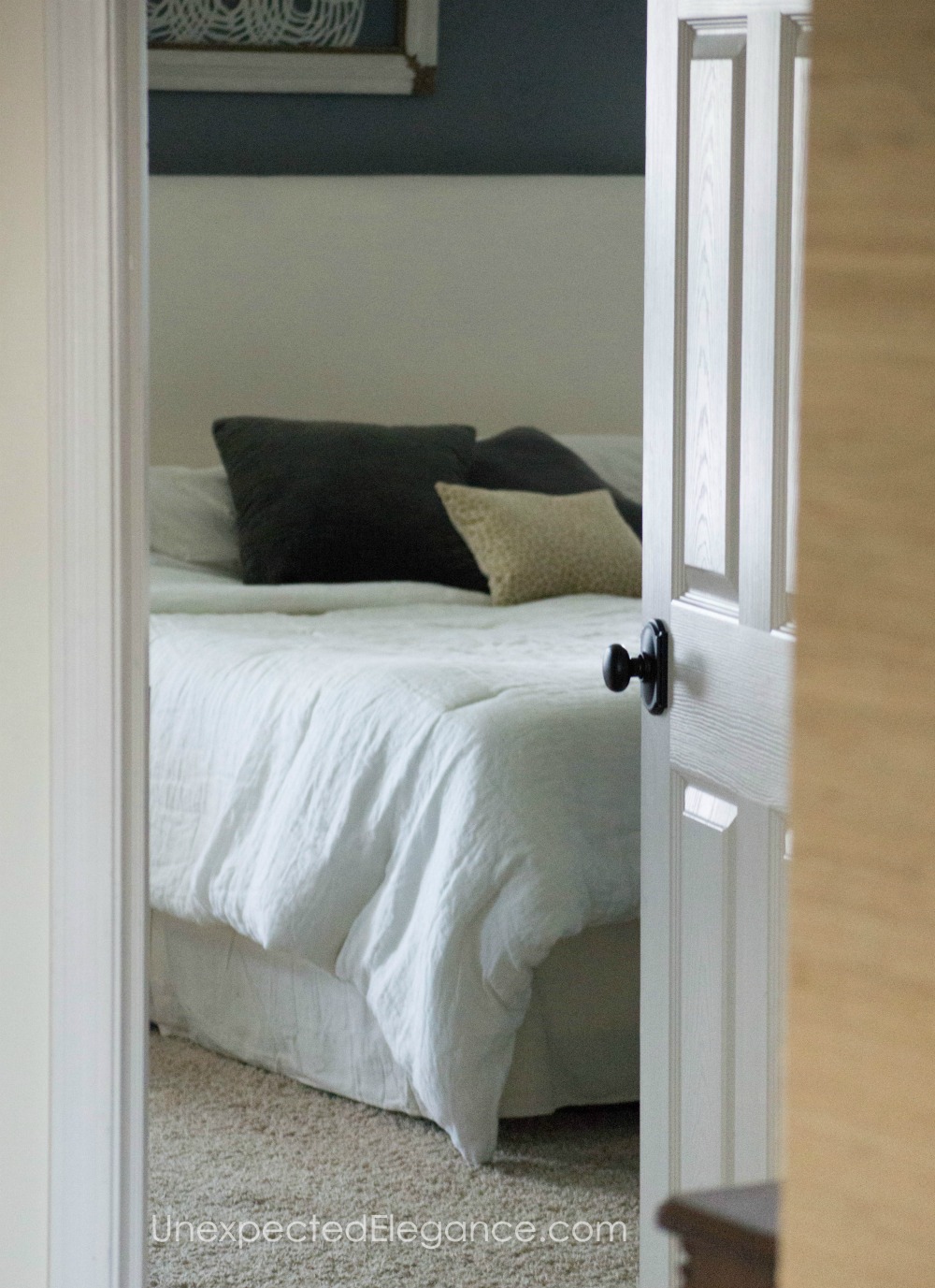 Schlage® products are available online at Amazon.com and Build.com, as well as in retail locations including Home Depot and Lowe's.
For more information, please visit http://www.schlage.com.
Schlage® also recently launched a campaign, "Open Possibilities," to bring door hardware to the forefront as an accessory that can complete or enhance the look of any room, so be sure to check that out on social media using #SchlageOpenPossibilities, or take a peek at this short video You can also join the conversation online by following the brand on Facebook, Instagram, Twitter and Pinterest.
This is a sponsored post written by me on behalf of Schlage®.