Beware, this post is about a partially failed sewing project.
**********
A friend gave me a HUGE box of packing peanuts last year and they have been sitting in my shed ever since.  The plan was to use them when I shipped things from my Etsy shop, but that has not exactly happened.
So, what to do with all the thousands (literally) of styrofoam peanuts????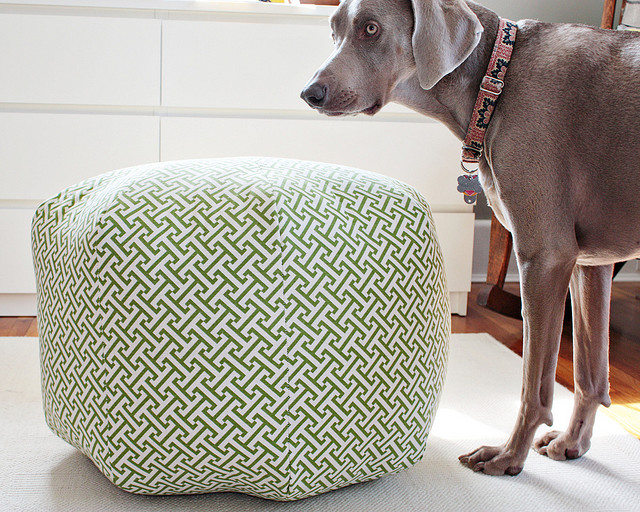 via
Poufs are so popular right now, and I thought I would make one by recycling some of the packing peanuts.  There are also so many really cute outdoor fabrics, that I wanted to incorporate some of them in my outdoor space.Â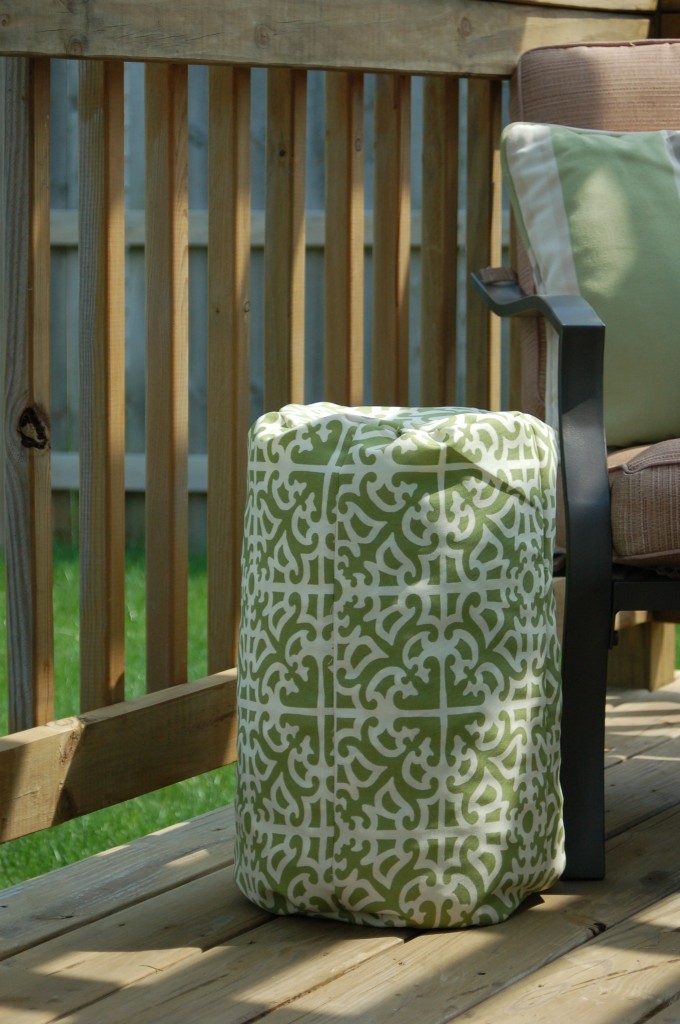 Unfortunately, the plan in my head was a little off.  (No laughing, please!)  The pouf turned out more like a side table.  It is too tall and thin.
The technique I used was right, I just needed to make the "tube" shorter and longer.  Here's how you can hopefully make a better version.
Take a round object, I used a plate, and make two circles.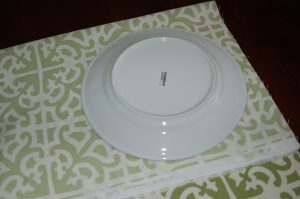 Cut four panels.  These are a personal preference.  I would make them around 14″ tall and the width will depend on the size of the circle.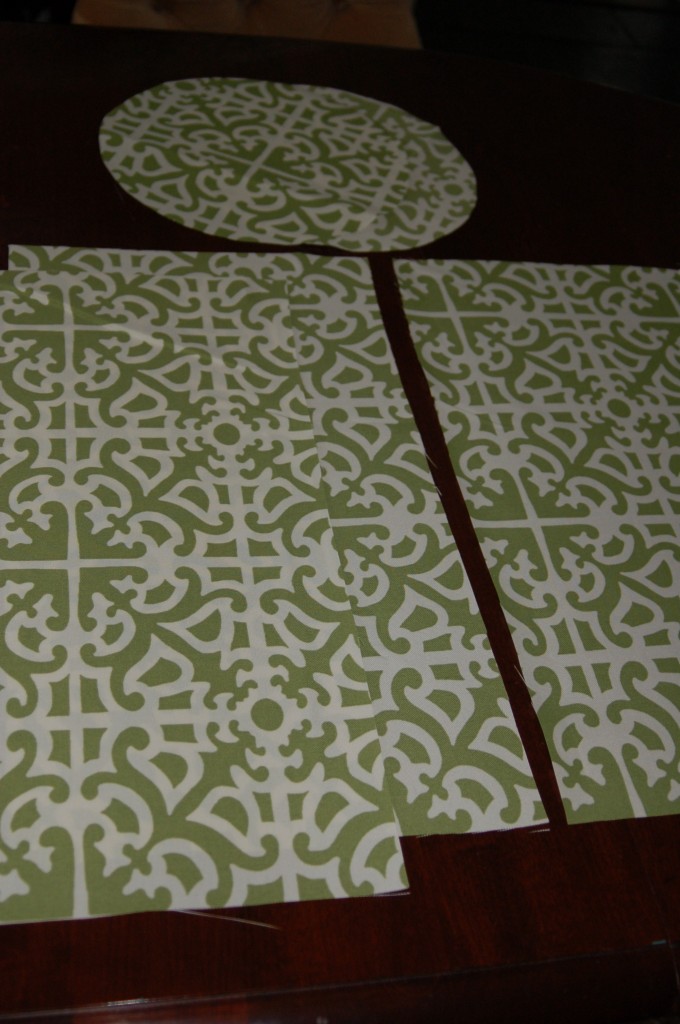 Sew the panels together, to make a barrel.  I stitched each seam twice, outside and inside.  Sorry, I don't know the technical terms.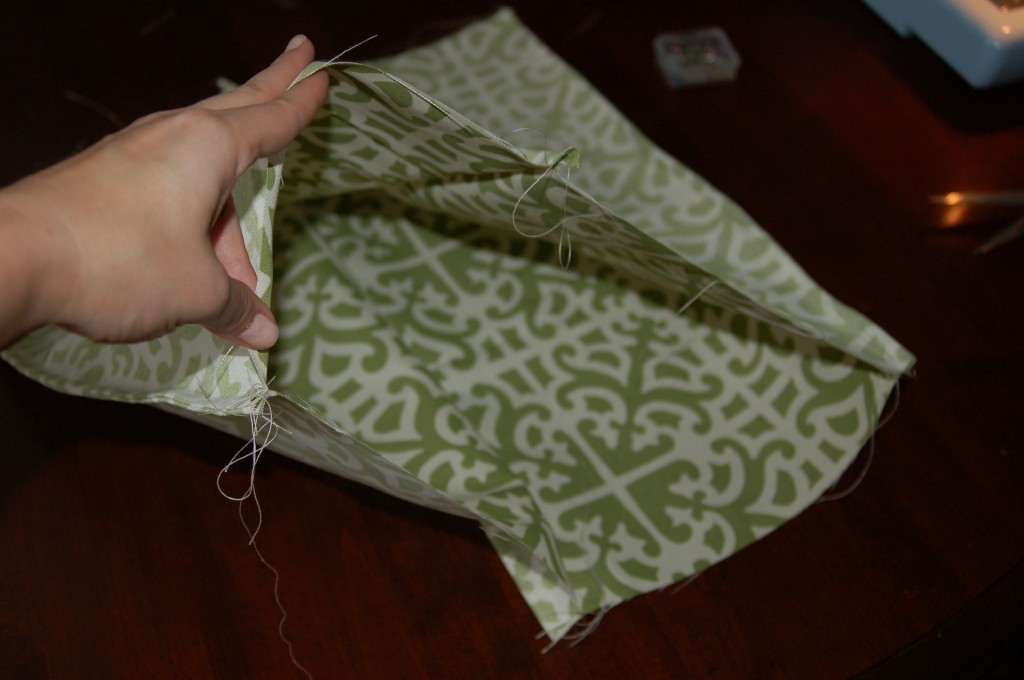 Pin the circles to the ends of the tube (you will have to gather the tube) and sew them together .  Make sure you leave an opening to flip it right side out and fill it with packing peanuts.
Don't overfill with the peanuts, and finish it by sewing the opening shut.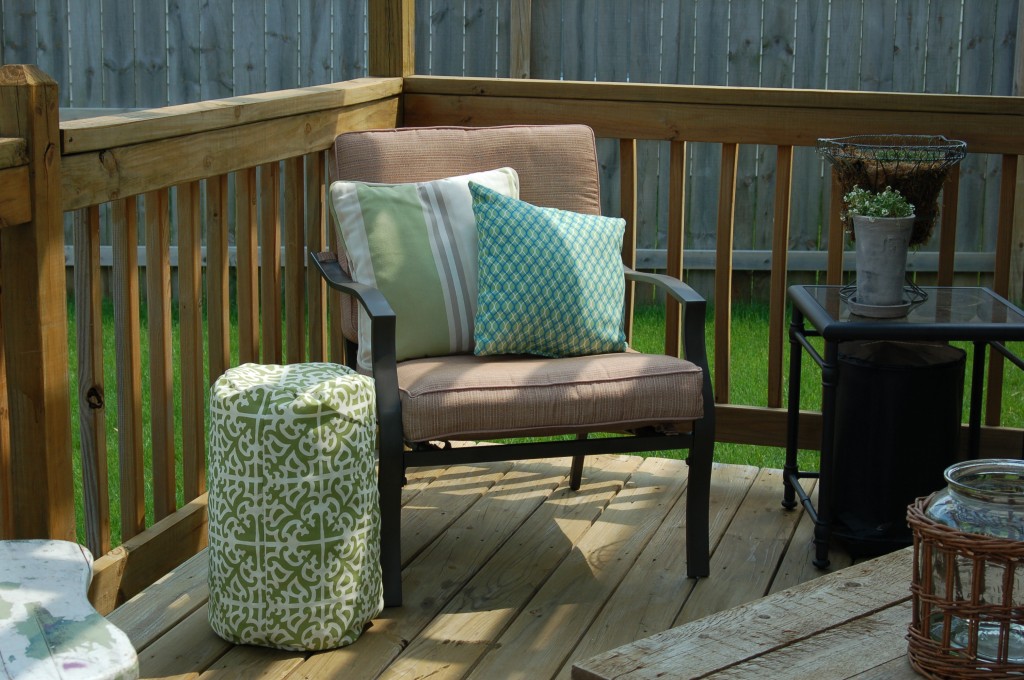 I may re-attempt this project tomorrow.?  I love the fabric and I think a lower version would work well with the coffee table.  Any suggestions?
~Angela