Yesterday, I spent about an hour rearranging my living room.   We are planning on getting new living room furniture sometime this year, but I want to get the layout planned before we start shopping.  {I used only things I had around the house for this quick makeover.}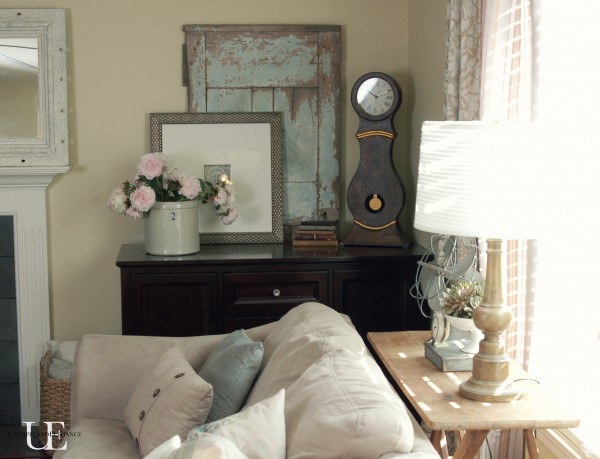 I proped an old door, I had in the garage, against the wall behind the buffet I moved next to the fireplace. I needed something to add height but I didn't want it to be too busy next the mirrors on the mantel. 
I plan on painting the buffet either a soft white or very pale grey.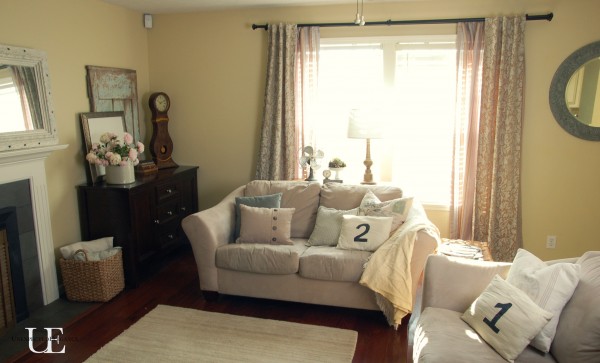 I made a sofa table and planter a few days ago.  You can read about the plant
here
and I plan on showing you how I made the table, next week.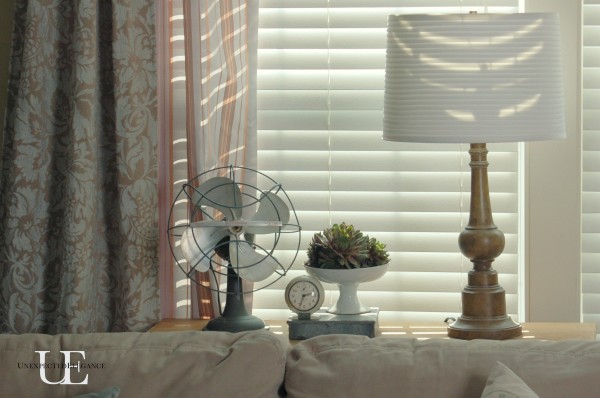 I tried finding a before picture, but had some trouble!  You'll have to settle with a pic from Christmas, but it will give you an idea of what it looked like before I started. 😉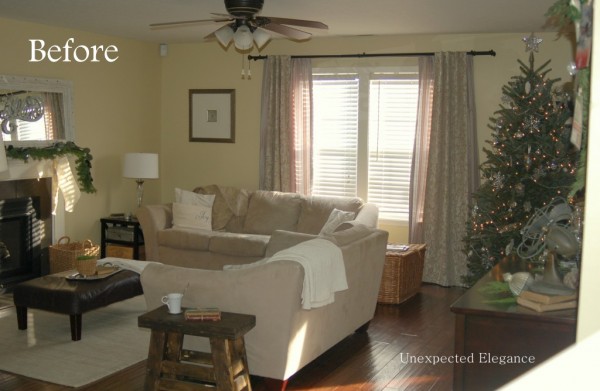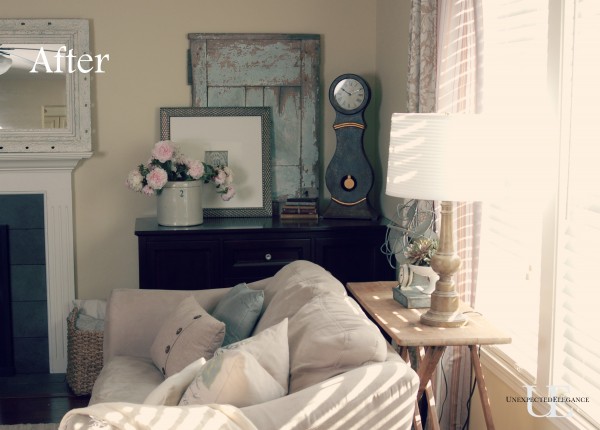 I'm thinking about a light colored sectional for the space.  Possibly a slipcover?  Any ideas?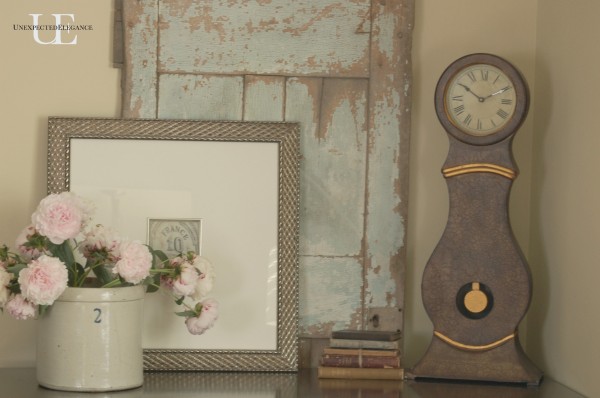 Have a GREAT weekend!
~Angela