It's a little running joke with my neighbors that I am the neighborhood "fix-it woman." (Dont' be jealous! or laugh) I enjoy a challenge and as long as they are willing to let me make a mistake. After all I have no training, just a few years of DIY experience.
I have found that a lot of people have questions about repairing drywall. If it's a small or realitivly small hole, you can use spackling and/or drywall tape. BUT, if the whole is a significant size it will take a little extra work.
My neighbor is remodeling her bathroom and I have been sort-of helping her. She is doing all the real labor, I just helped with the patching and give my two cents when she wants an opinion. She wanted to remove the standard builder light and installed movable spot lights. The problem was the big hole left by the existing fixture.
Here's a quick tutorial for you, if you run into the same problem.
******
To repair it, cut a piece of drywall to the dimensions of the whole. In some cases you may have to cut the hole on the wall a little bigger to make it easier.  We used the electrical box as a template.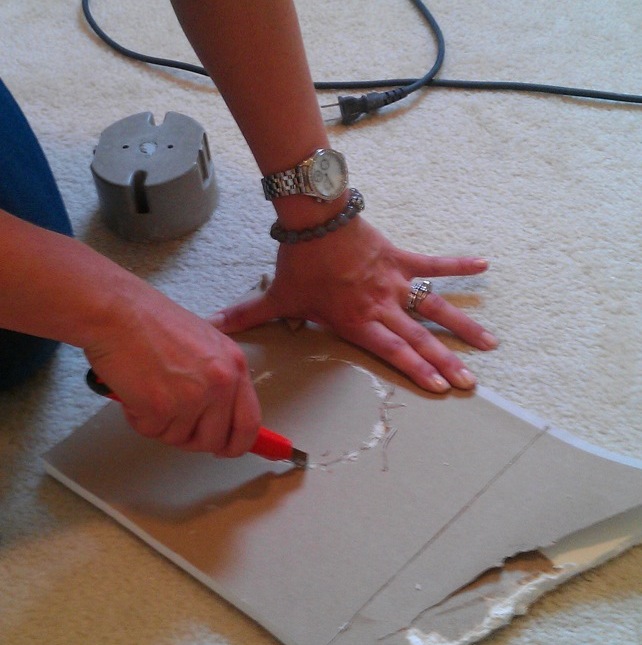 I works best if you score the drywall first then repeat your cuts.
The next step is to find a piece of scrap wood that is bigger than your hole, but small enough to get inside.  Screw the piece of wood  to the existing drywall.  You are making a base to screw the patch onto.  Make sure you sink your screws into the drywall a little, but not too far or it could crack and you will have to start over.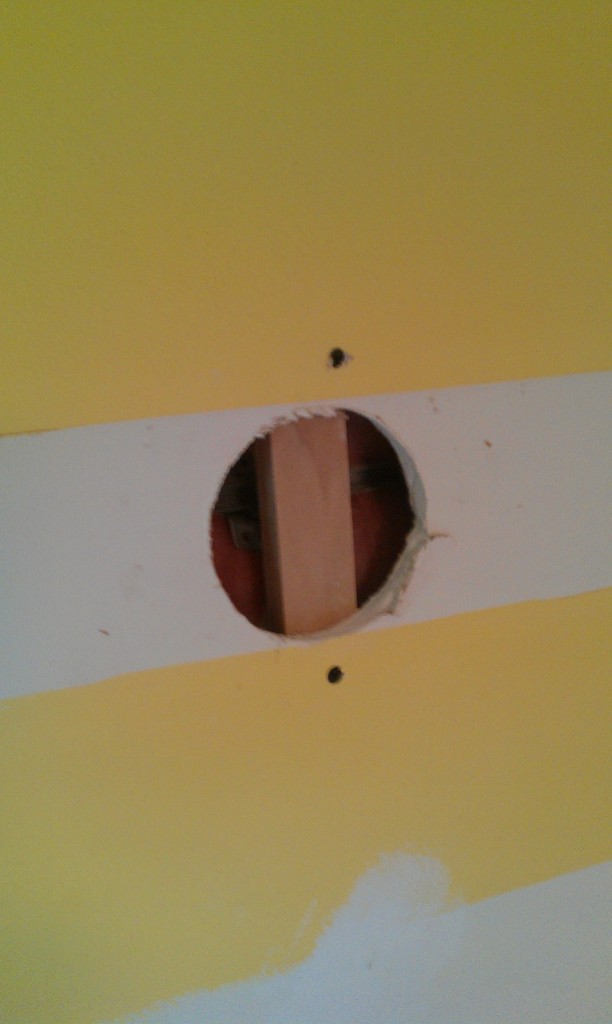 Insert the patch of drywall into the whole and secure it to the piece of wood, following the same rule about the screws.
Use spackling or drywall compound to cover the whole thing.  If some of the drywall is not laying flat or sticking up, use a hammer and lightly tap it in.  This will make a little cave that can be easily filled.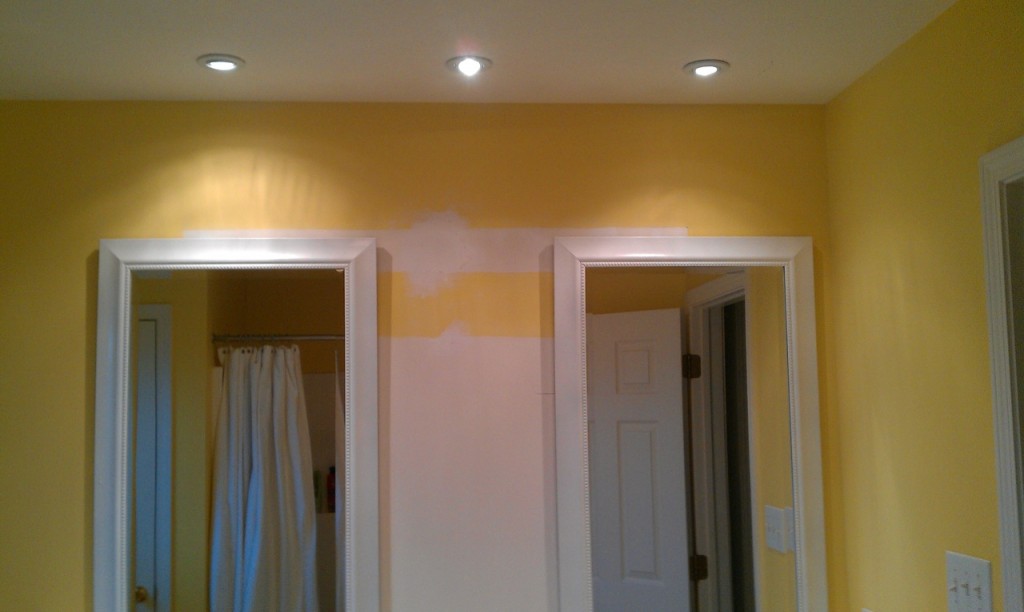 You might have to put on few coats and always sand between.  If you are using spackling, a damp cloth works well to smooth out the wall or clean up  drips.
We didn't get a before picture, but she changed out the facets, mirrors, and the lights.  All that's left is paint and a tile floor.  I will show you the finished room once it's done.
I hope this will help with your next wall repair!  🙂
~Angela