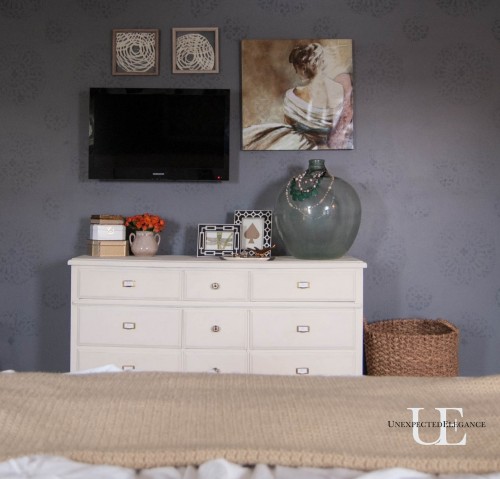 The more time I spend in my master bedroom this winter, the more motivation I have to GET.IT.FINISHED!  I found a "new to me" dresser when I went to Columbus in the Fall for the Country Living Fair.  It made it's way into the bedroom pretty fast [because I couldn't leave it in the garage] but that's about all.  It's been sitting at the foot of our bed, looking very uninspiring for months…but not any longer.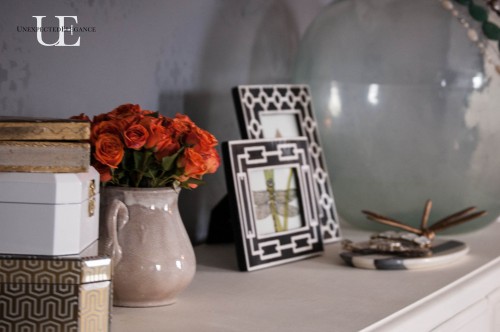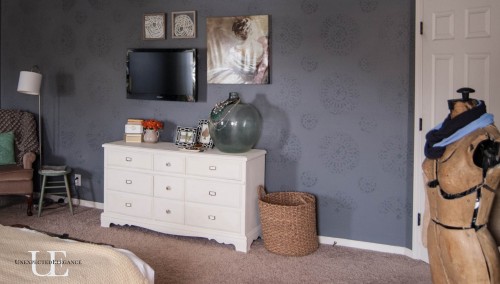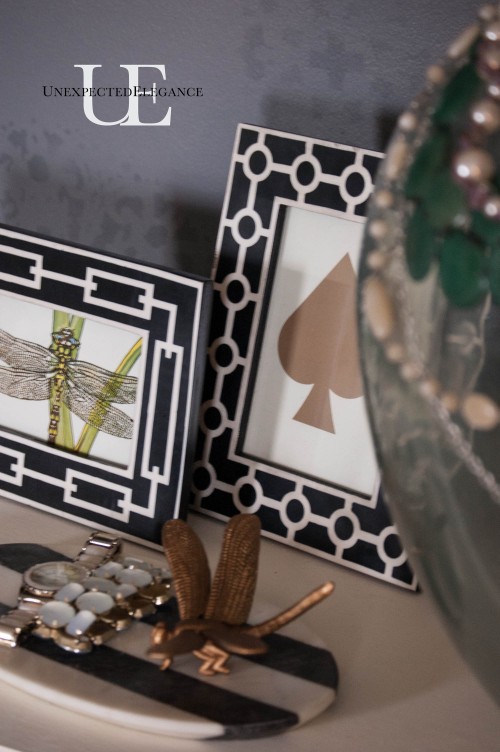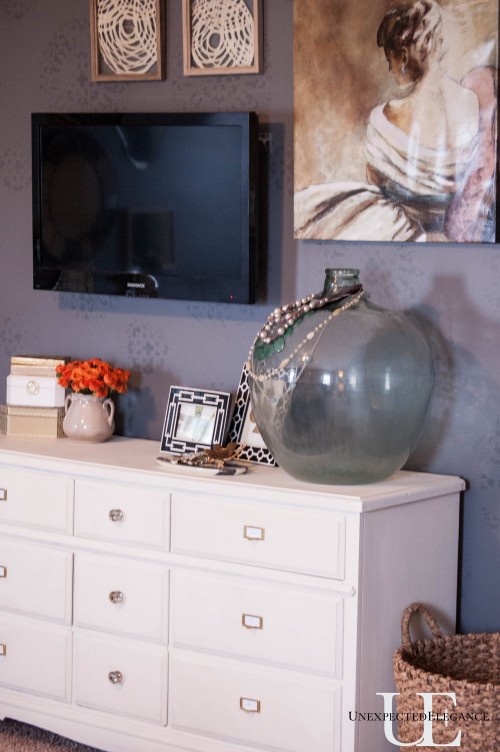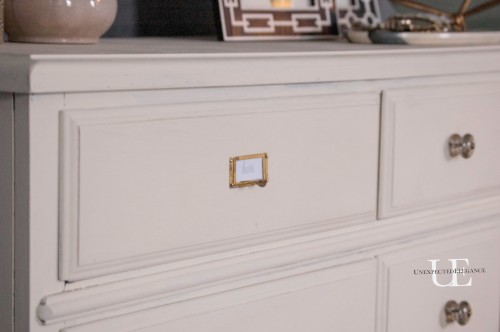 I am most excited to finally have the t.v. moved across from the bed.  I am even more excited that I was able to figure out how to get rid of all the cord clutter.  I will show you next week how I tacked the annoying mess that comes with televisions!
Have a great weekend, friends!
~Angela