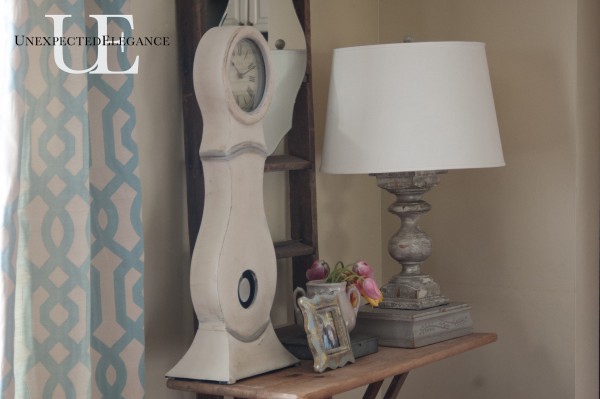 Do you ever just put something off? Â Something that you know will be a quick task, but just never seem to get around to doing? Â I do it A LOT! Â This Mora clock replica is my case in point. Â (Is that the right phrase? Anyway, you get my drift. 😉 )
I bought the clock on clearance a couple of years ago. Â It was slightly damaged, but that was fine with me. Â I had planned on painting anyway. Â So after two years of always passing it and thinking, "I need to paint that!," I finally got my act together. Â Total time spend on this "project" was 30 min! Â Yeah, I know I could have saved myself all that time of procrastinating!
Here's the before and after: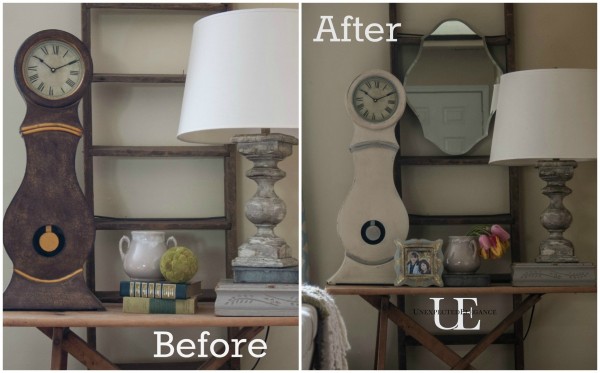 And do you remember my sofa table?  When we got our new couch and rearranged the living room, I decided I liked it better along the wall, instead of behind the couch.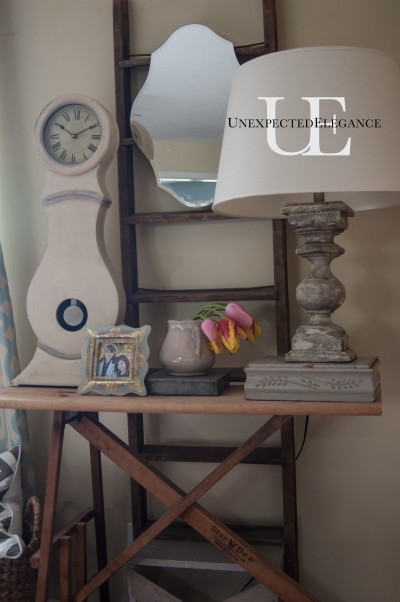 I used Annie Sloan chalk paint in Old Ochre, with Paris Gray for the accent.  A little bit of the dark wax, just helped add some aging.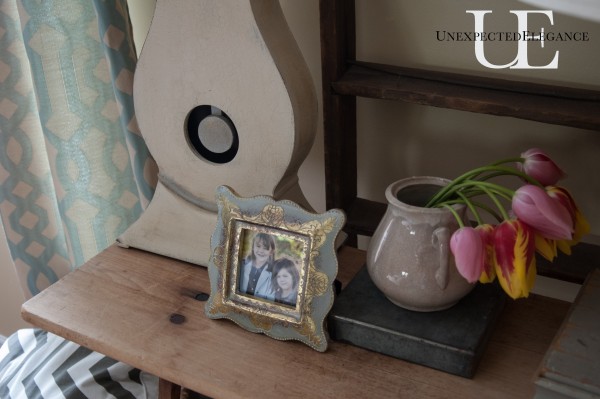 I think it looks a million times better, if I do say so myself!  Now it looks more like a real Mora clock, even if it is battery operated.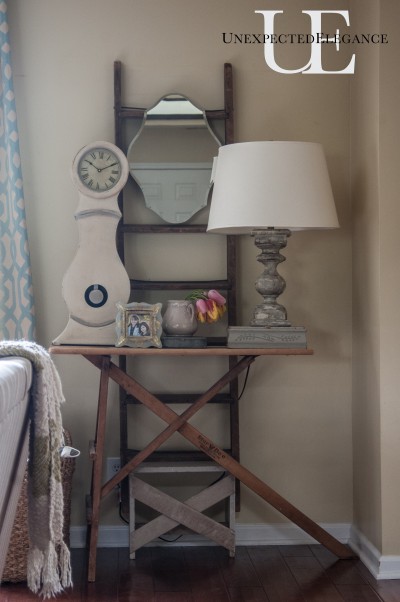 So, what project are you putting off? My suggestion is to just make yourself start it. Â You'll be glad when it done!
Angela