It's giveway time!!  I'm so excited to share this new product with you and give one of you a chance to try it out for yourself.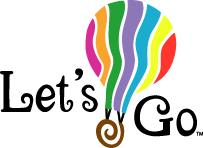 It's by a company called Let's Go Activities and it's designed primarily for preschoolers.
The Let's Go Activity Pack is a themed pack with seven sections.  Each section requires the interaction of an adult with a child, so that time spent is quality time.  The provided supplies are organized so they are ready to go for you and your preschooler.  Efficiency is important, especially with young kids!  🙂
Each activity pack contains craft ideas and supplies, games, sign language, Spanish, kid-friendly recipes, and many other enriching activities designed for children, ages 2-5.
Here's a short video, to better explain with is included.
These are great for parents with small children, grandparents, caregivers, or anyone that loves and wants to spend time with their preschooler.
Here's how you can win one:
1. Check out their website ( www.http://letsgoactivities.com ) and leave a comment about which packet your child would love to learn about. (ocean exploration, fun on the farm…)
2.  "Like" Let's Go Activities on Facebook or Twitter and leave a comment here.
3.  Share this post on your Facebook or Twitter and leave a comment here for each one.
4.  Post about the giveway on your blog.
Make sure you leave a comment for EACH so that you will be entered numerous times.  The giveaway will close on Saturday, April 7th @ midnight.