So, I know I said I was going to take a break, but when your creative juices are flowing…it's hard to stop!  I have another show coming up in November, and I have started thinking about Christmas decor.  I get it…it's  just Fall, but I am already getting excited about Christmas.
This morning I took out some sheet music and have been playing around with some of my ideas and modifying some things I have already made.  Here is what I am SUPER excited about.  I had a sheet music wreath that I had brought to the Launch Party last weekend and wanted to add some glitter letters.  I was placing the letters and thinking about hot glue…but I didn't want the wreath to ONLY be for Christmas.  Then I came up with a PLAN!  The letters I had made had small magnets behind them, so I found some other stronger magnets to place behind them and…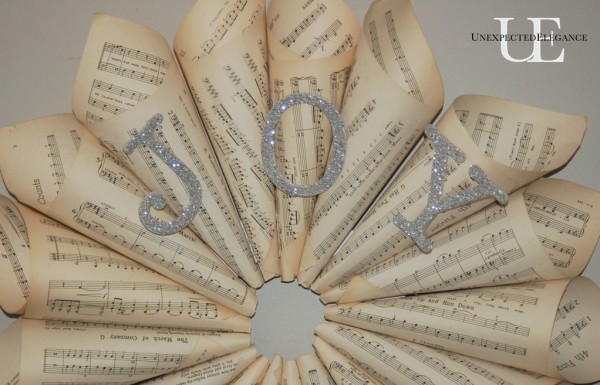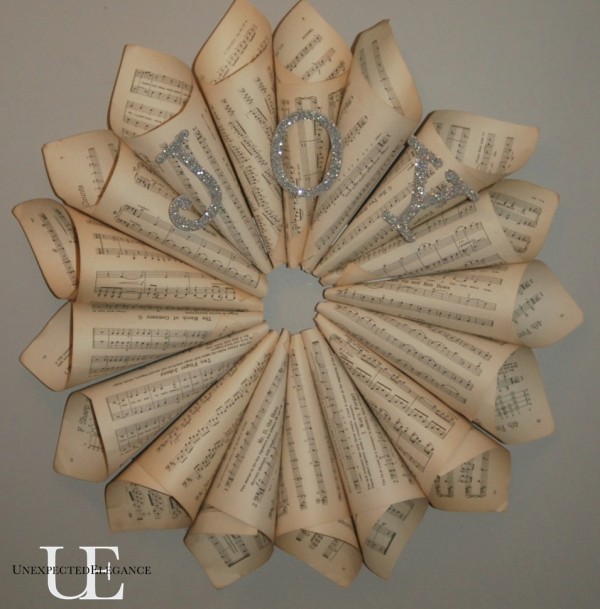 Just take the letters off when the Christmas season is over!
I love the way it came out and now it can be used year round!