Want to change it up a little this year? Check out this holiday tablescape using non-traditional colors for a different color scheme this year!
The holidays are finally here, let the festivities begin!  I can honestly say this is my most favorite time of the year.  I love all the gatherings with friends and family, surprises in the form of gifts and the eventual slow-down that comes at the end of December.  It all makes this season magical for me.
One of the things I love most is having people over and sitting around the table to eat a meal together.  This doesn't happen often enough for the majority of the year, but come November there are more opportunities…mostly because we make the time!
I've partnered with JOANN this year for my holiday tablescape using non-traditional colors.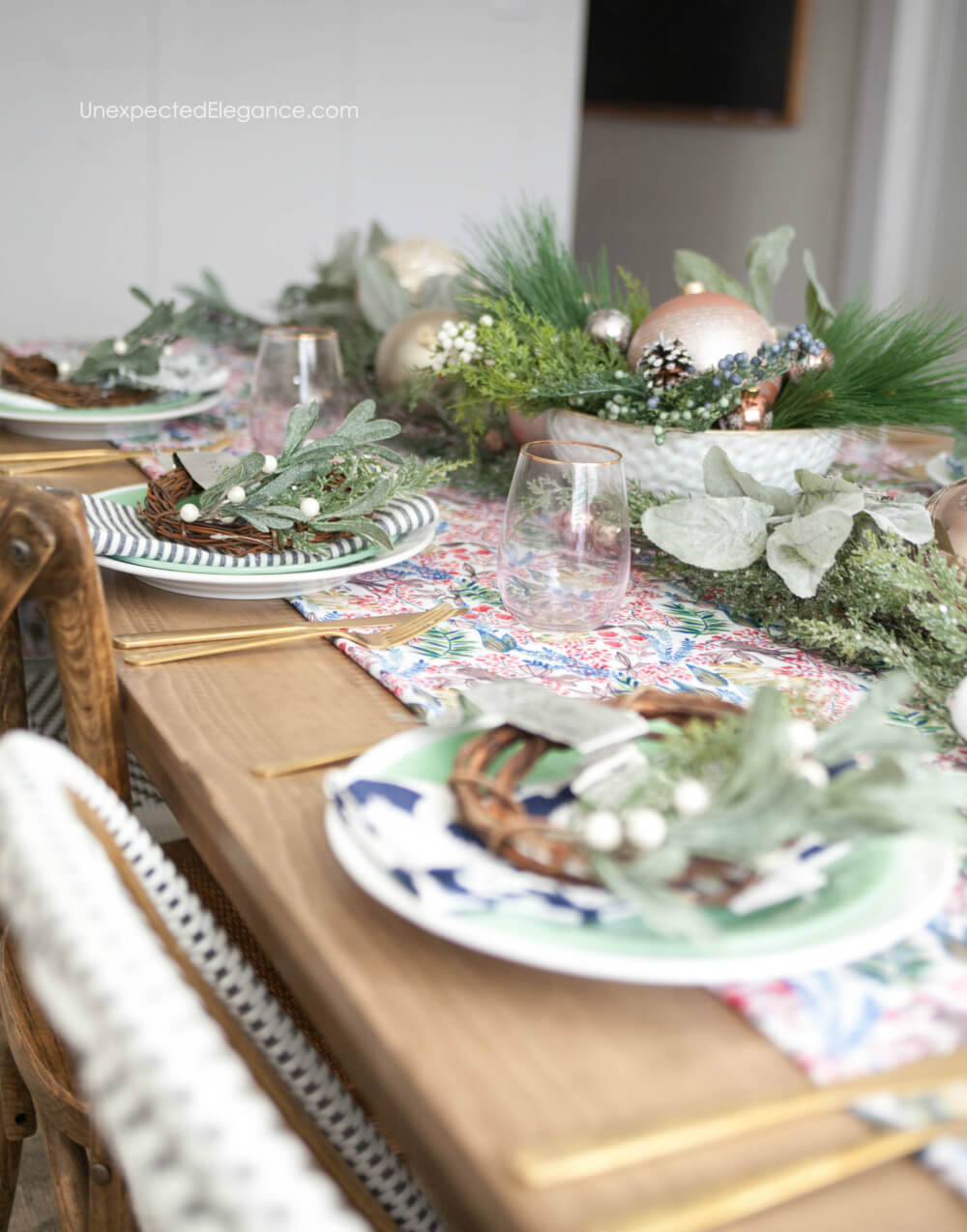 As fall turns to winter, I like to slowly transition my decor.  Non-traditional holiday colors are perfect to use year-round.  I think the mixture of different patterns gives decor interest, but to give it a holiday feel there are two things I always to add: greenery and ornaments.
JOANN carries a great selection of faux greenery.  It looks so real that your guests won't know the difference.  The best part is that it won't dry out and you can reuse it next year!
I like to use a garland like this one down the center of the table, then add in other sprigs to give it some depth. Once I've laid down the greenery, I sprinkle in a mixture of ornaments.
Here are the ornaments I used for this tablecape: large rose gold , small blue, and  small rose gold.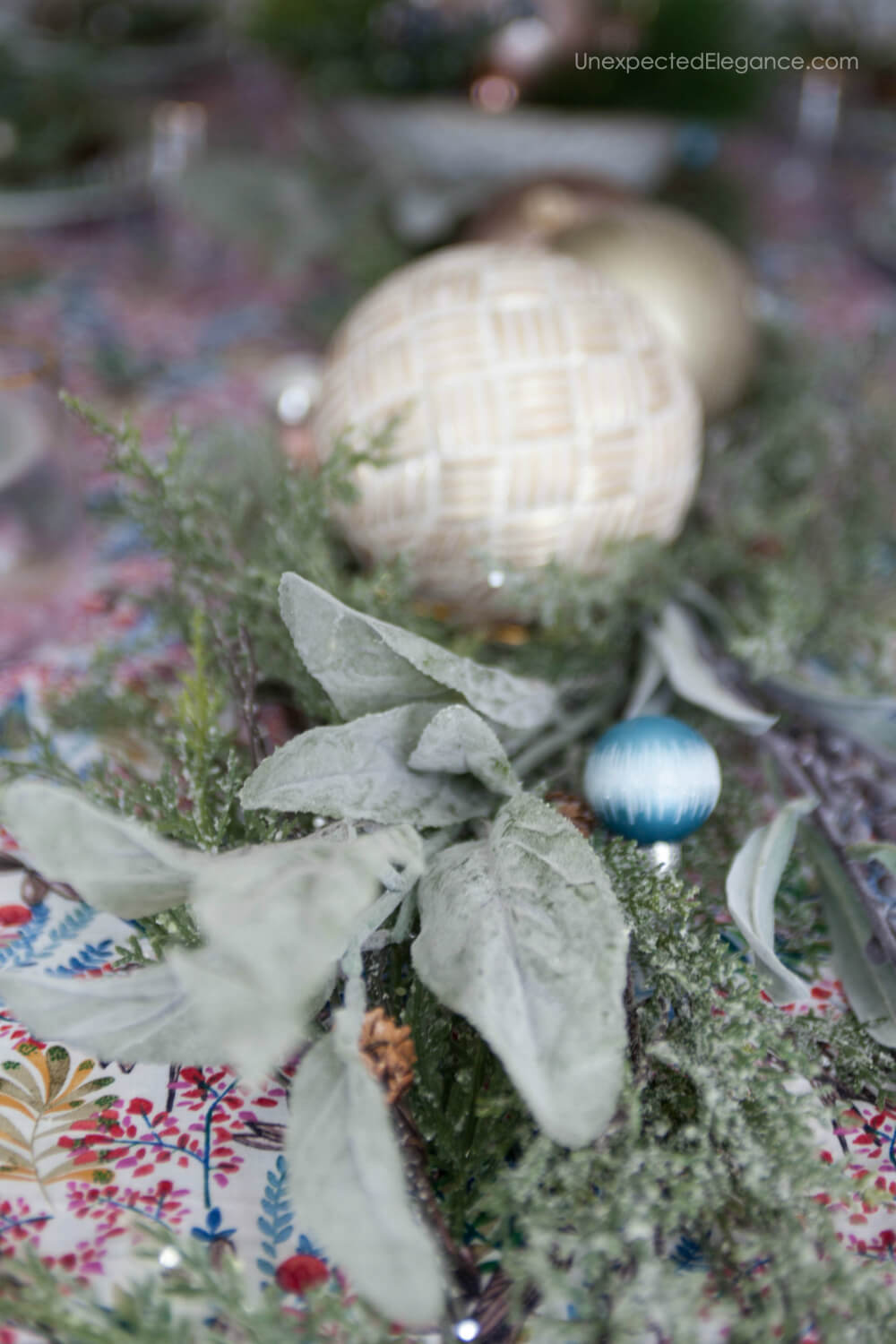 The runner is just a piece of fabric I got from JOANN (HERE) that folded to hide the edges!
At each place setting, I like to add a small gift that each guest can bring home. This doesn't have to be expensive or take a lot of time to create but is something special for each person.
For this table, I made small wreaths.  They would make a great accessory on a shelf or an ornament for the tree.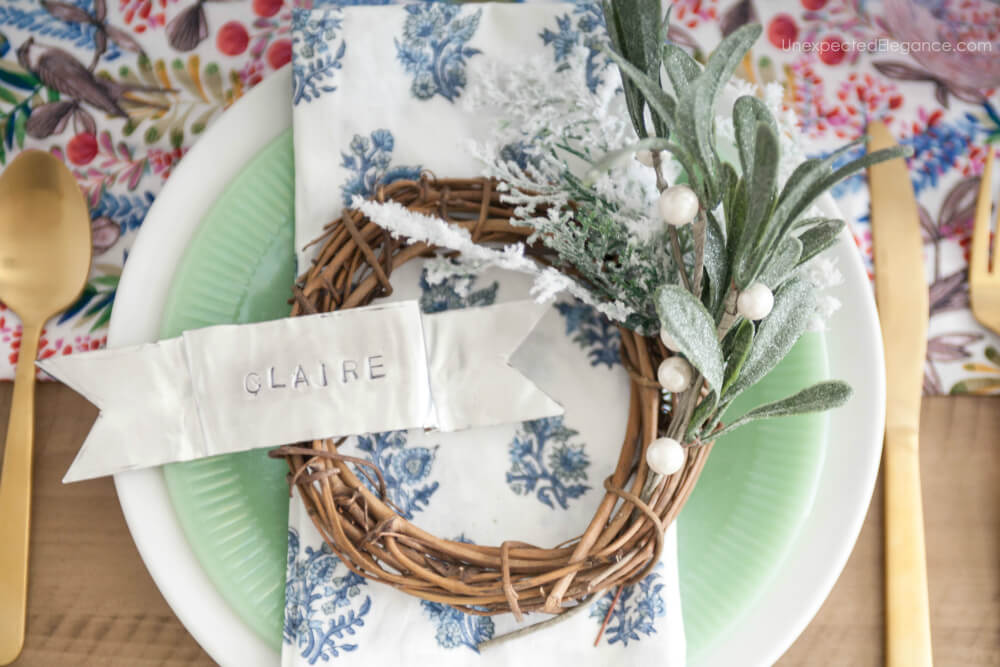 Supplies: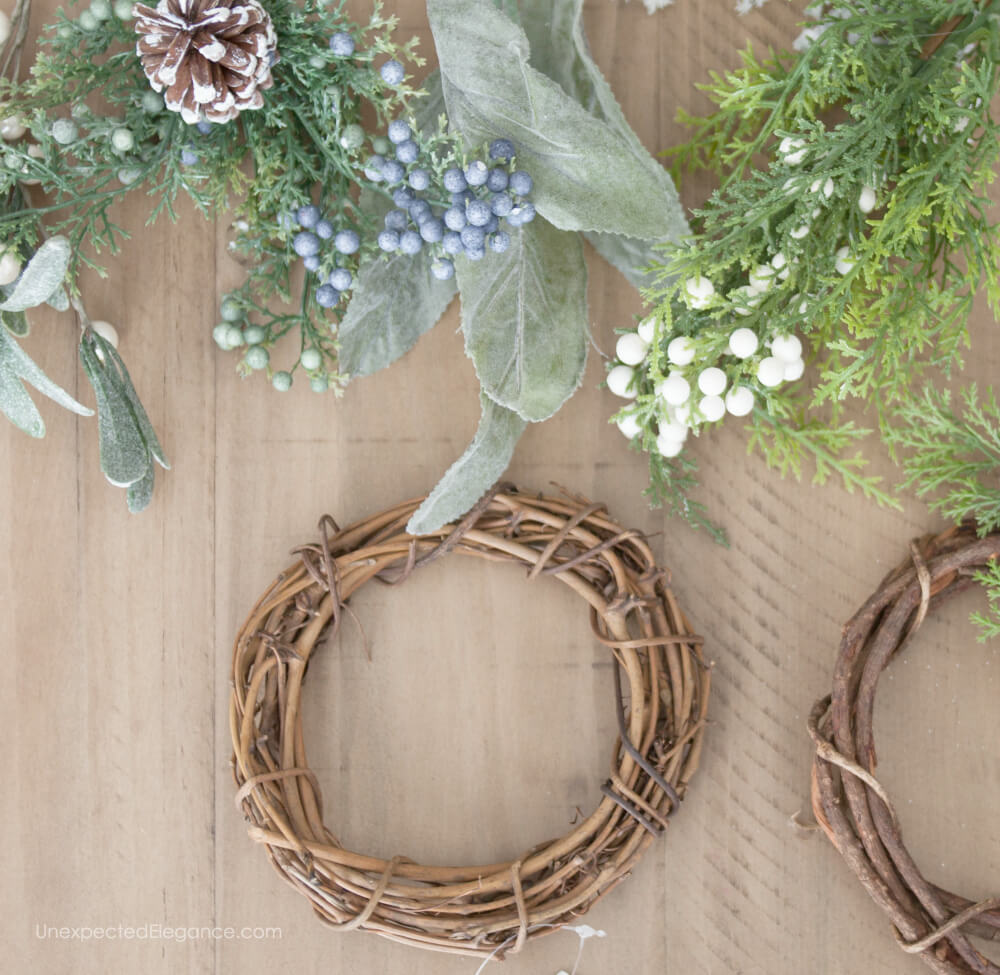 To make the wreath, take a few picks and push the stems into the grapevine wreath. I like a modern look with only half of the wreath covered in florals, but you can make it however you like.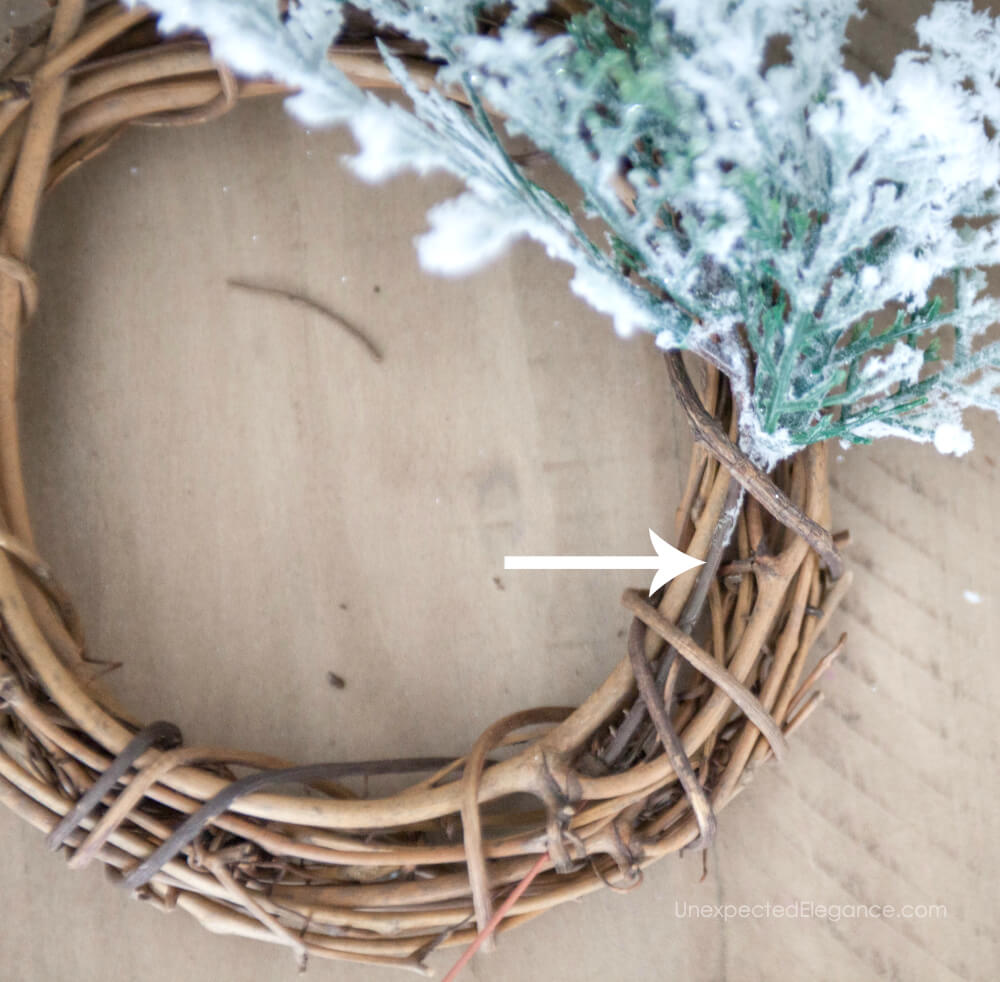 You can also break up the sprigs and use some wire to hold the smaller pieces in place.  These miniature wreaths are so cute and only take a couple of minutes to create!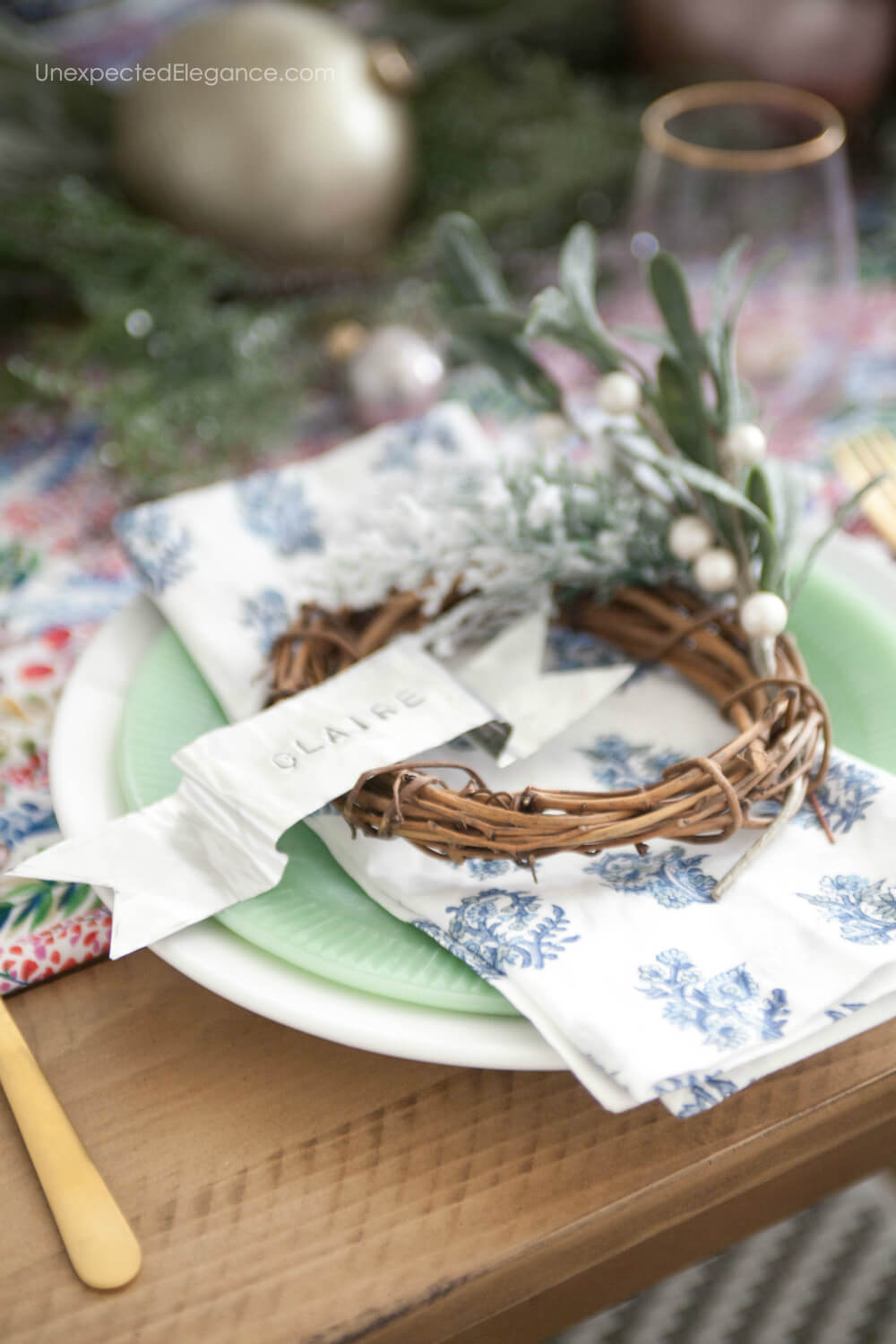 I added name cards to mine using a heavyweight foil and metal stamp set.  I just created a template out of paper, then traced the shape on the foil.  After I stamped each name, I used a black permanent marker to fill in the grooves.
I folded each side to create a more three-dimensional shape, like a banner.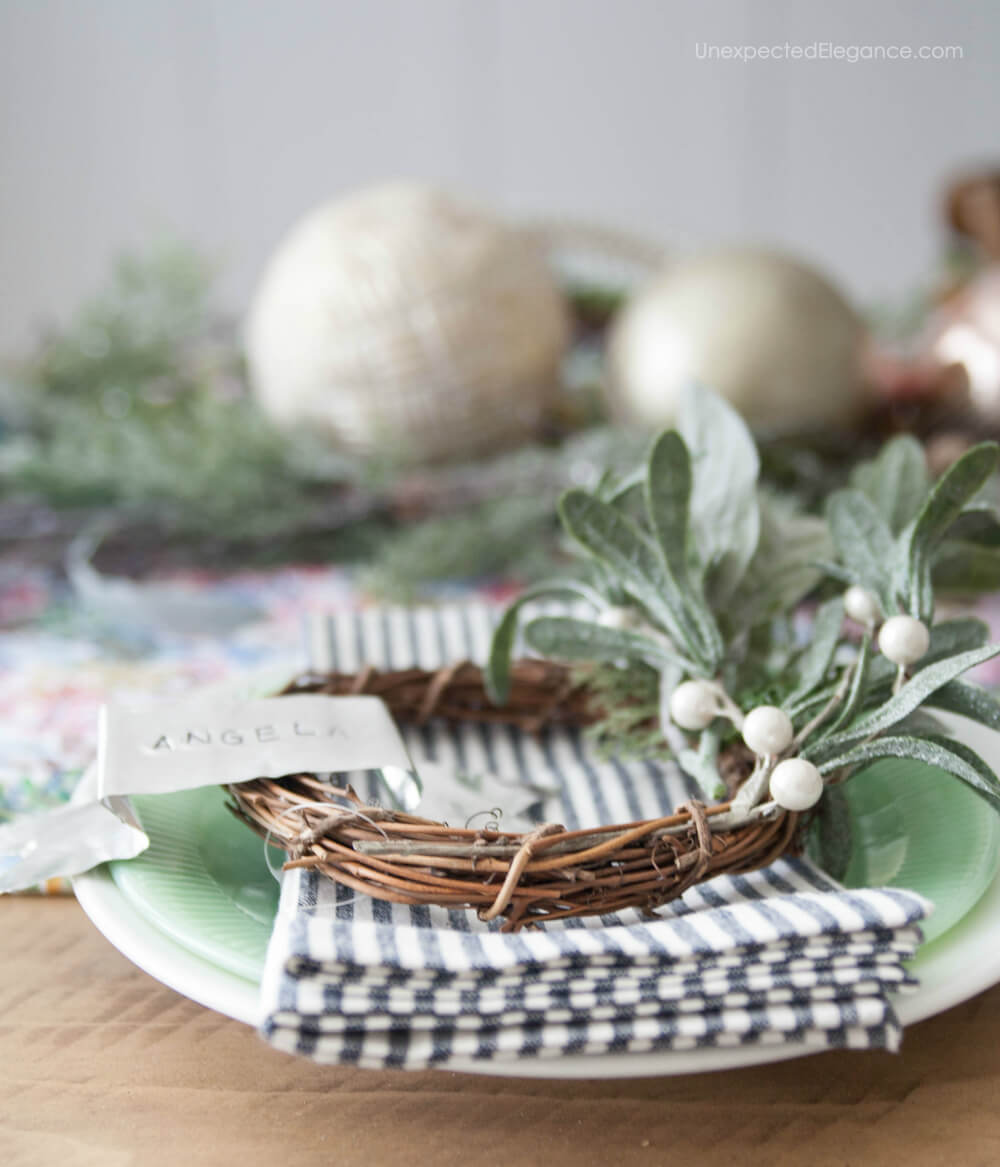 I finished out my table setting with a very simple centerpiece. I used a shallow ceramic bowl and filled it more faux greenery sprigs and then topped it with a few ornaments…it's simple and elegant.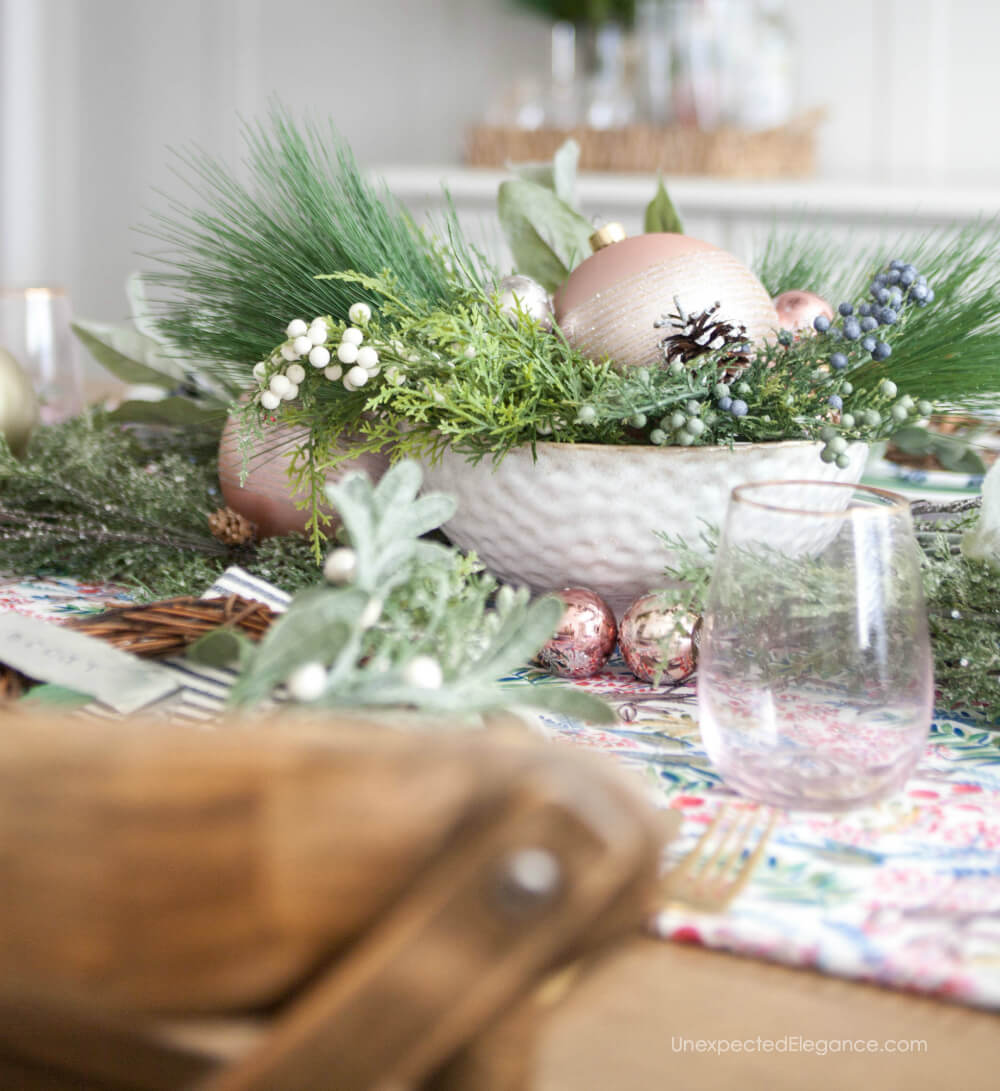 TIP:  Remember to always keep your centerpieces short, so that your guests can see over them.  You don't want your decor making it hard for people to talk across the table!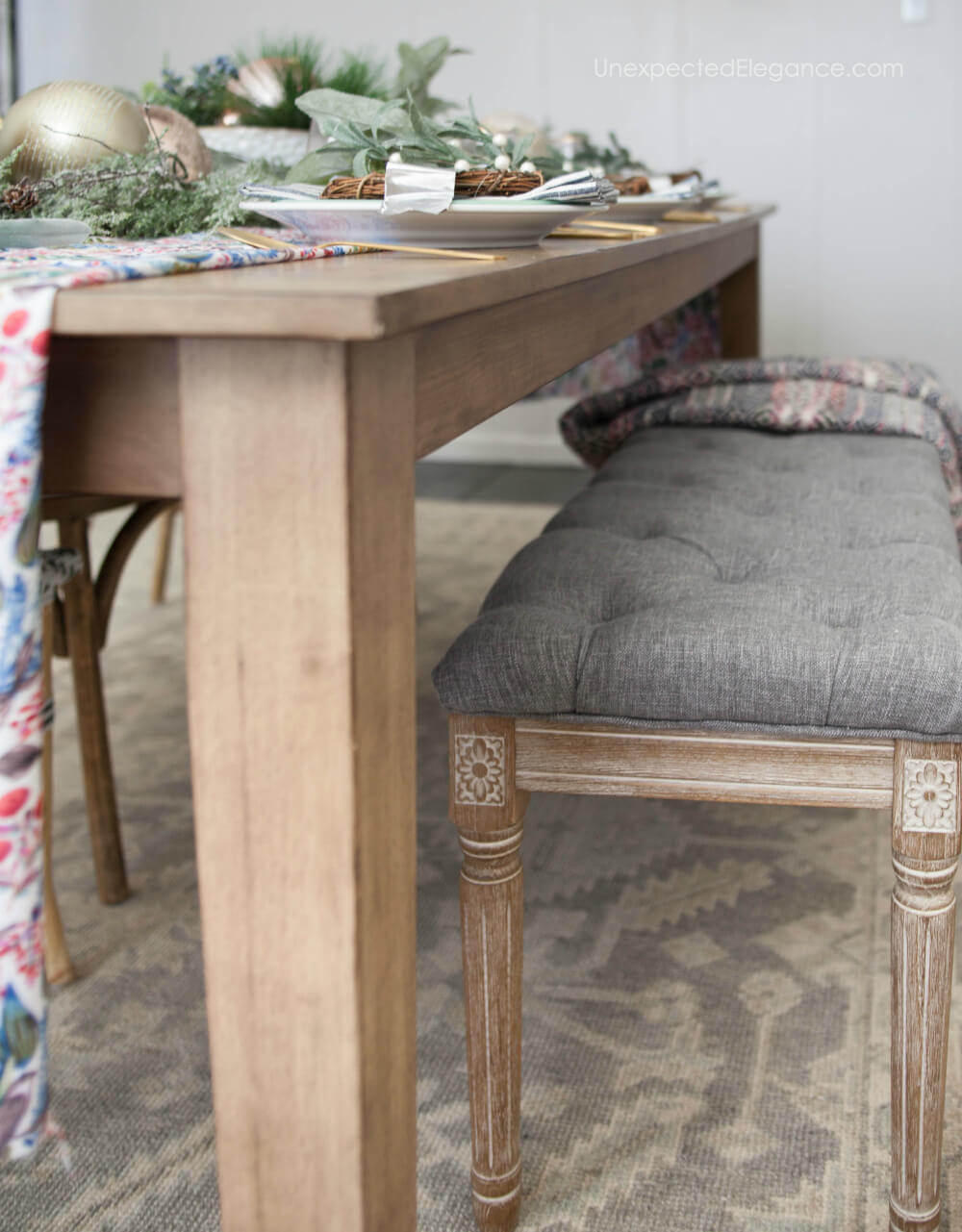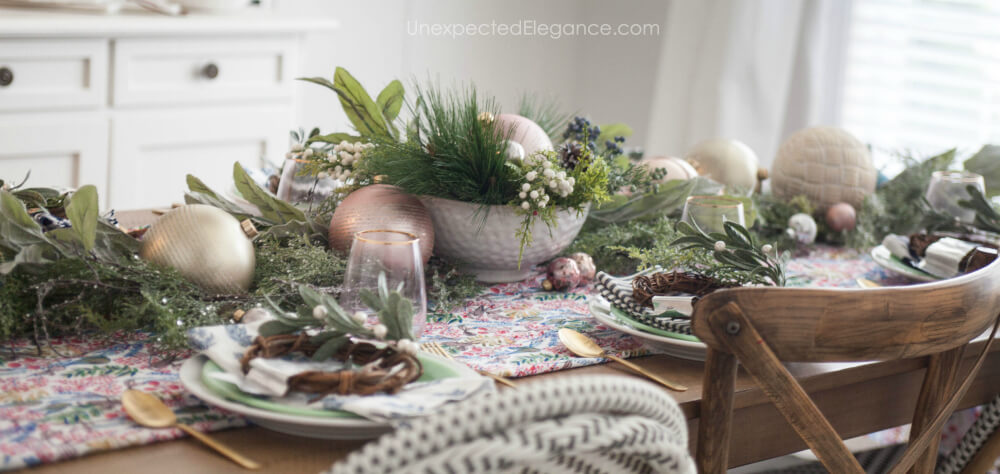 As always, just keep things simple.  Having people in our homes should be more about hospitality than entertaining, so when we keep things easy it helps us enjoy our guests more!