It's definitely past time for a giveaway!!  It's been months since I've done one and I've hit a few milestones, so I thought we could celebrate them…what do ya think?
(1.) My 3 year blog anniversary has long come and gone.  (2.) I've hit 800 Facebook followers. (3.)  I've finally achieved my goal of being in a shop…which is now two shops!
With the busy holiday season coming up, I thought it would be fun to have an entertainment theme.
I pulled a few things from the shops to included: Â  apron, grapevine acorn, and vintage pressed aluminum tray.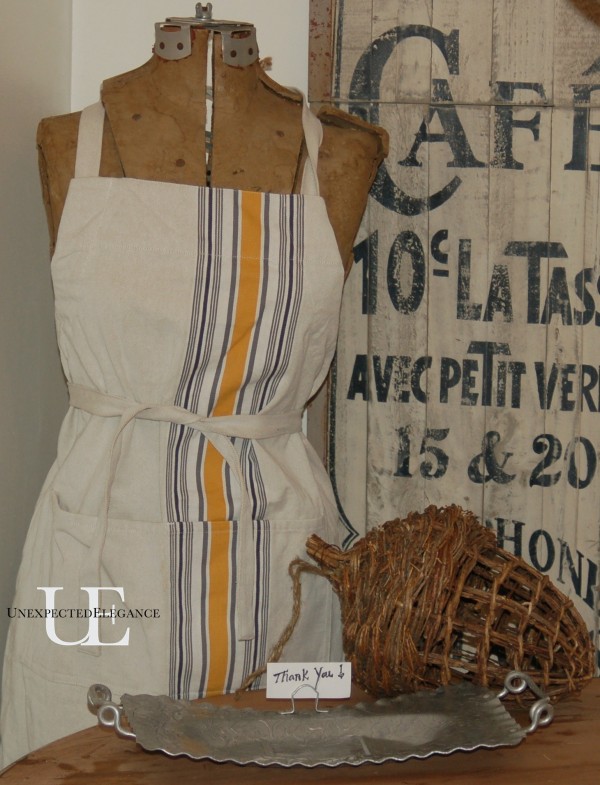 The tray is one of my favorites.  There is a card holder attached…PERFECT for parties!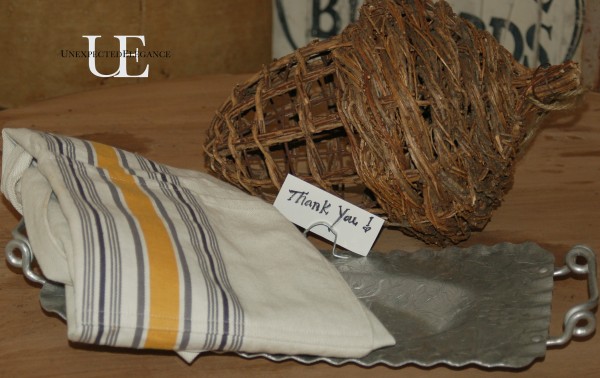 ***To enter you must follow my blog in some way.***
There are 3 ways to enter:
1.  Follow me through any social media (Facebook, Twitter, Pinterest).   Just leave a comment letting me know how which method you use.
2.  Get my post updates through a reader or e-mail.  (GFC is included)  Leave a comment letting me know how you get them.
2.  Post about the giveaway on Facebook or Twitter and leave a comment.
To get entered up to 3 times, you must enter 3 separate comments.
I will close the giveaway on Friday, October 12 @ 12 a.m. Eastern time
Thank you all SO VERY MUCH for your support throughout these past three years!!  I can't express how much your kind comments and growing relationships have meant to me.
HUGS,
Angela
THIS GIVEAWAY IS CLOSED.