I haven't been around much this week…I'm just trying to catch up on all the many things that have been neglected lately. Â (That and VBS is taking up a lot of time! 😉 ) Â In my absence I would love for you to meet Jen! Â Please welcome her and stop by her blog!
*************************
Hello, I'm Jen from Girl in the Garage. I want to thank Angela for having me over at her lovely blog today! Here's a little secret for you – Angela and I were practically almost neighbors! I used to live about 10 minutes from where she lives now. Small world, isn't it? 🙂
I blog about furniture makeovers, DIY home decor, crafts, and sometimes just whatever's on my mind! I ran out of room in my house and garage to store my pieces, so I recently rented a booth space to sell some of them. I have two adorable little boys who are 12 months apart (ages 3 and 4) and just celebrated my 7th wedding anniversary this week! I used to be a bank manager until I quit my job a little over a year ago to stay home with our boys, and I started my blog last September. It's been a lot of work but I love doing and sharing my projects, and getting to know other bloggers and my readers too! Here are a few of my favorite/most popular posts:
This was a broken mess when I found it set out by someone's curb for the trash, and it turned out to be a beauty!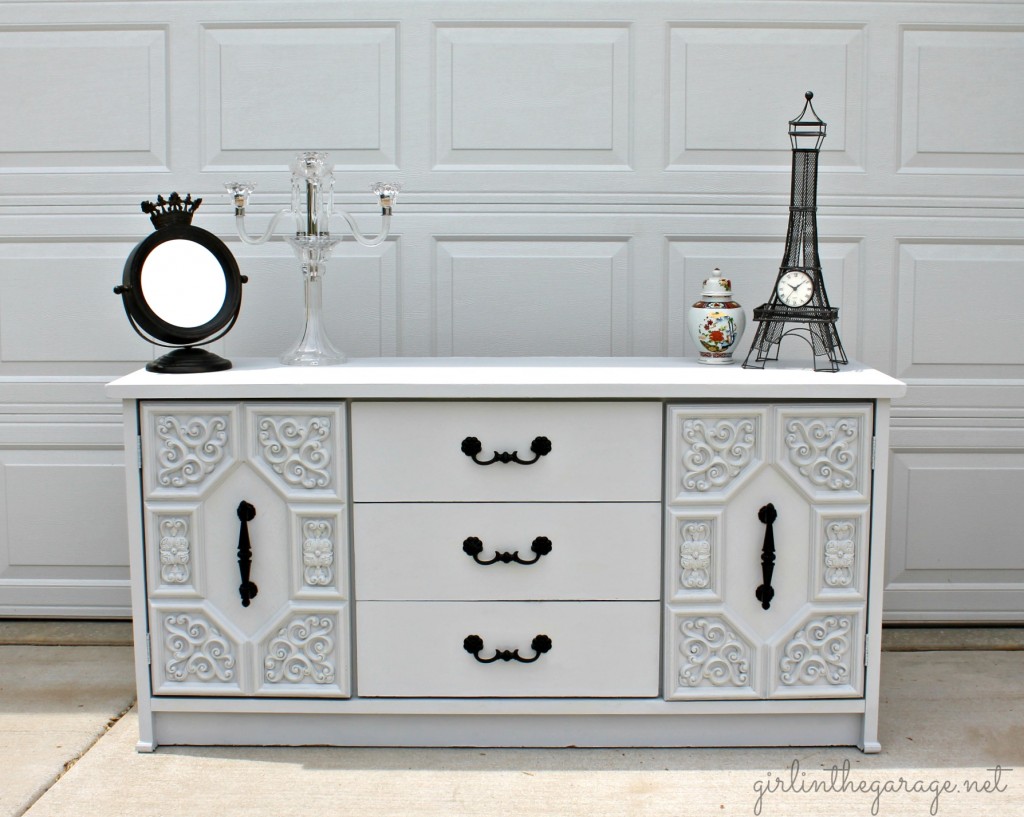 This was one of my first projects and still one of my favorites, probably because I get to see it every day in my living room.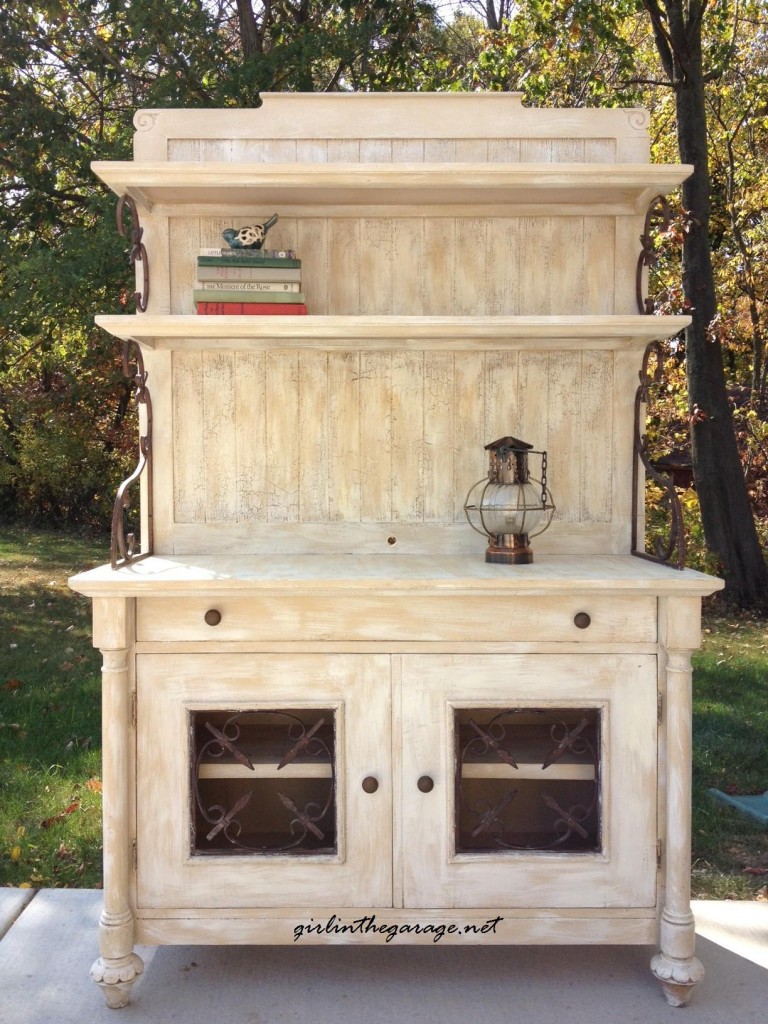 A few months ago I helped some friends update their very outdated bathroom on a budget and I also made them a custom shower curtain from a drop cloth.
12 Inspirational Patios and Porches
I also occasionally share things that inspire me – we're planning a new outdoor area in our backyard so these photos have definitely helped me dream of the perfect space!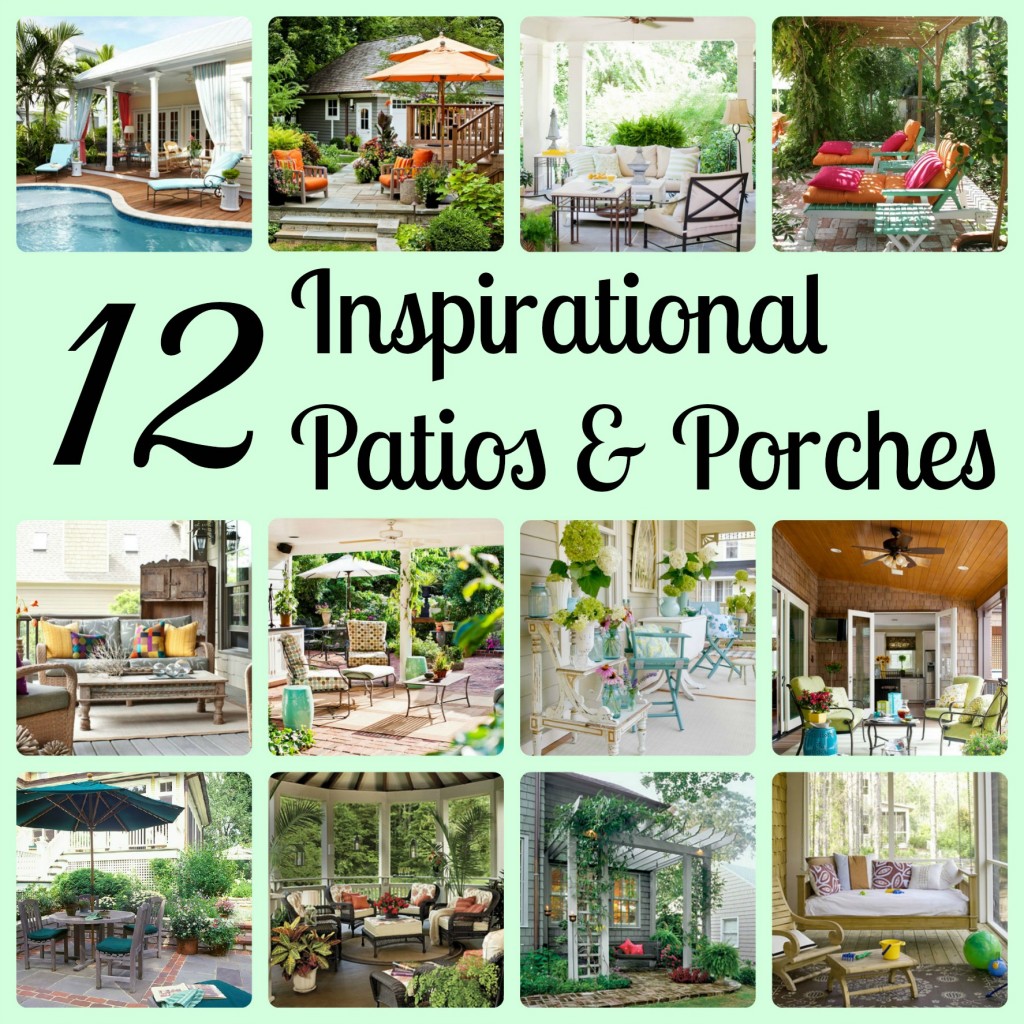 These are just a few of my projects and posts – I'd love to have you be my guest and stop by.
Thanks again Angela for sharing me your blog today!
Girl in the Garage Blog / Facebook / Pinterest / Twitter
Jen