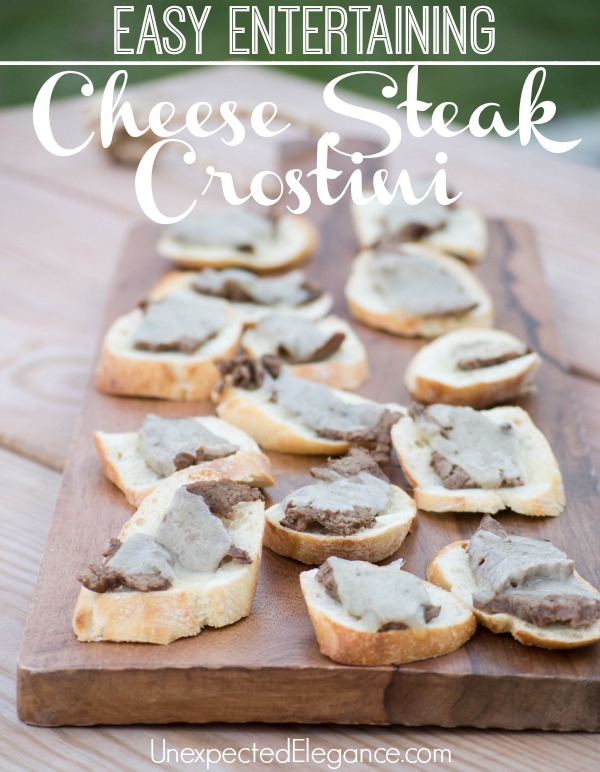 Unless you are new to my blog, you know I LOVE to entertain!!  I have the most fun planning out a theme for a party but it's nice to just have some friends over for game night every now and then.  Over the years I have learned a few tricks to EASY entertaining and how NOT to stress out over the small details.  One of the easiest and simplest ways to host a large group of people is by making the menu simple. (AND Sam's Club, but more on that later!)
I made this "recipe" for cheesesteak crostini years ago for my husband's friends who had come over to watch football…shocking, right? 😉  It was a hit and has been one of my go-to appetizers ever since.
What you need:  flank steak, french baguette, steak seasoning, Provolone or Swiss cheese, olive oil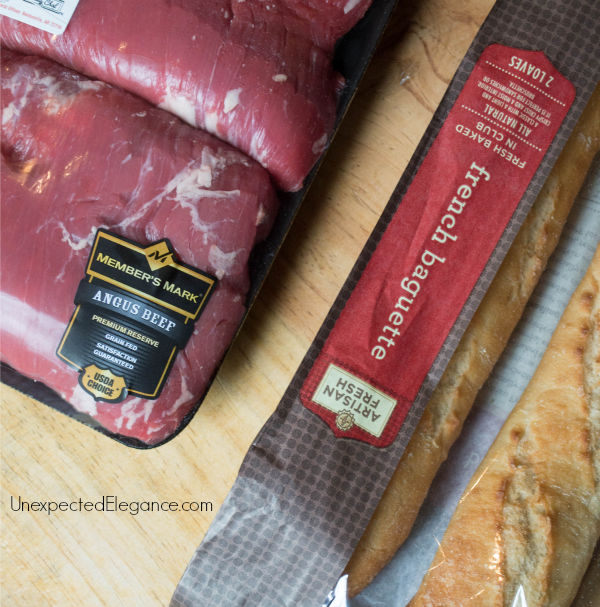 Start by thinly slicing the baguette.  Lay the pieces out on a cookie sheet and put in a 250 degree oven for 15-20 minutes.  You want them to become slightly hard but not necessarily brown.  (You could also drizzle a small amount of olive oil over them before baking)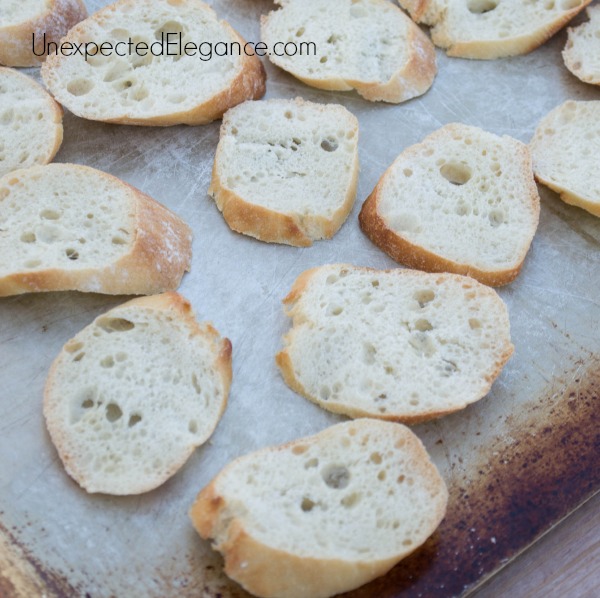 Then coat the steak with oil and generously sprinkle the steak seasoning over the meat.  Do this on both sides.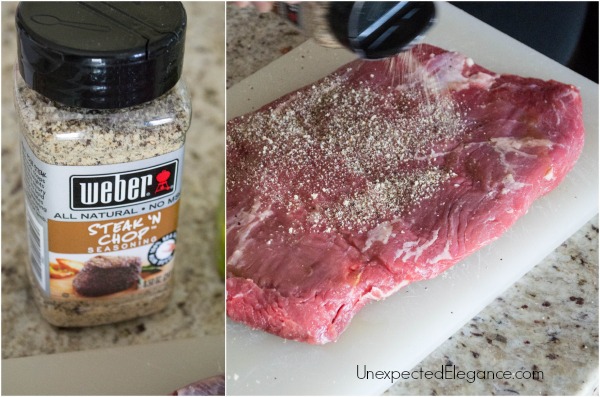 I like to grill my steak but you could also cook it under the broiler in your oven.  Cook it to your preference then cut it into very thin slices.
Assemble the crostinis by placing a slice of meat and a small piece of cheese on each piece of bread.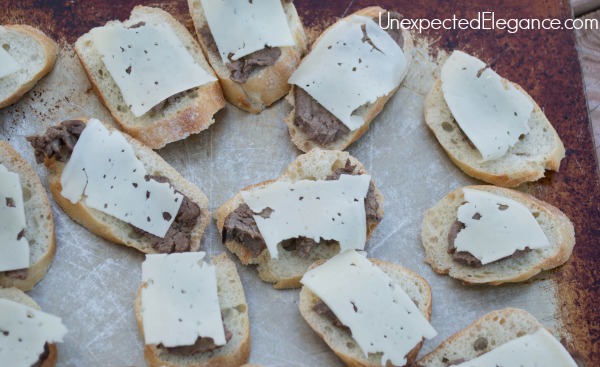 Place them under the broiler right before you are ready to serve, so the cheese melts.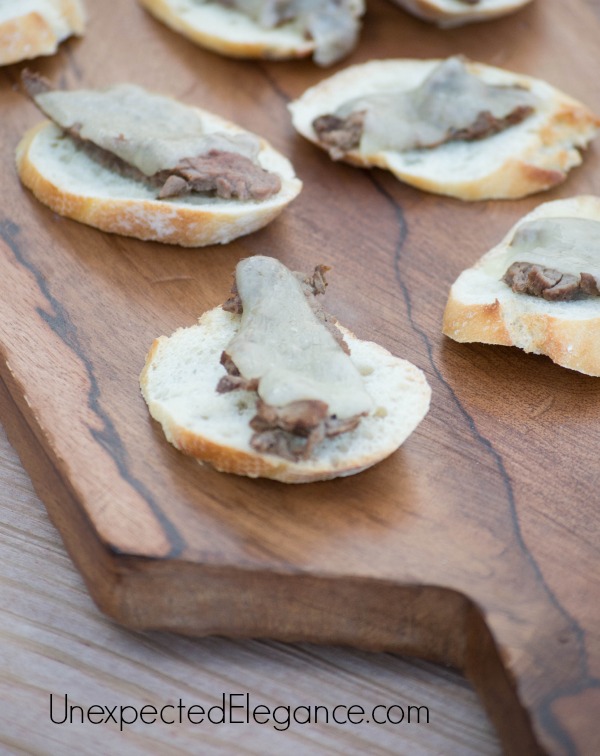 These don't have to be piping hot to be delicious.  To plan ahead you can have all the ingredients ready to go before your guests arrive.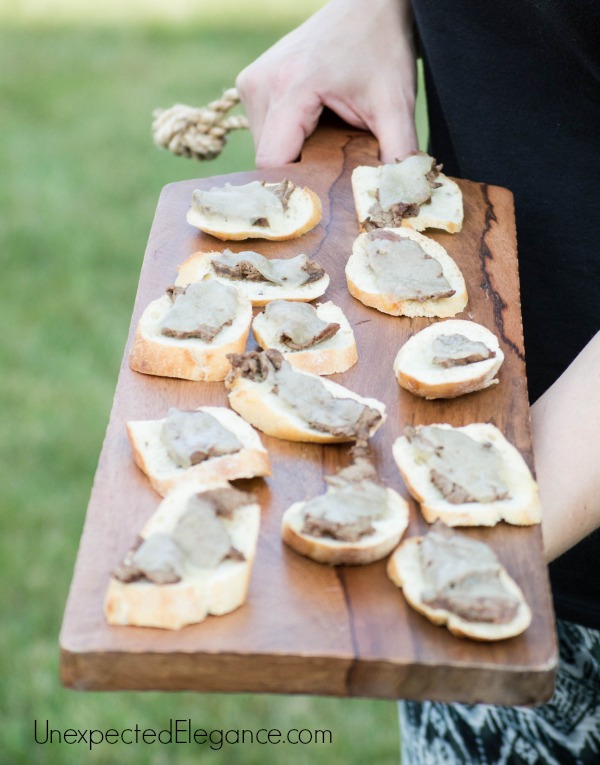 What's your favorite appetizer for entertaining??