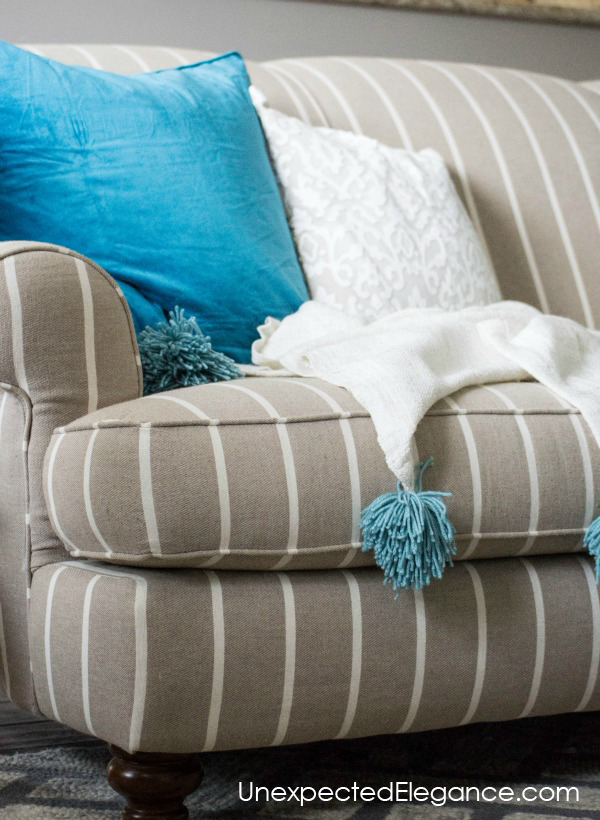 I have had a little bit of an obsession for tassels and pom-pom balls lately.  I want them on everything…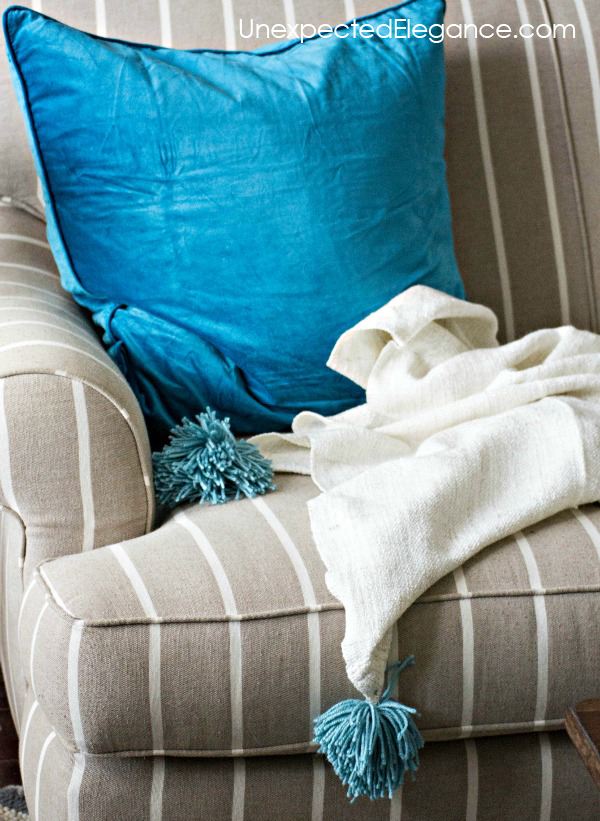 Of course my husband thinks I'm insane.  Last night he was cuddled on couch with the new blanket pictured above (before the cute pom-poms)…
Me: "Oh wait I need that…"
Him:  "WHY??"
Me:  "I'm adding pom-poms to it."
Him:  "WHY does is need pom-poms?"
Me:  "Because I want it to have them."
Him:  "I don't understand…sigh."  Then he reluctantly handed me the blanket.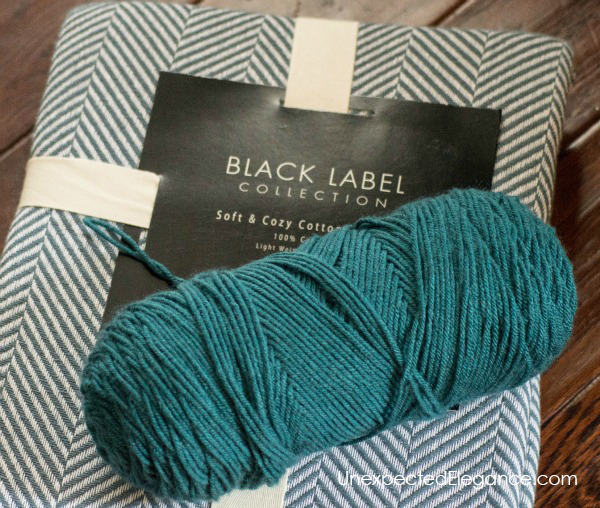 AND it hasn't stopped with pom-poms.  I added tassels to a blanket for the newly decorated guest bedroom, too.  I bought an inexpensive blanket and made tassels with yarn, then added them to the ends of the blanket.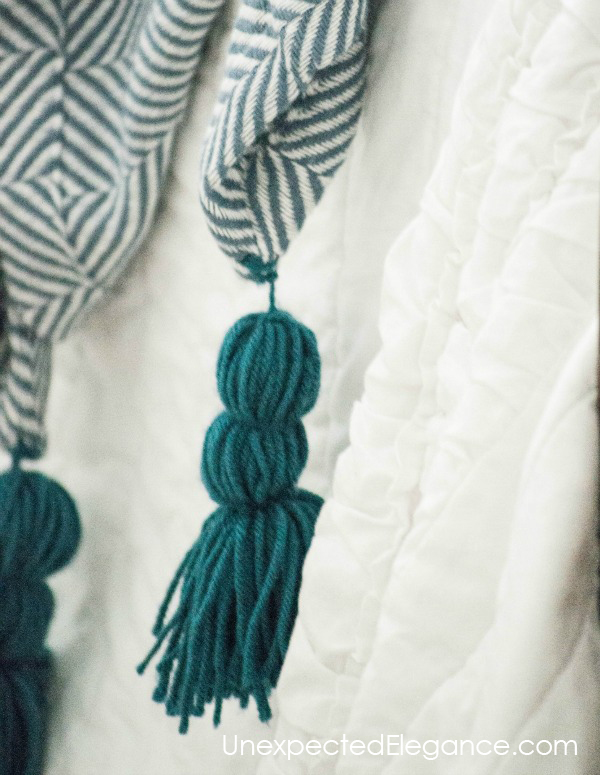 The best part about making your own embellishments is that they can be any color you want!!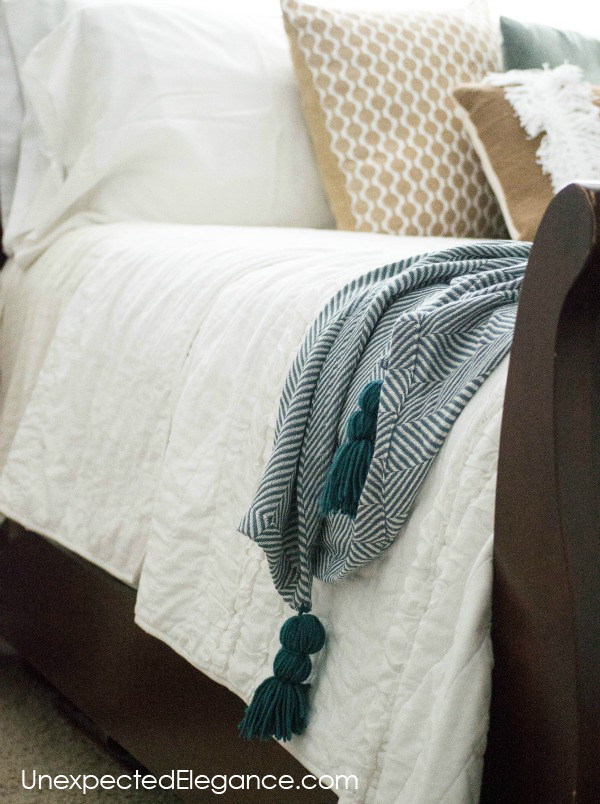 If you've never made a tassel, here's a great tutorial and here's one for pom-poms.  Make sure while you are making them to leave a extra string hanging out to attach it to the blanket.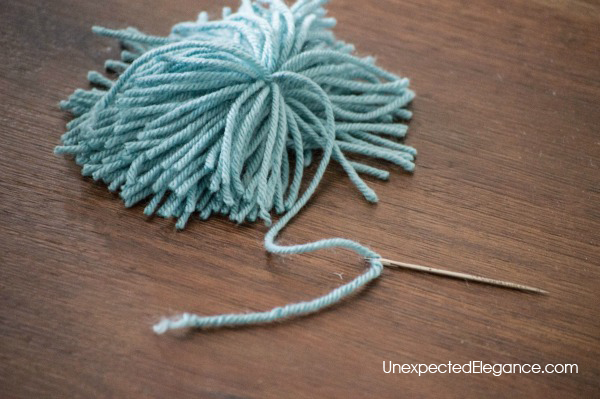 Then use a large needle with to attach it to the corners of the blanket.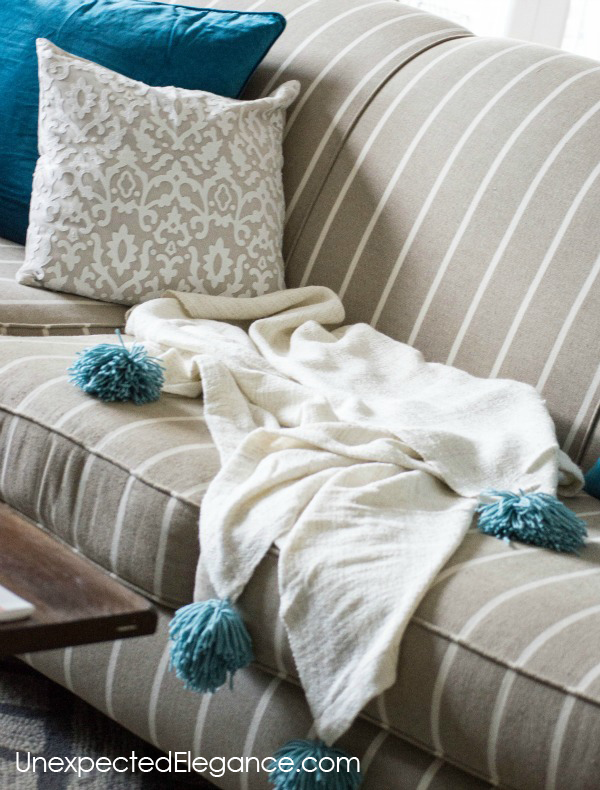 If you decide you don't want them or need to change the color, it's as easy as cutting them off!