Good Saturday morning!! I had every intention of sleeping in past 7 a.m. this morning but my just-turned 4 year old, had other plans. SO since I couldn't sleep {and now she is sleeping in my spot!} I thought I would get my lazy bum out of bed and write a quick post for you this morning. {Nice of me, I know! 😉 }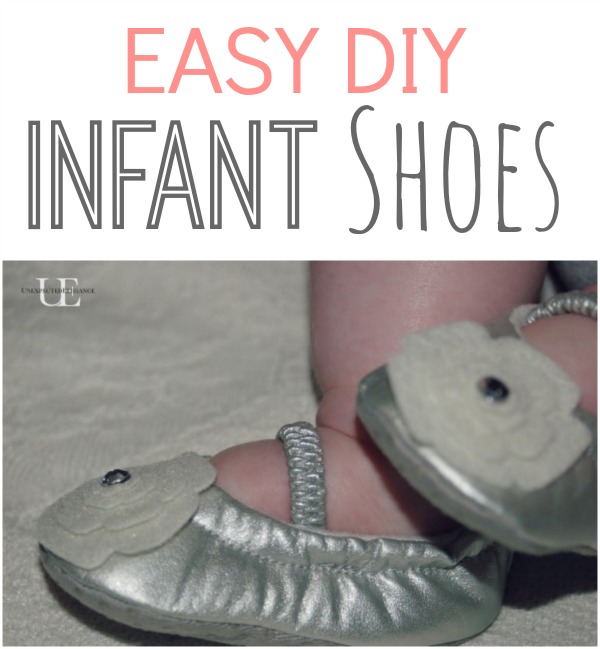 **********************************************************
A few days ago, we had the pleasure of babysitting a friend's 6 month old little girl. She is actually the same little girl that I helped throw the nursery rhyme shower for and designed the nursery for…you can see both here and here.
My girls had found some cute little shoes at Hobby Lobby a few months ago and we finally got around to finishing them for her, while she was here and could still fit in them.
The shoes were in the craft section near the t-shirts and the flowers were with the felt crafts. I love this idea, because you really have so many options for what decoration you add to the ballet slippers.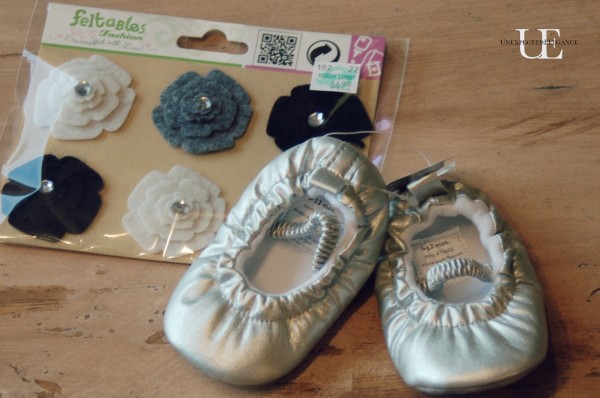 A few dabbs of hot glue and about 2 minutes of time! I used a 40% off Coupon on the shoes, so for less than $10 we made a really cute pair of shoes.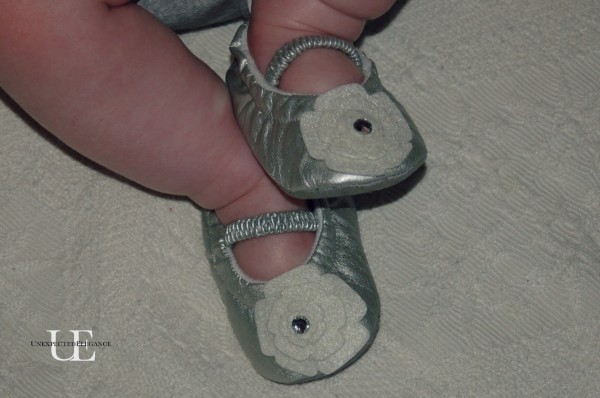 Oh, the cute baby legs! And this child has the cutest cheeks…I got a few "neck-sugars" while she was here!! {That's what we Texans call kisses, by the way. 😉 }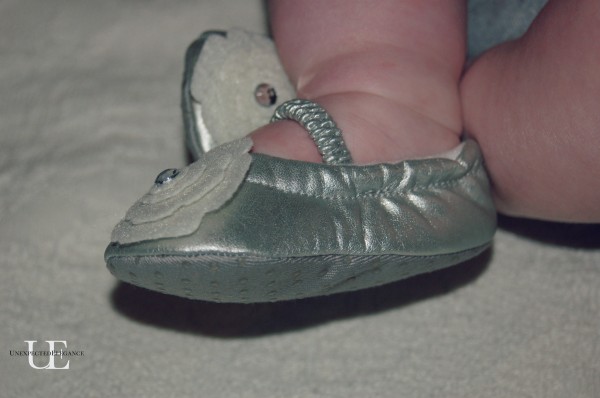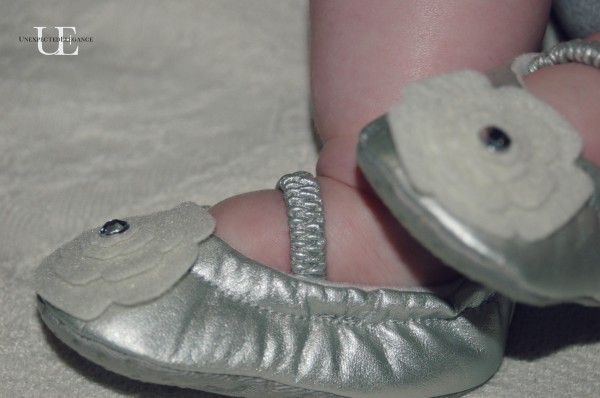 We also made her headband, but she left before I could get some pictures. Another early morning, another quick post!
Have a great weekend…I'm off to do some vintage shopping today!! YAY!
~Angela