Fall is in full effect in our house, which I am sure you have already figured out.  The weather has warmed up a bit, but my house feels like Autumn.   I am not normally a Fall colors kind of gal, and every year I think…"OH, we are going to have to decorate in THOSE colors again."  Well, every year it is the same,  (I should have learned my lesson by now!)  it starts getting a little cool and I CAN NOT WAIT for browns and oranges.
Before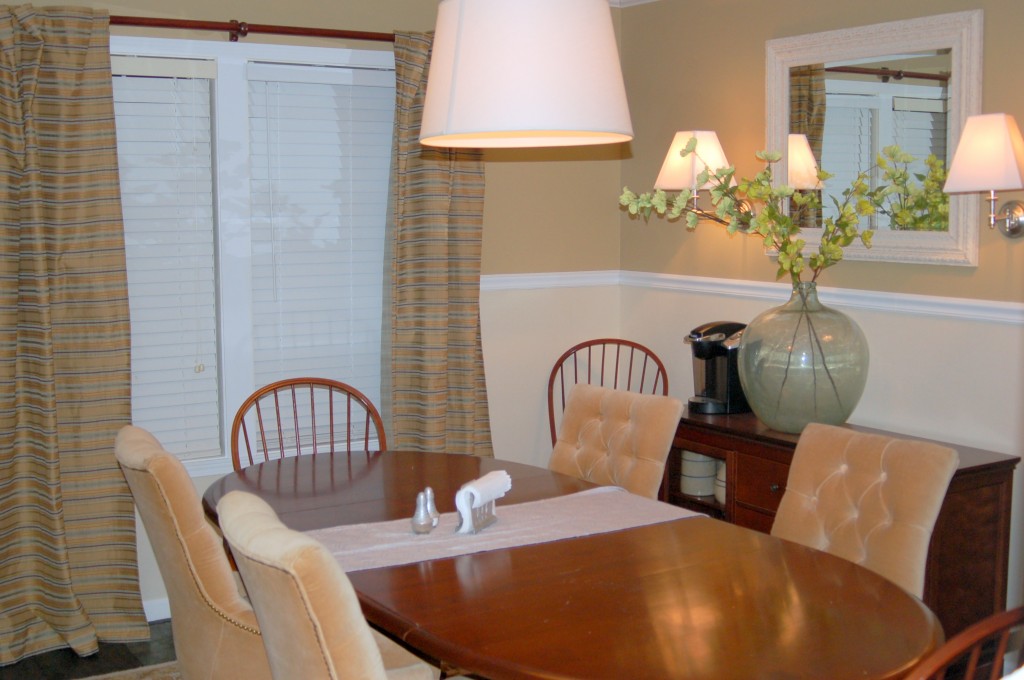 Here is the MESS!  Call me crazy…I changed out the light too.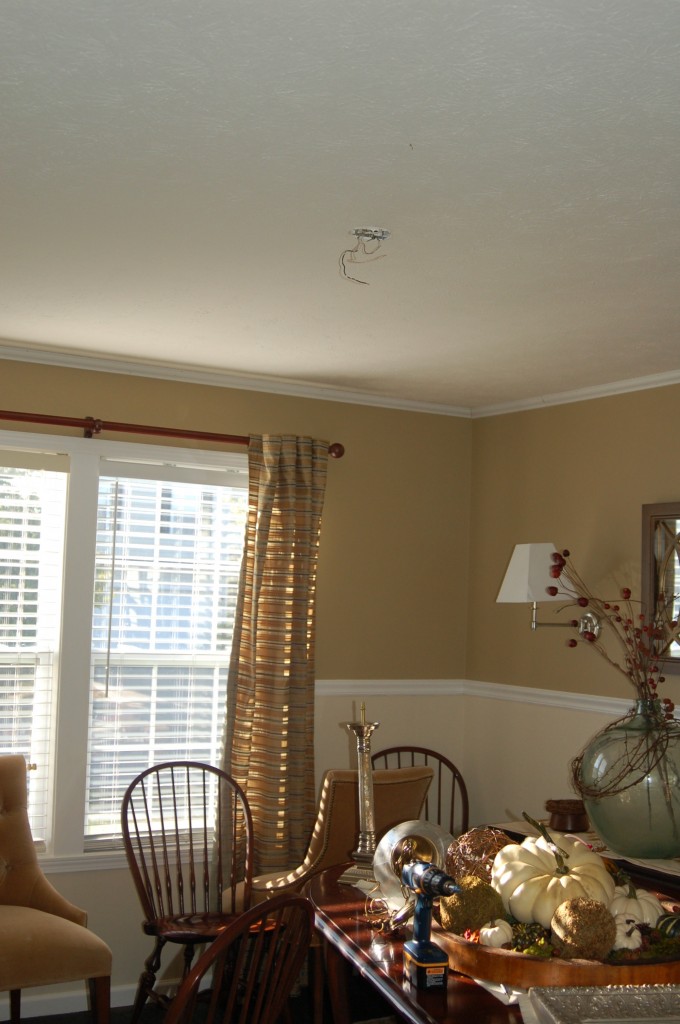 And my Autumn table!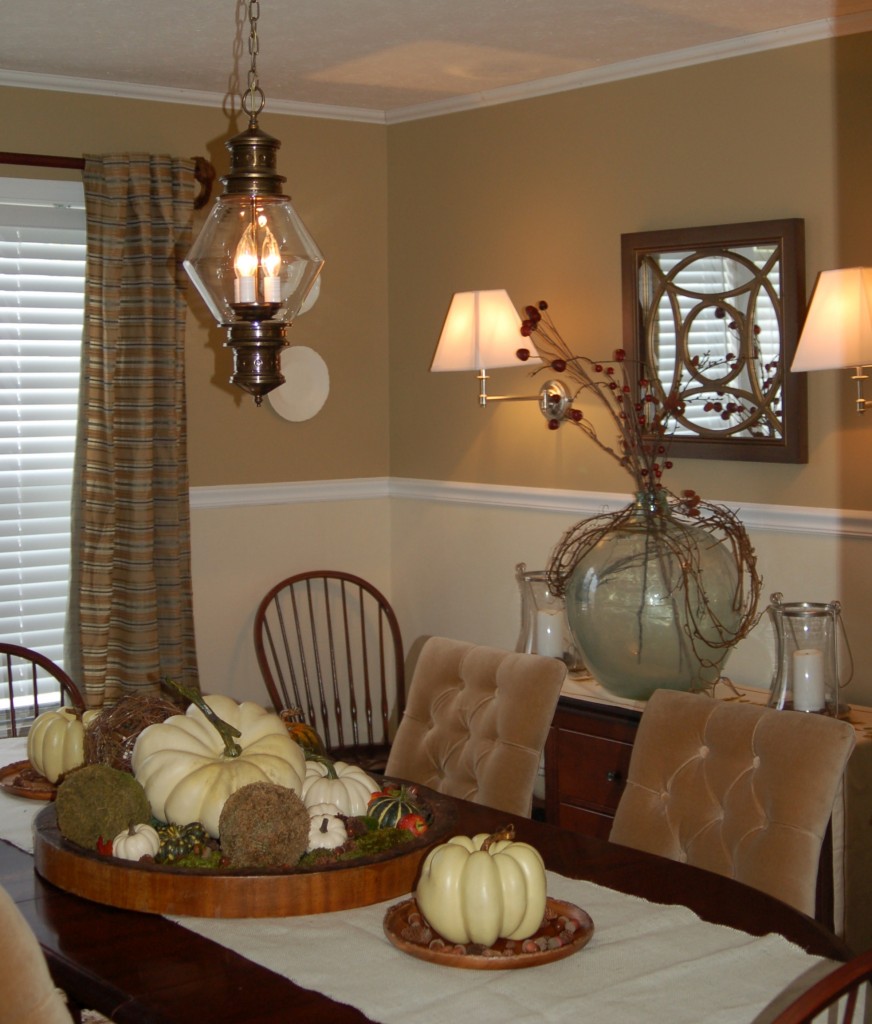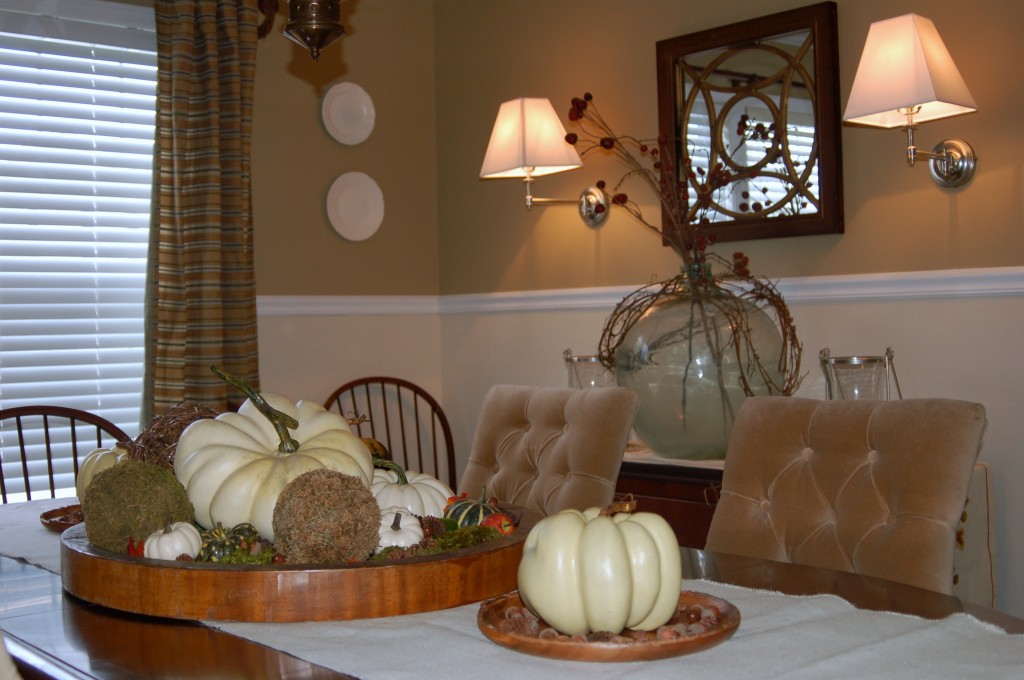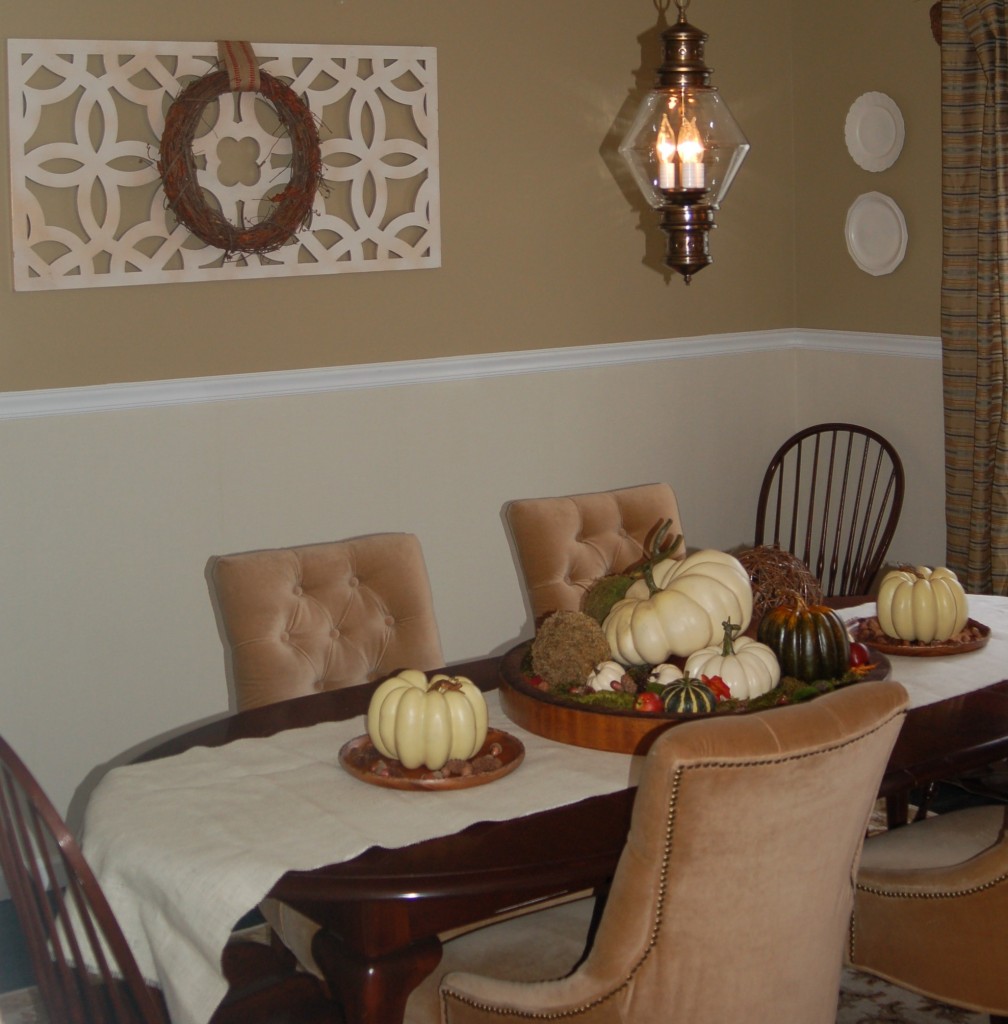 And the finished mantle.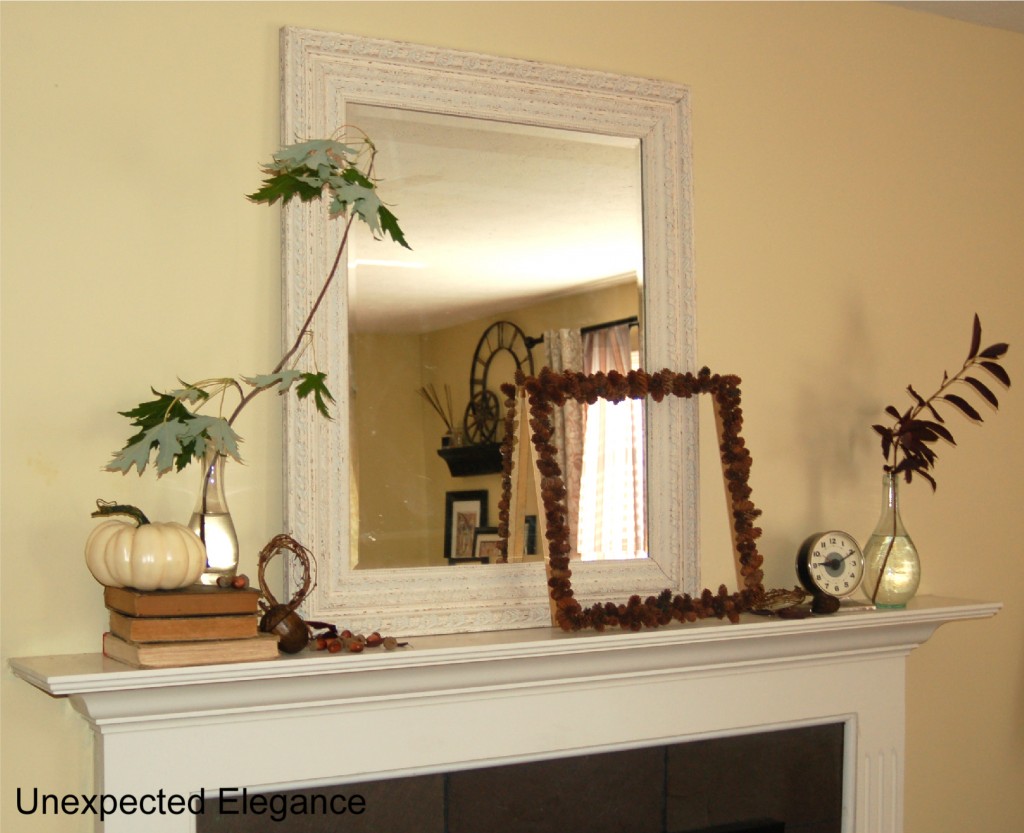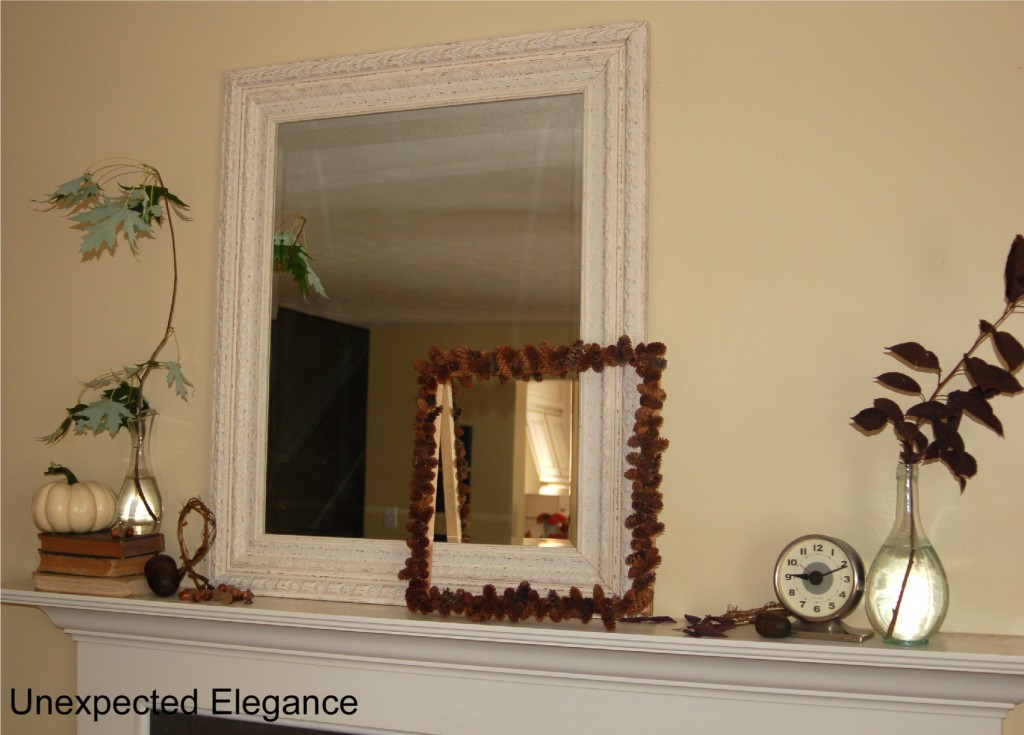 I did quite a bit of rearranging.  I suggest if something is not coming out quite right, try something from another room.  Also, I like that my centerpiece is contained.  We eat at our dining room table every night and it is easy to move down and put back when we are done with dinner.  I am a little funny about "fake" plants.  I want it to look real and natural.  I used fresh branches for the mantle, and normally buy real pumpkins every year.  But this year, I was amazed at the quality of artificial  pumpkins and branches.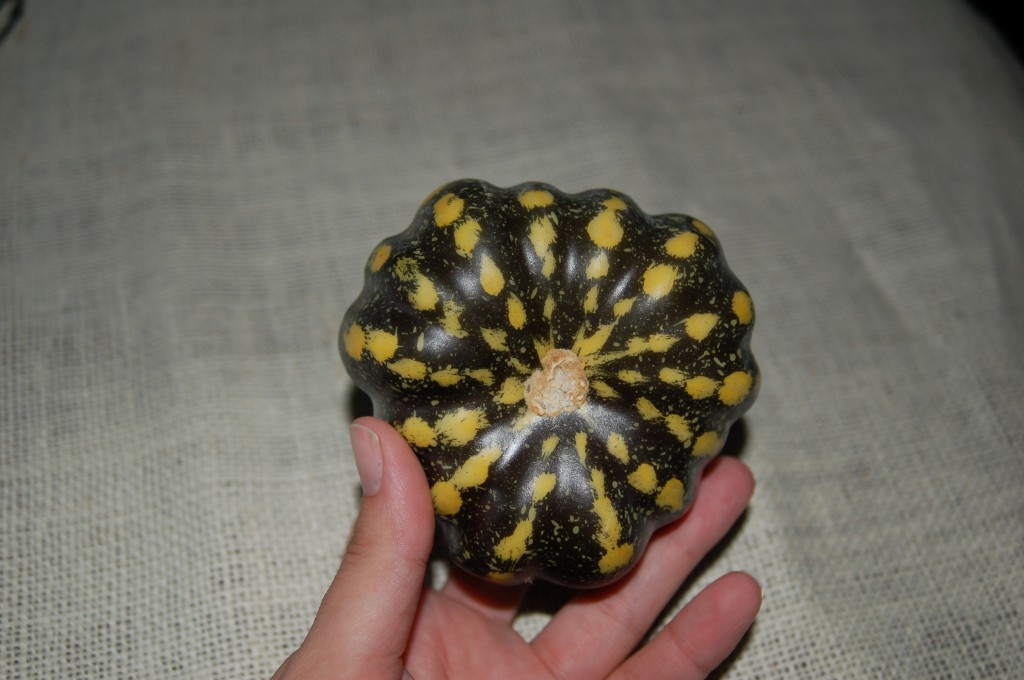 The bottom even looks real!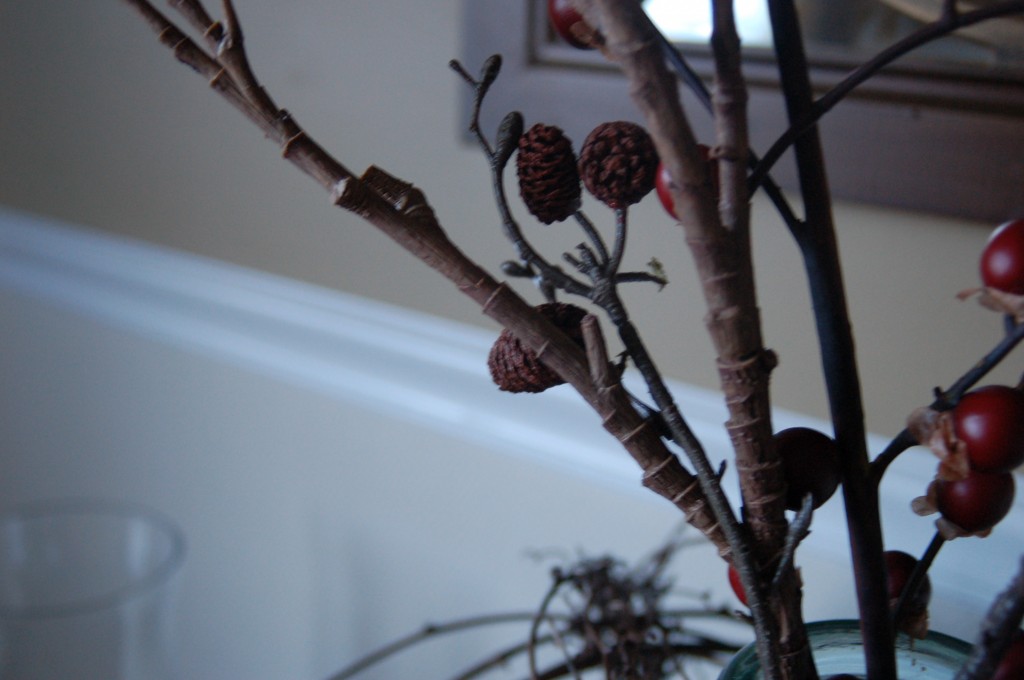 The table runner is just cheap burlap that I cut and frayed the edges.  If you anything related to Fall I would LOVE to see it.  I have a link-up for you to share your great ideas.