I hope you are all starting to think about Christmas, because it is right around the corner!!  YAY!  I thought I would do a giveaway to get us all in the mood and help prepare for the festivities.  I have included a Christmas Cottage Magazine, sheet music Merry Christmas Banner, and three chalkboard hang tags.  This magaizne/mini book is FULL of great decorating and party planning ideas.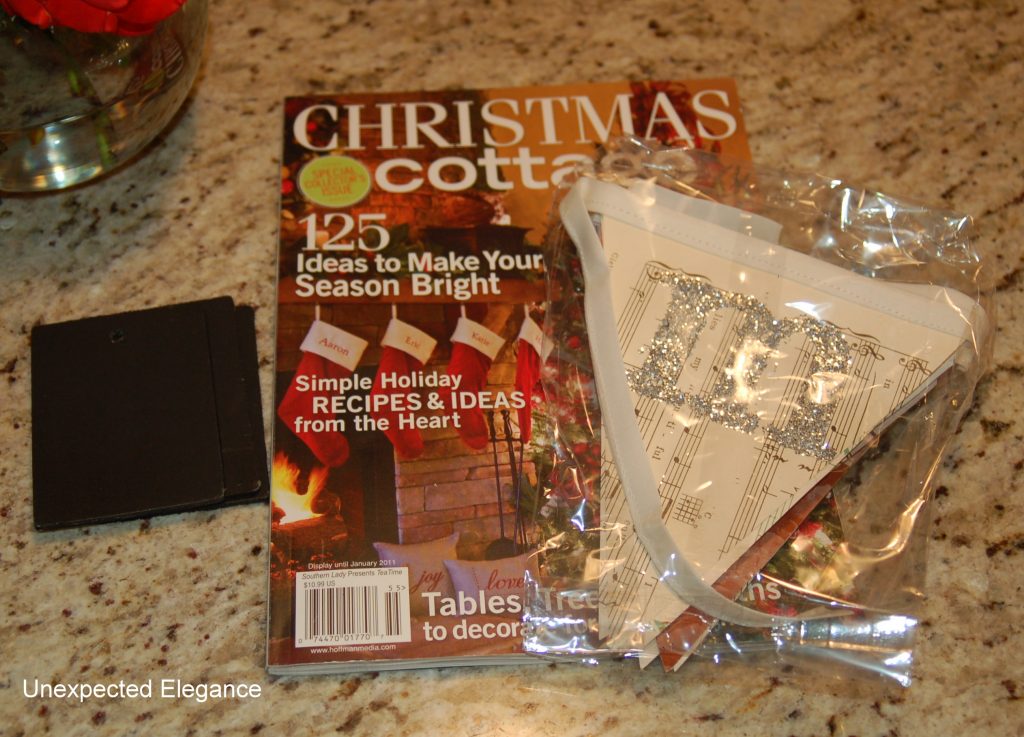 I thought I would add in a few hang tags.  They come in handy when you are putting food or drinks out for a party!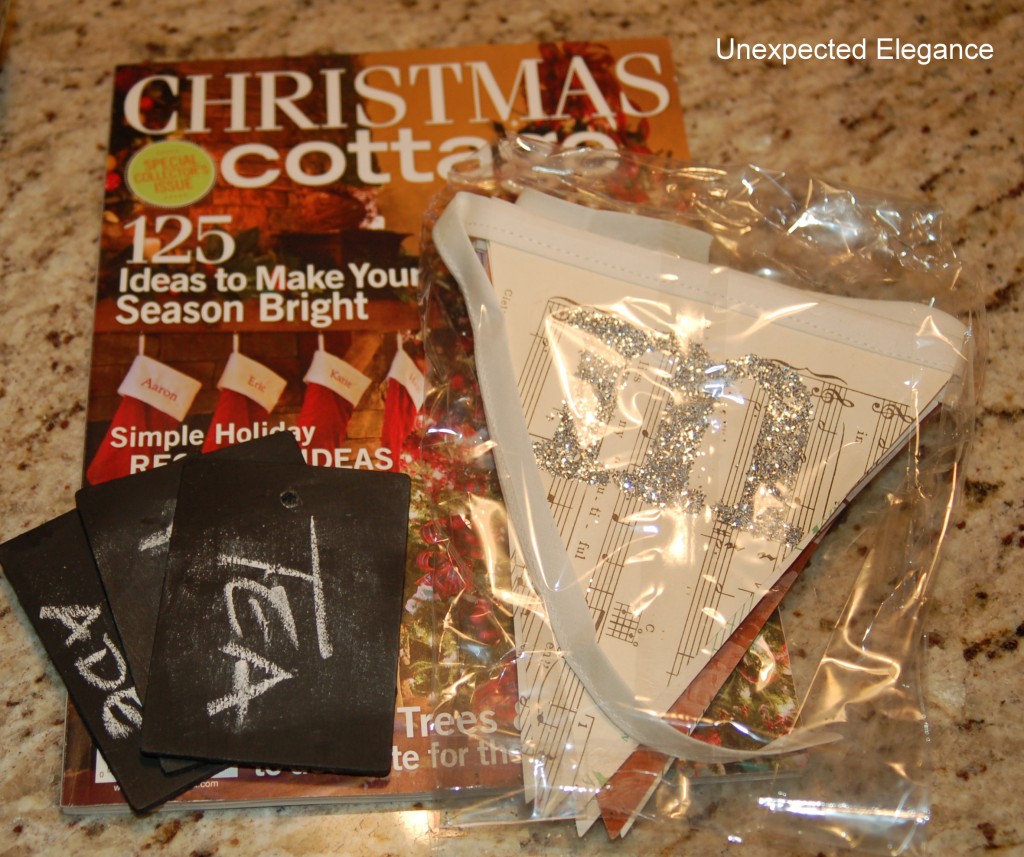 So, here are the rules:
1.  Become a Follower and leave a comment on this post.  (If you are already a follower, just leave a comment and let me know.)
2.  "Share" this post (located at bottom of post) or make your own post linking back here on your Facebook page, then come back and leave a comment.
3.  Tweet about it and come back and leave a comment.
You must leave a comment on THIS post, to count as an entry.  You have the chance to enter three times…Good Luck!  I will announce the winner next Wednesday, December 1st!
THIS GIVEAWAY IS CLOSED.