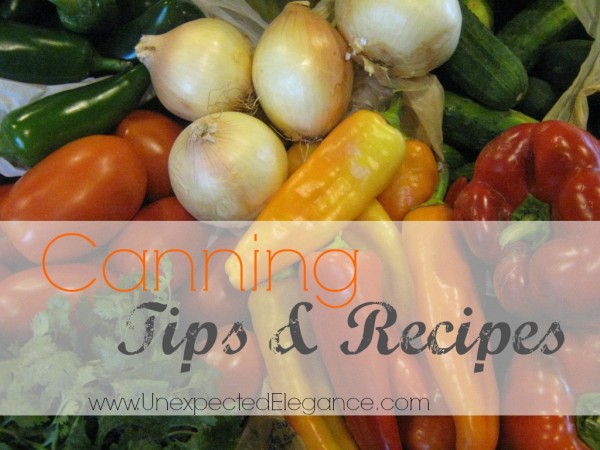 So here's the scoop on our day of canning…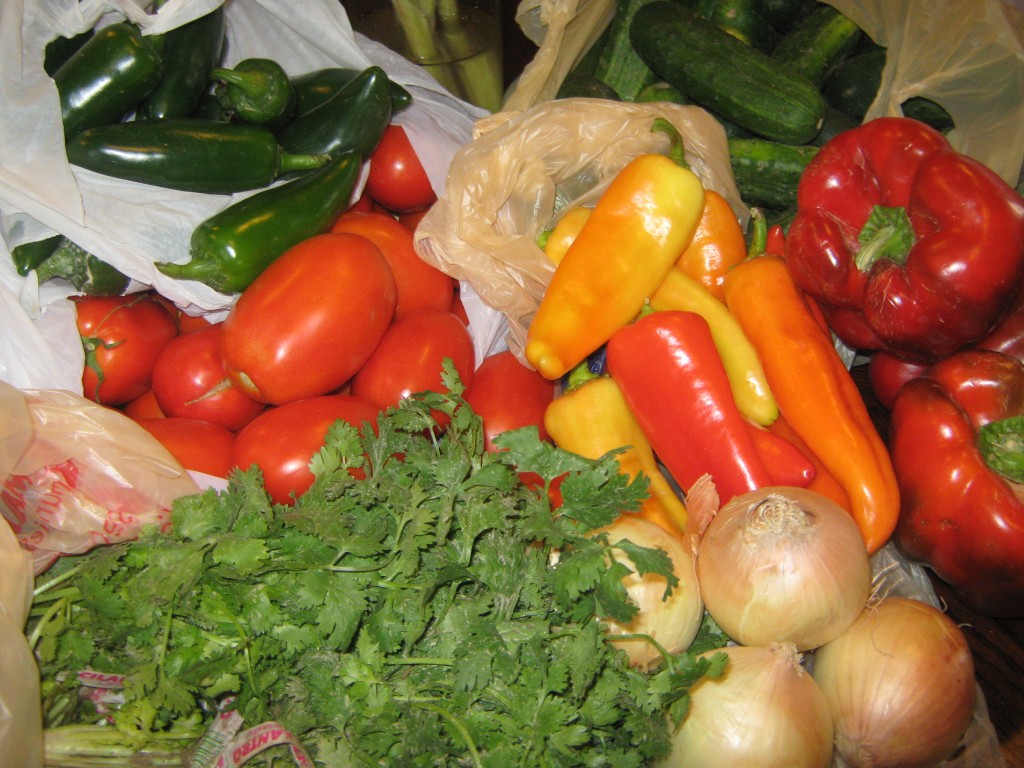 LOTS and LOTS of produce!!  (tomatoes, onions, cucumbers, jalapenos, cilantro, and red bell pepper)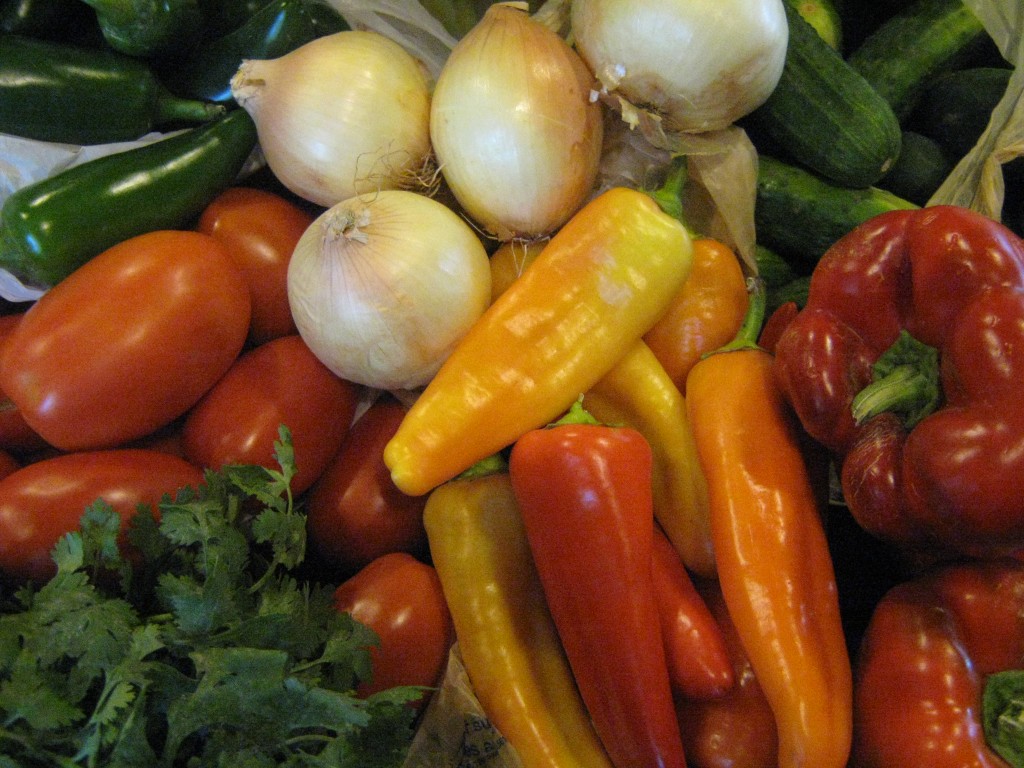 This is all the many jars and lids we used.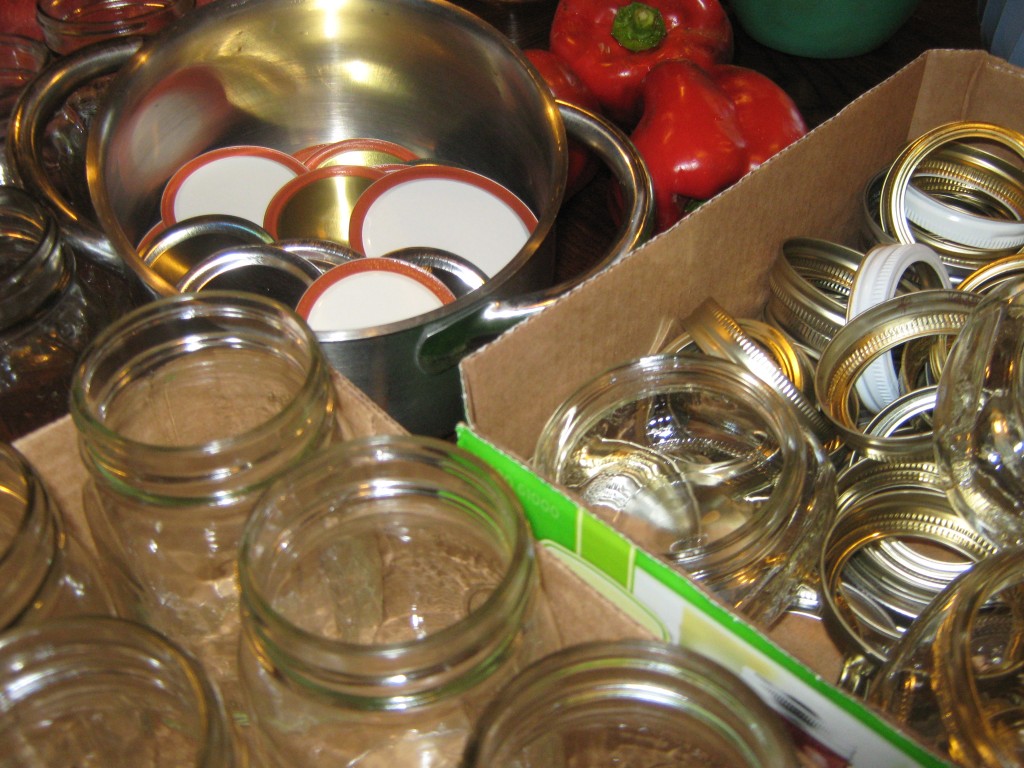 And the very well behaved children that played "quietly" while we worked!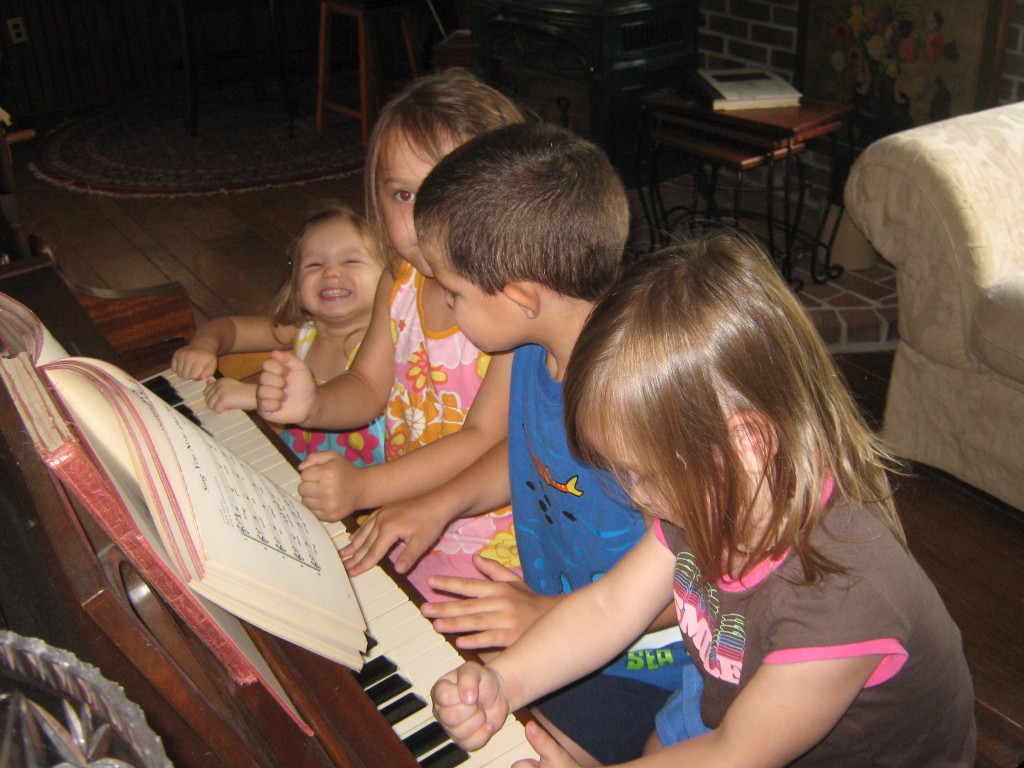 Here's what we did…
Pickles:  We used this recipe for Bread and Butter Pickles
We chopped all the cucumbers in a food processor then put them in ice water until we were ready to cook them.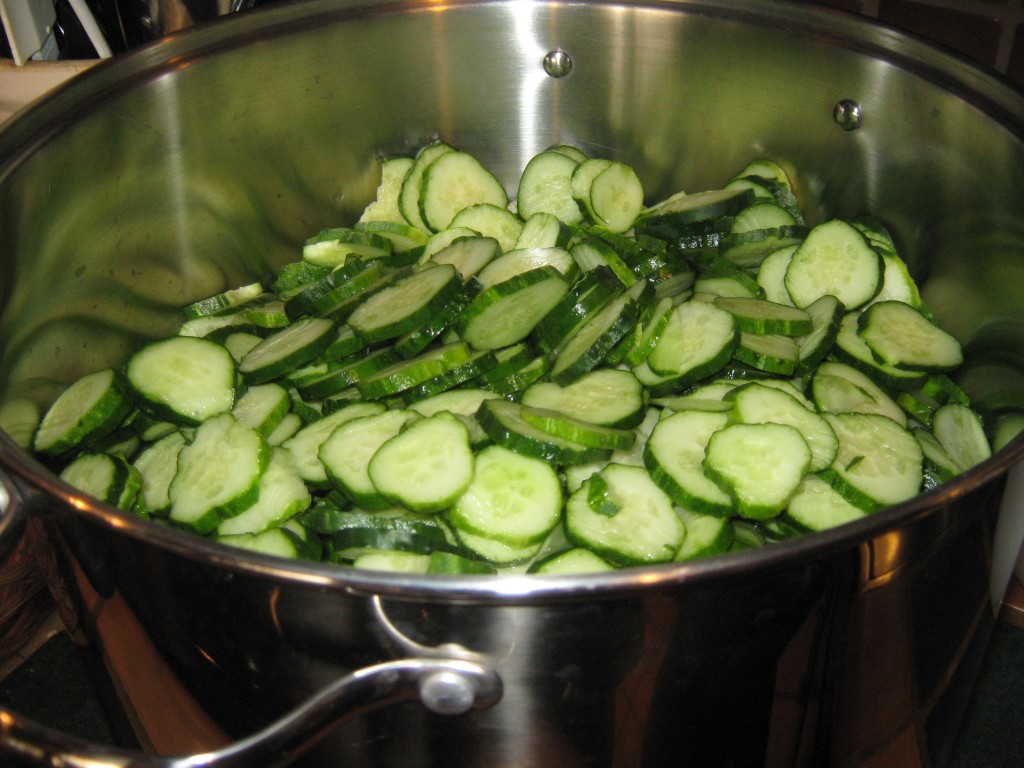 We melted the sugar and vinegar, then added the mustard seeds, ground turmeric, and celery seeds.  We added it to the cucumbers and brought it to a boil.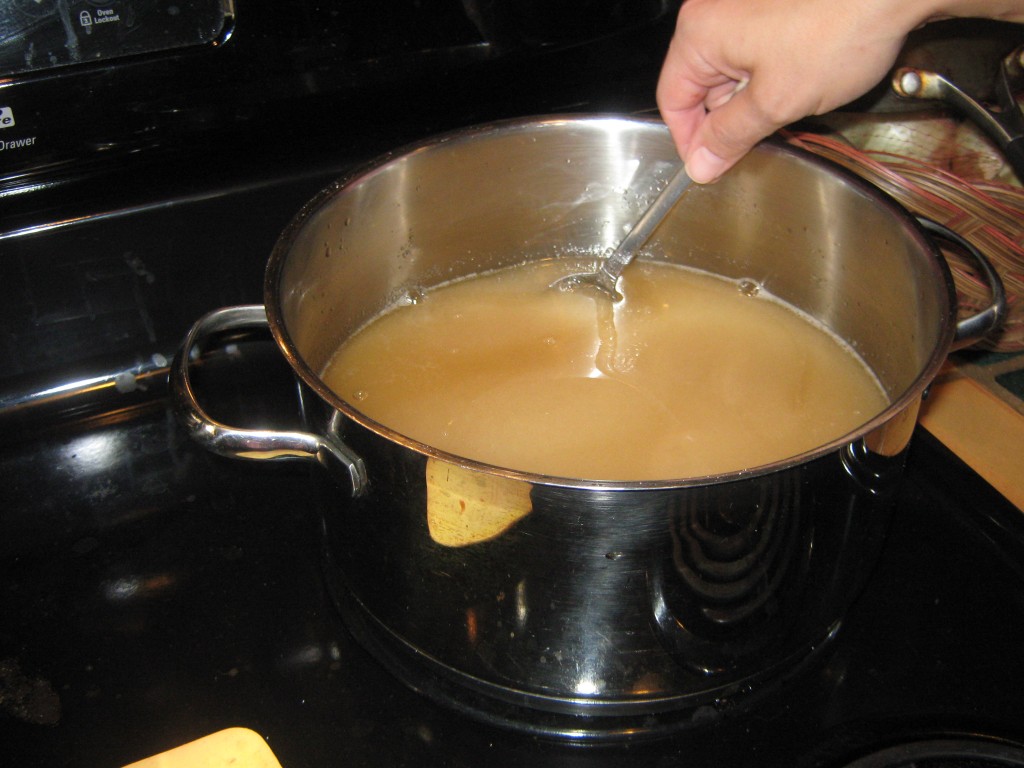 Once your pickles are ready, put them in jars and use a plastic spatula (or something similar) and run it down the sides of the jars.  This will get the air bubbles out and also pack the pickles better.
__________________________________________
Salsa:
70 med. Roma tomatoes
6 cups chopped onions
14 large jalapeño peppers chopped
4 garlic cloves
2  Tbs. salt
1/4 cup cumin
1 Bunch fresh cilantro
(You can add more salt or cumin as you taste it.)
Our ingredients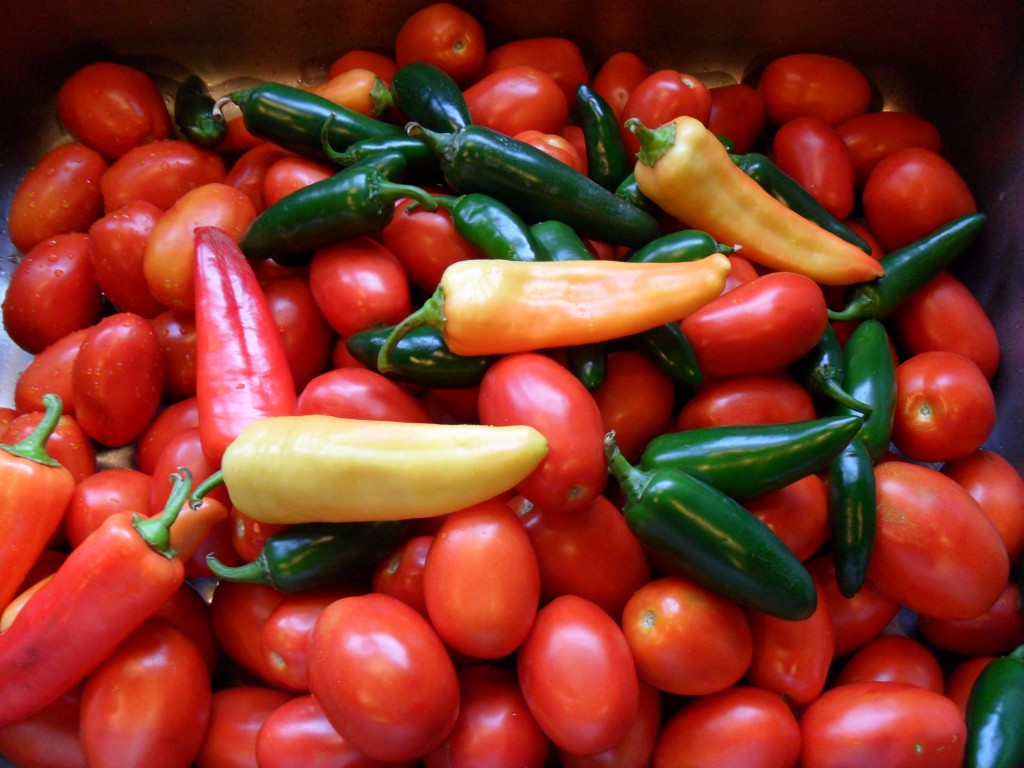 First you need to take the skin off the tomatoes.  The easiest way to get the skin off is to boil them until the skin splits then put them in ice water immediately.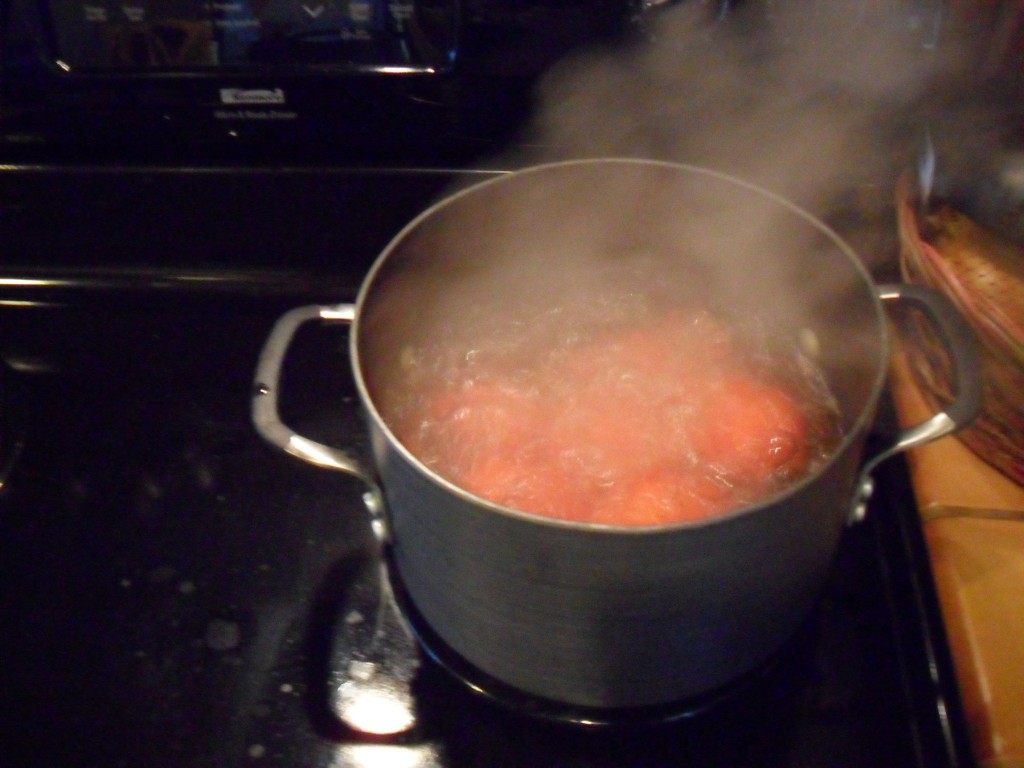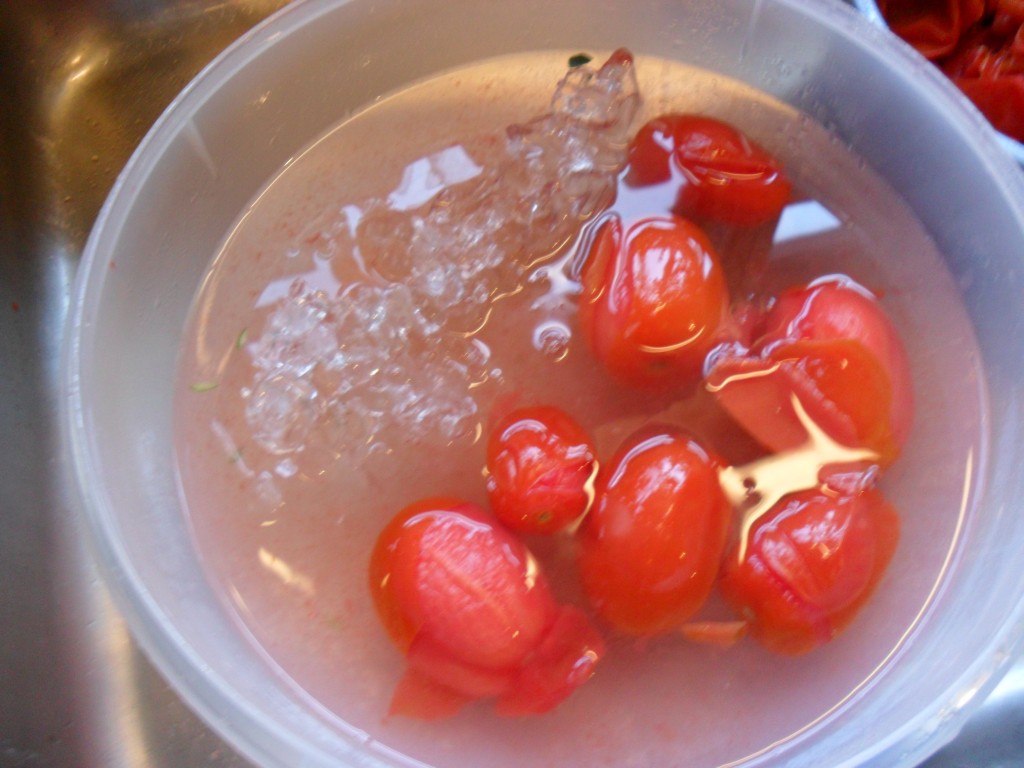 I like my salsa texture fine, so I put all the ingredients into a food processors first.  If you like it a little chunkier,  just chop the ingredients.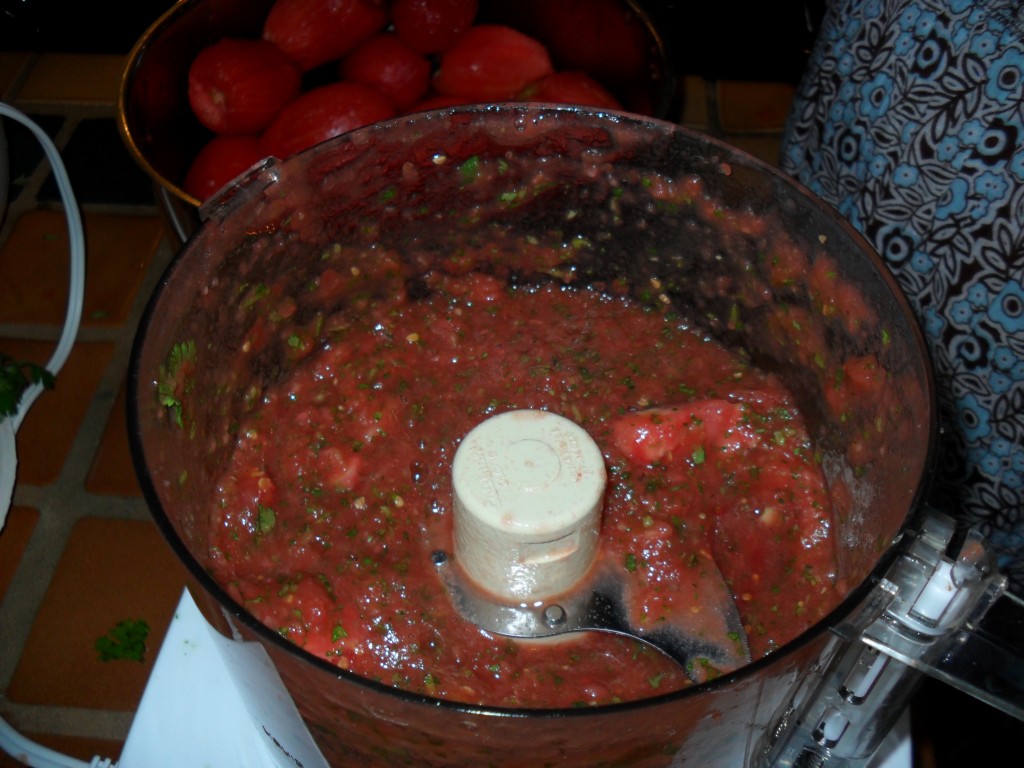 Then cook it down so most of the water evaporates and put it in the jars.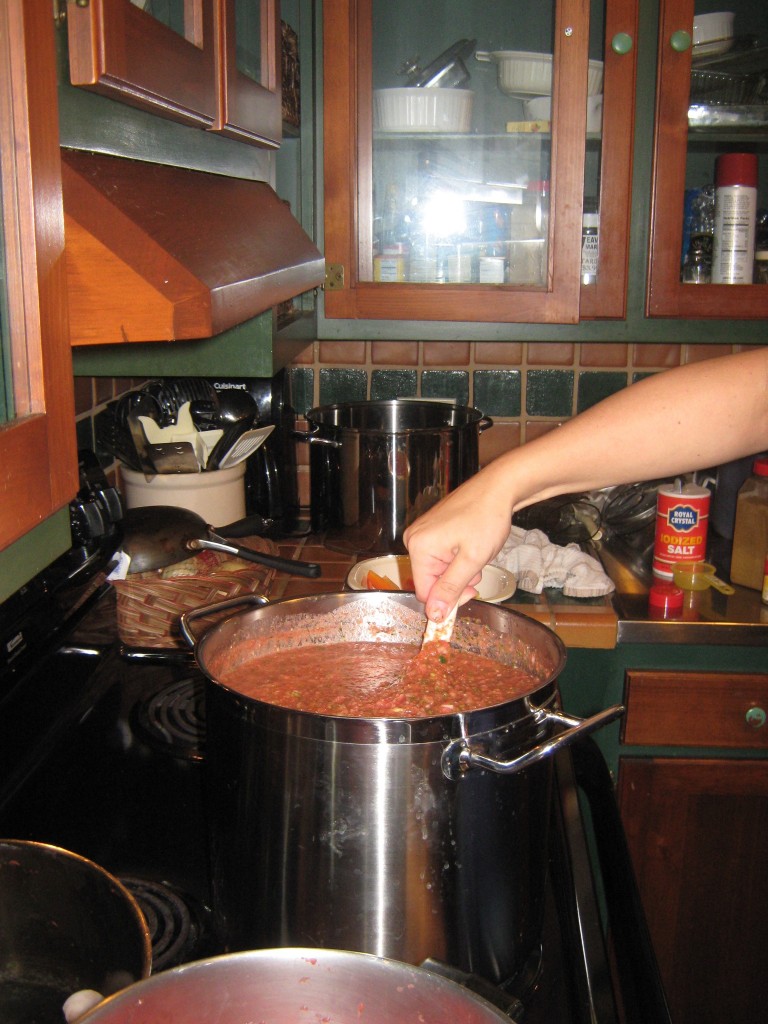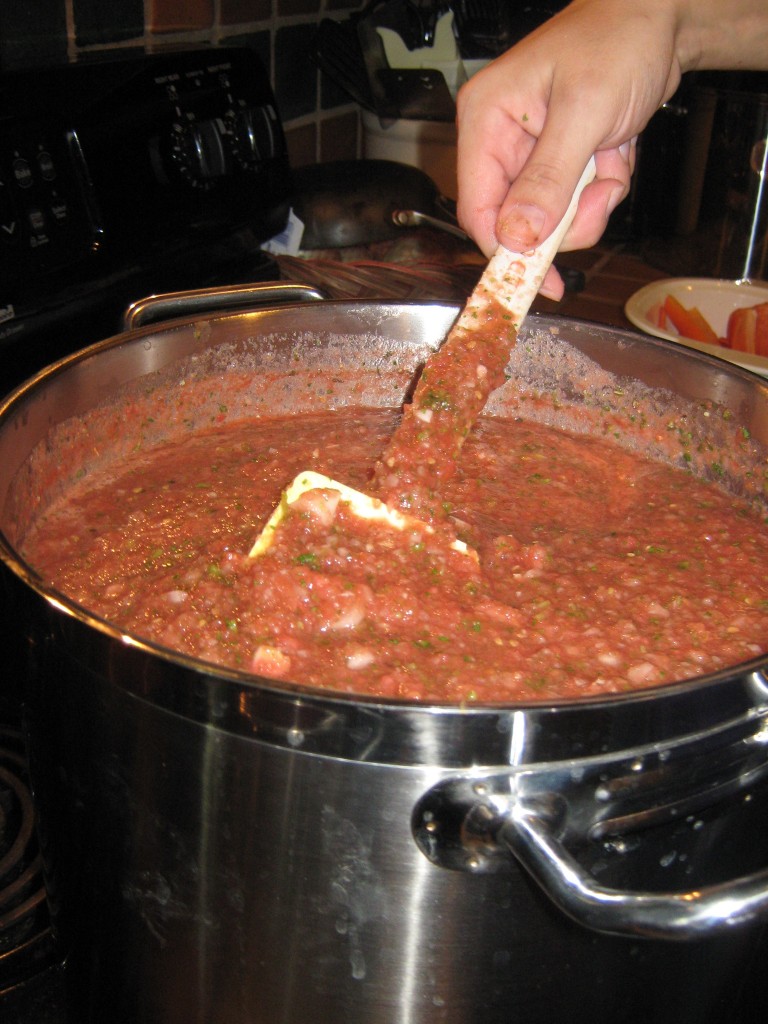 ___________________________________________________________
Red Pepper Relish:  You can find the recipe HERE.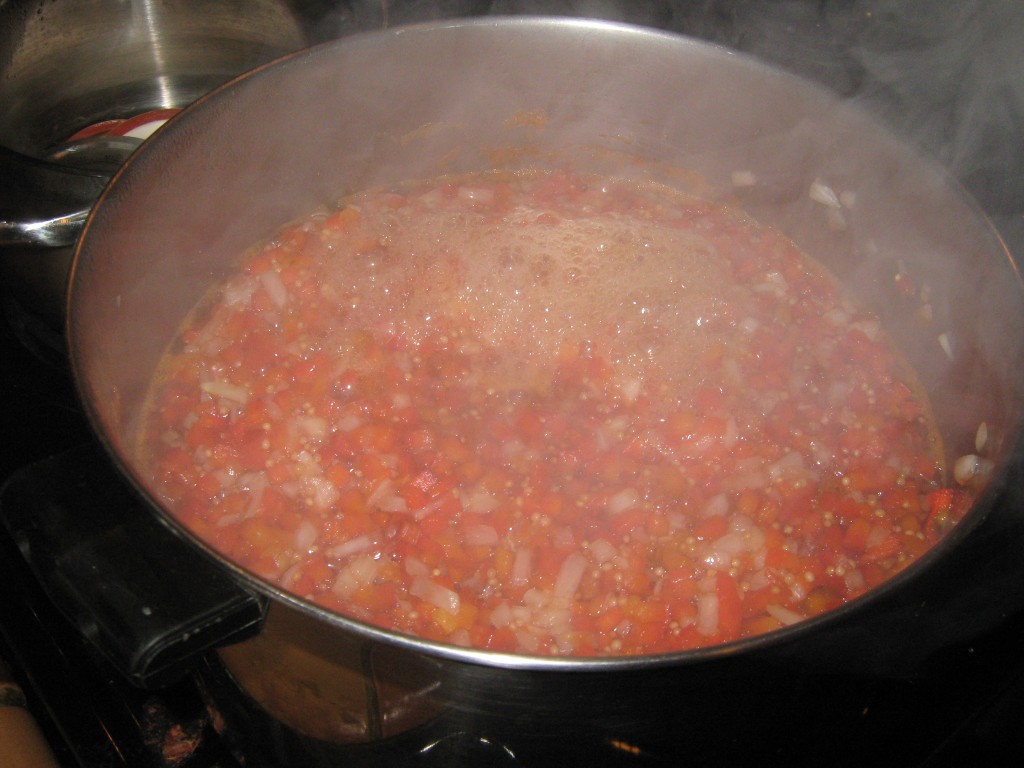 This is a sweet relish.  I make it every year to give as Christmas gifts and have requests for it.  It tastes great over cream cheese with crackers…YUM!
I hope you have been inspired to give canning a try…it's a lot easier than you think! 😉