If you follow me on Instagram, then you know I'm in the process of remodeling my kitchen. It is hard for me to make a decision on this project because of a lot of different factors.  So, I thought I would share with you the process from the beginning!
(Also, if you aren't already following me on Instagram you can follow along daily with the kitchen progress…HERE.)
So here is what my kitchen "sort-of" looks like currently (these were taken a few years ago)…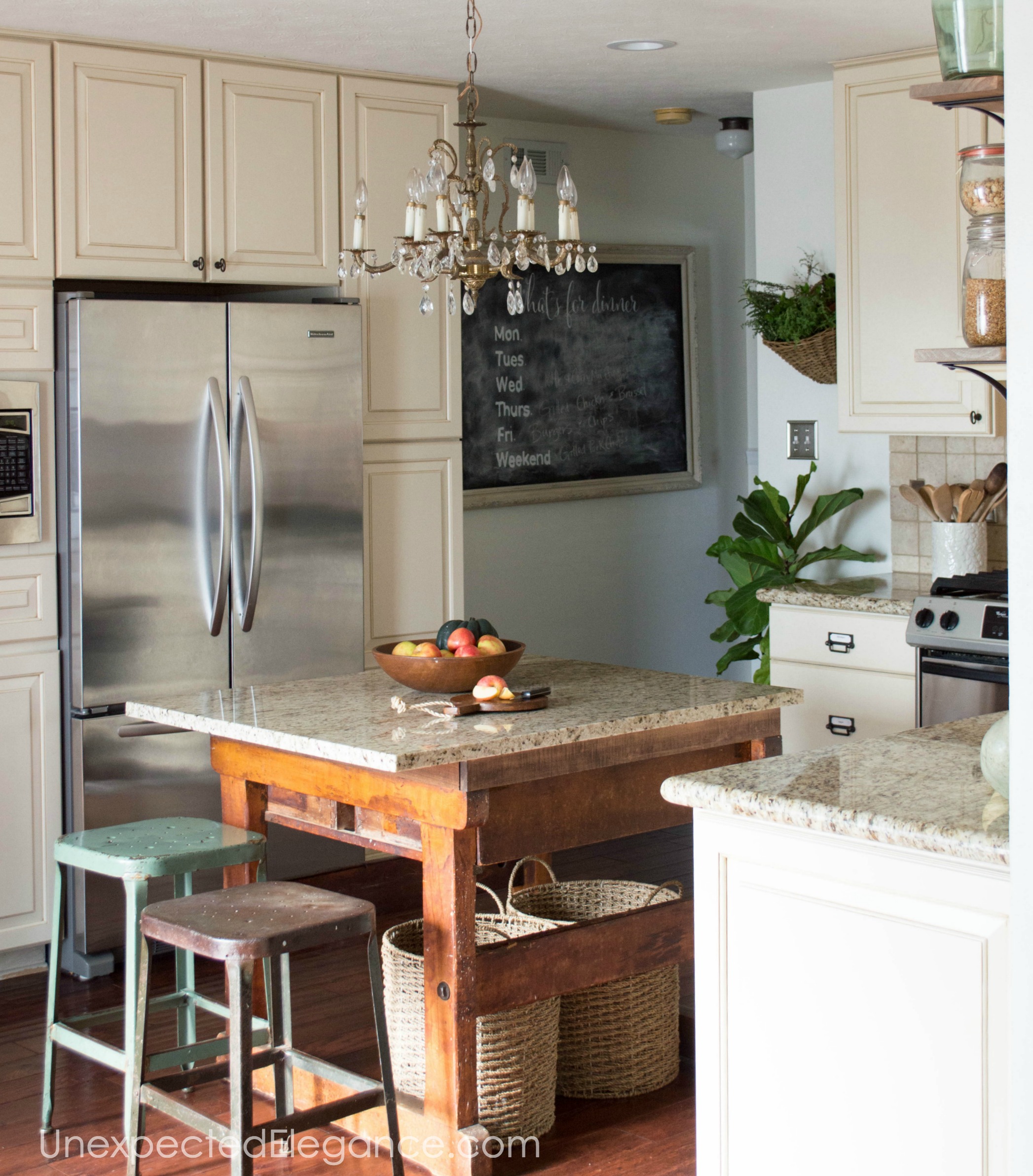 The light over the island is different now and the eat-in area has a bench, but other than that it's all the same!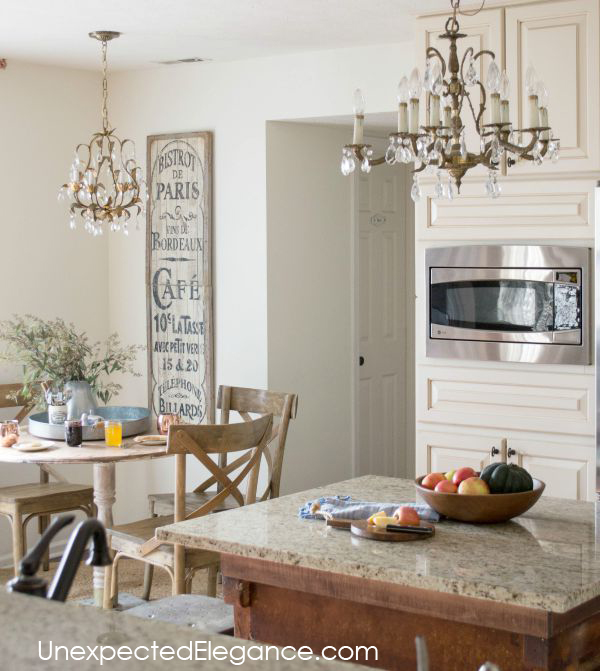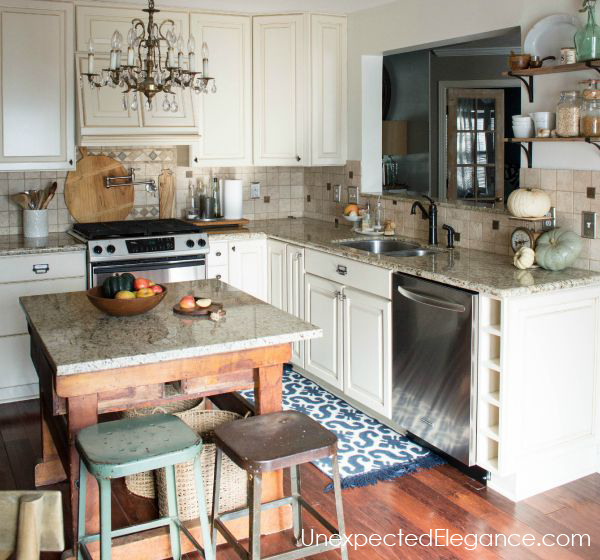 Here are some of the inspiration photos that I'm starting with…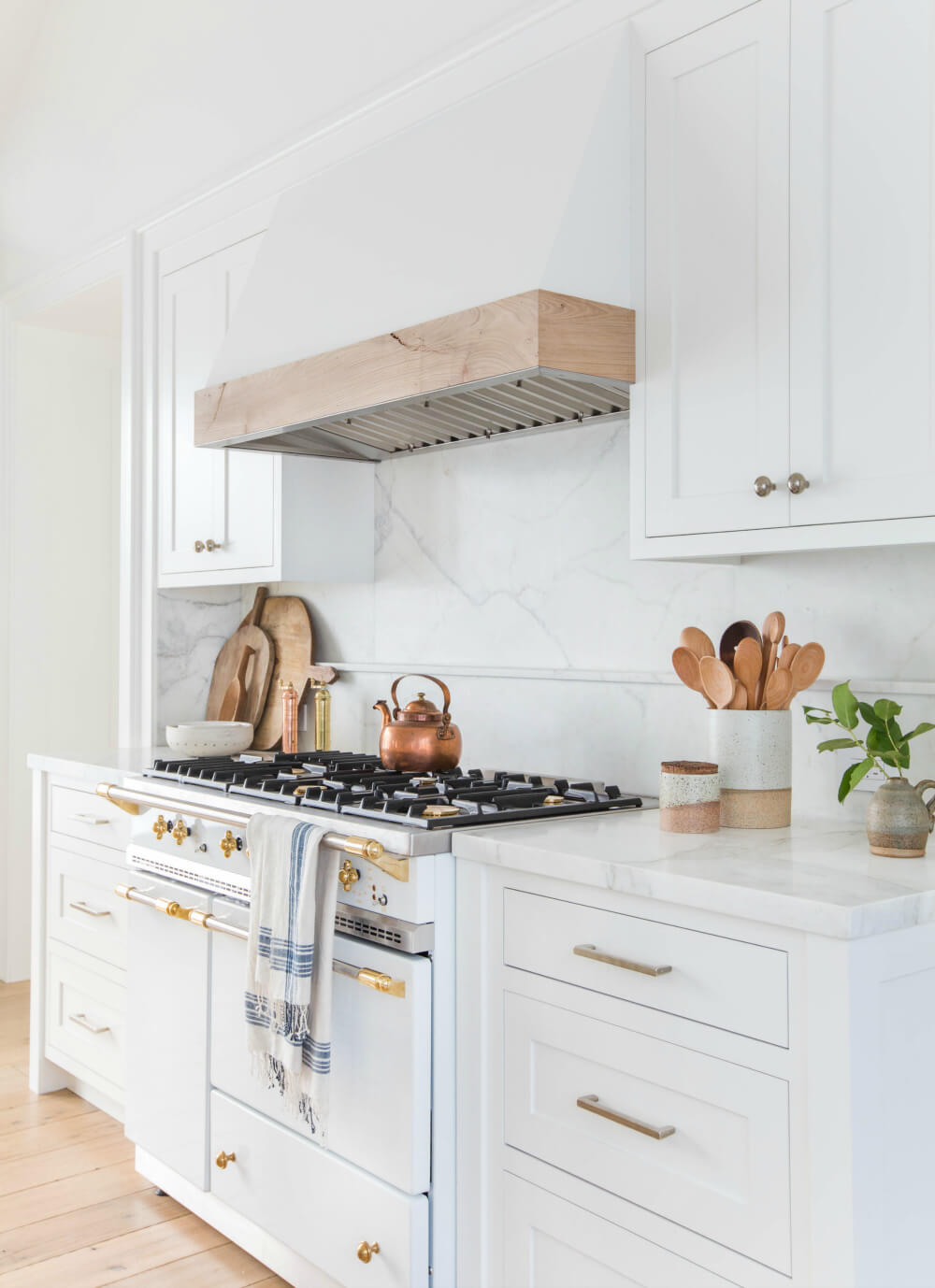 via:  Amber Interiors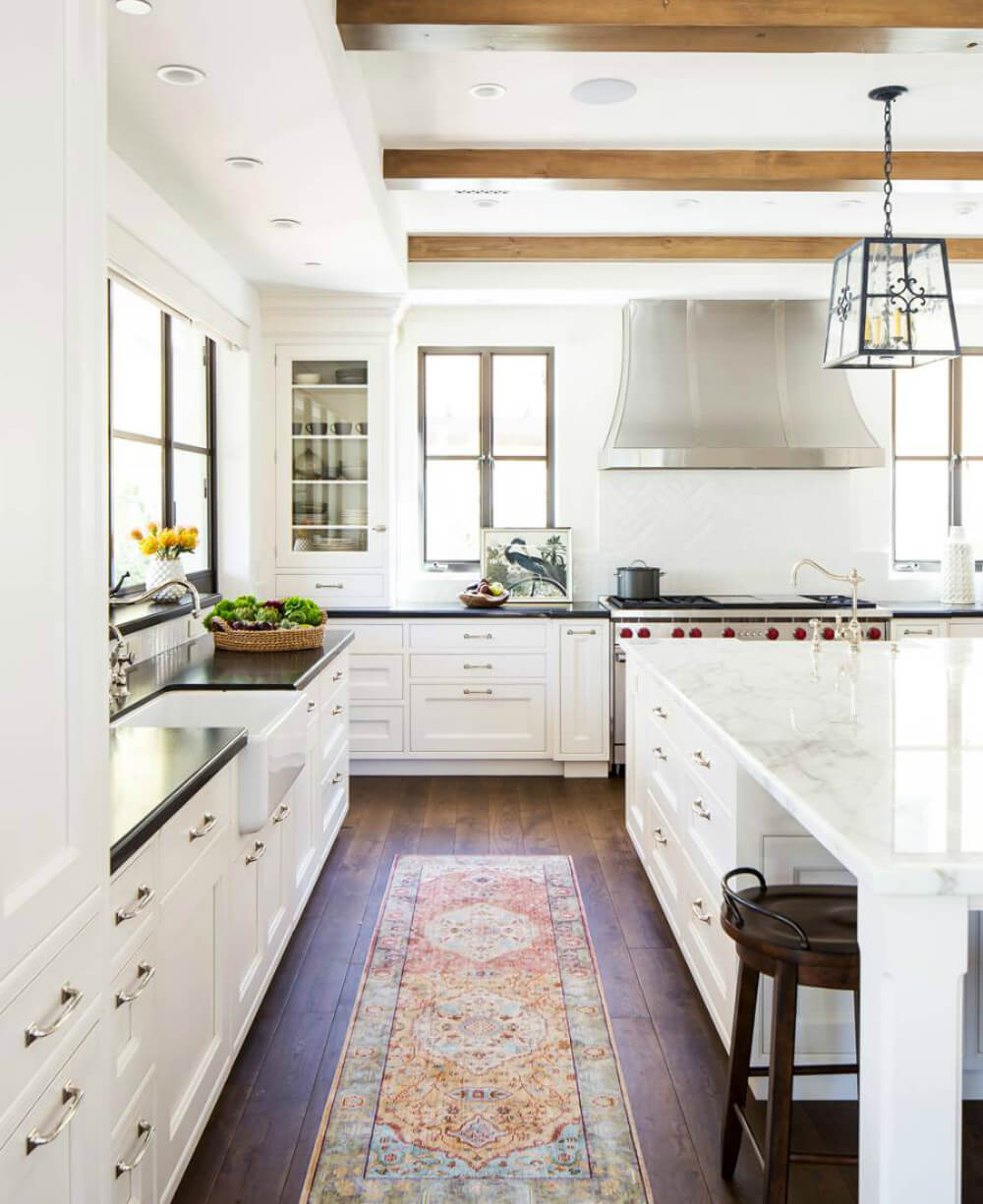 via:  My Domaine  📷 by: Ryan Garvin
My kitchen is smaller so I'm going to stick to a lighter color cabinet, but I want to incorporate some wood tones to bring in some warmth.
Here is my list of things that will absolutely change:
Cabinets will get a fresh coat of paint
Replace both faucets (sink and pot filler)
Install a new range
Replace the range hood
Replace the chandelier with a recessed light over the eat-in table
New tile backsplash
Her is my wish list for the things I'm HOPING to change:
Replace all the cabinet doors with a Shaker style
Change out the countertops to something lighter
Replace the sink with a single basin
Convert the built-in microwave to a cabinet with doors
Add a set of cabinets to both sides of the patio doors
We plan to live in this house until our girls graduate from high school, which is at least another 7 years.  Knowing that, and the fact that this is the last shot I'm going to get at making this kitchen what I want…I'm having trouble pulling the trigger on some of the design choices.
If you want to get a better idea of what the room looks like and see my thought process, you can check out this video ↓:
Next week I'll share my design board with you!