I have been busy working on a few projects today! My parents are visiting for Texas, and that allows me a little more flexibility. For one they watch the girls and two they are great at helping me with my wonderful "ideas". (They don't always get them but are supportive)
Here's ONE of the projects I finished. I made a hanging light from a basket and an old light fixture. I know you have probably seen this done many ways, but here's my version…
I found an old light and basket at Goodwill (you can all say it, "Of Course!")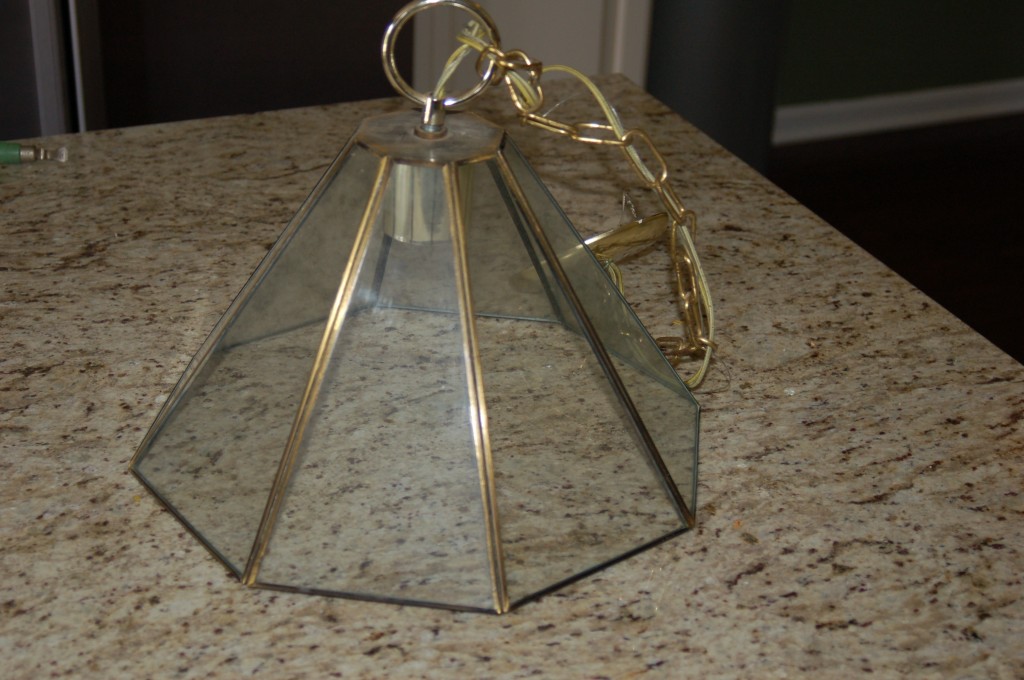 [The jalapenos are from our friends CSA, didn't realize they were in the picture?]
I took the light completely apart.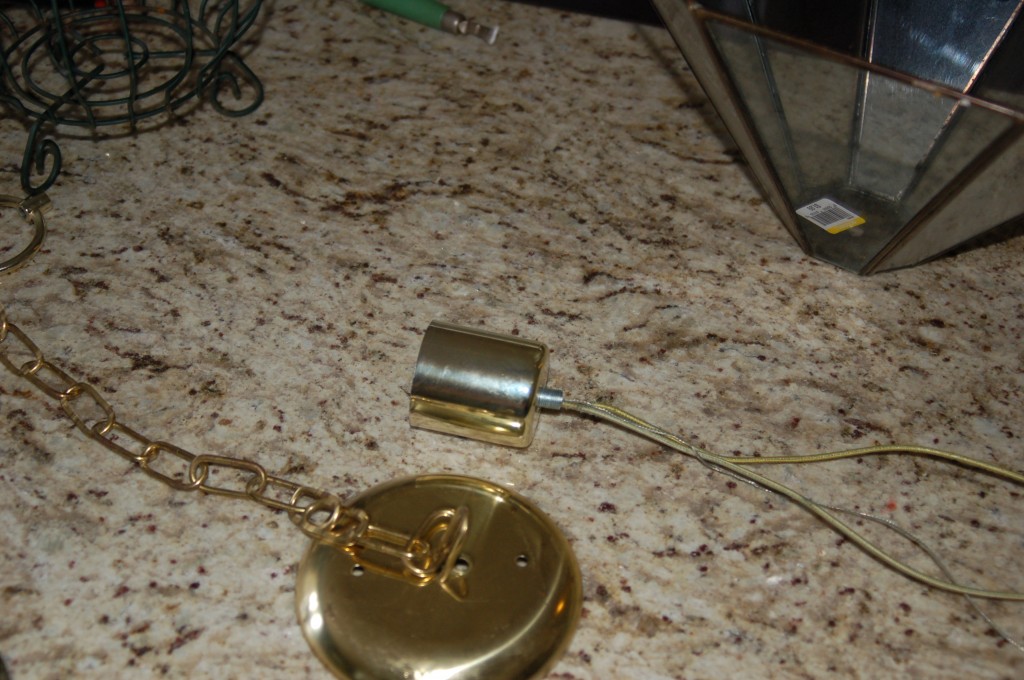 And used a pair of side cutters to take the legs off the basket.  The metal on the basket is very thick, so I had to bend the metal up and down to "break" the legs off.  This resulted in the bottom of the basket breaking off.  Never fear, Gorilla Glue is here!  (a little cheesy, I know)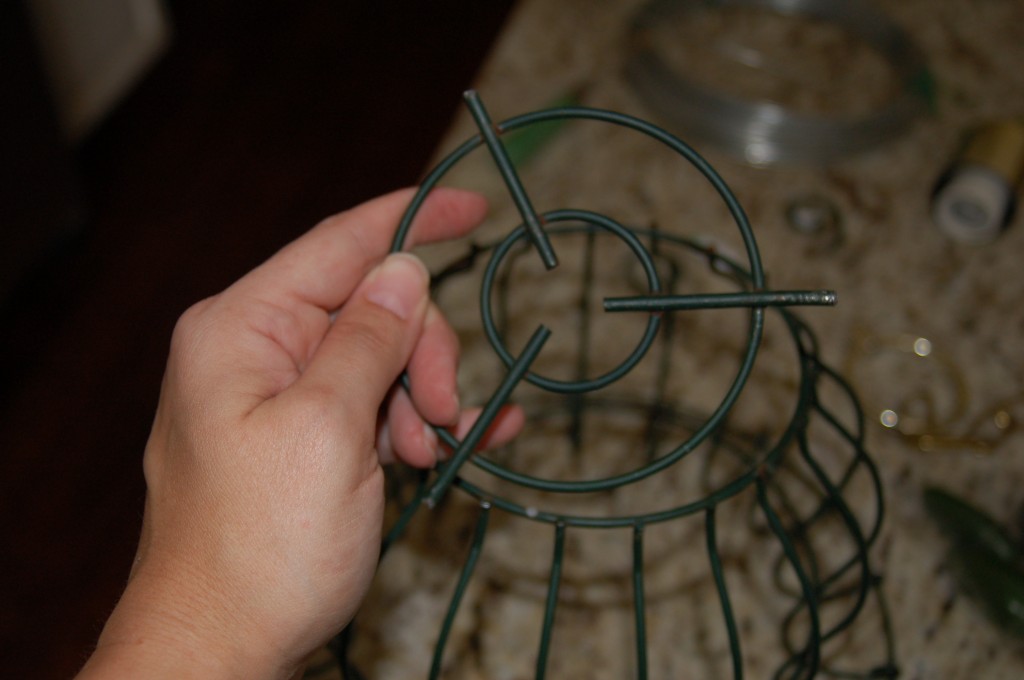 So, I glued the bottom back and spray painted everything.  This took several coats.
Then I ran the wires through the bottom of the basket and used a nut, that came with the old fixture, to secure the wiring.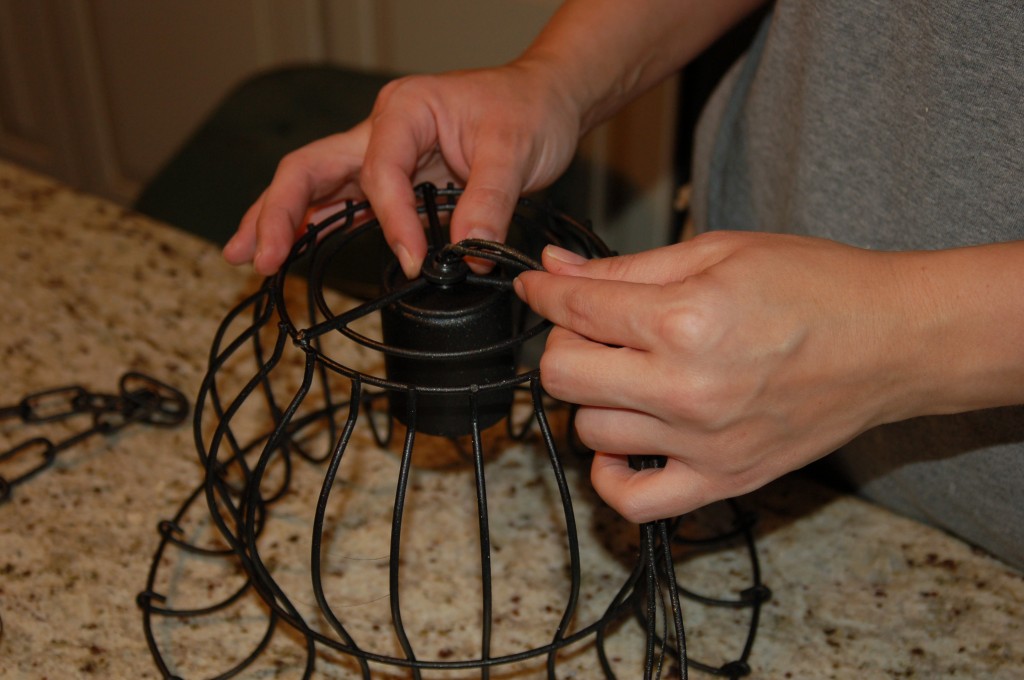 I also attached the chain loop and ran the wires up through the chain.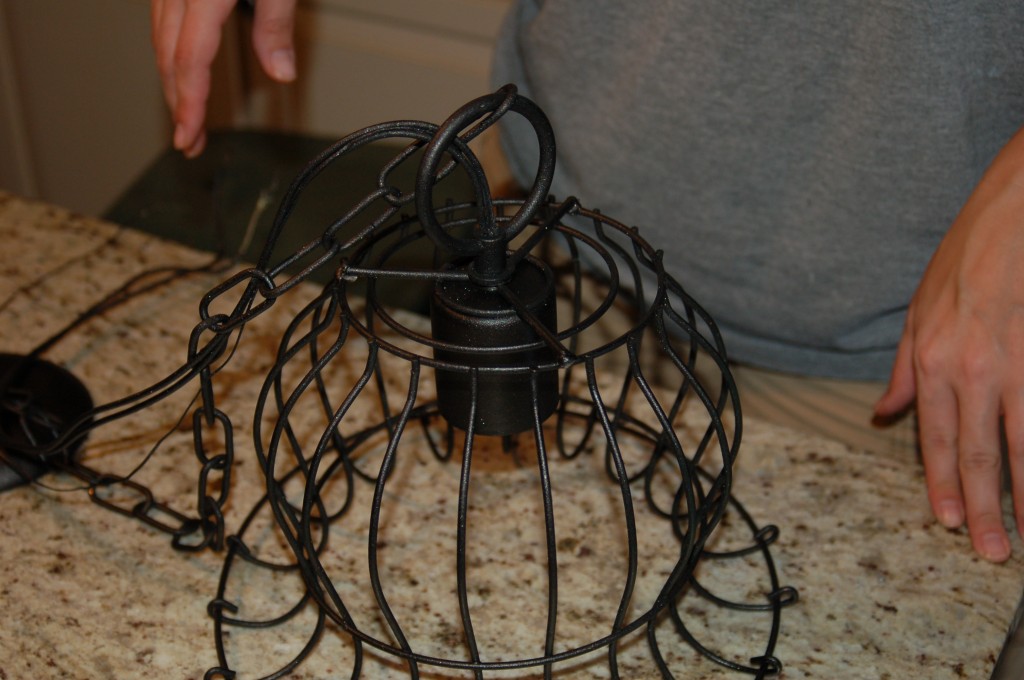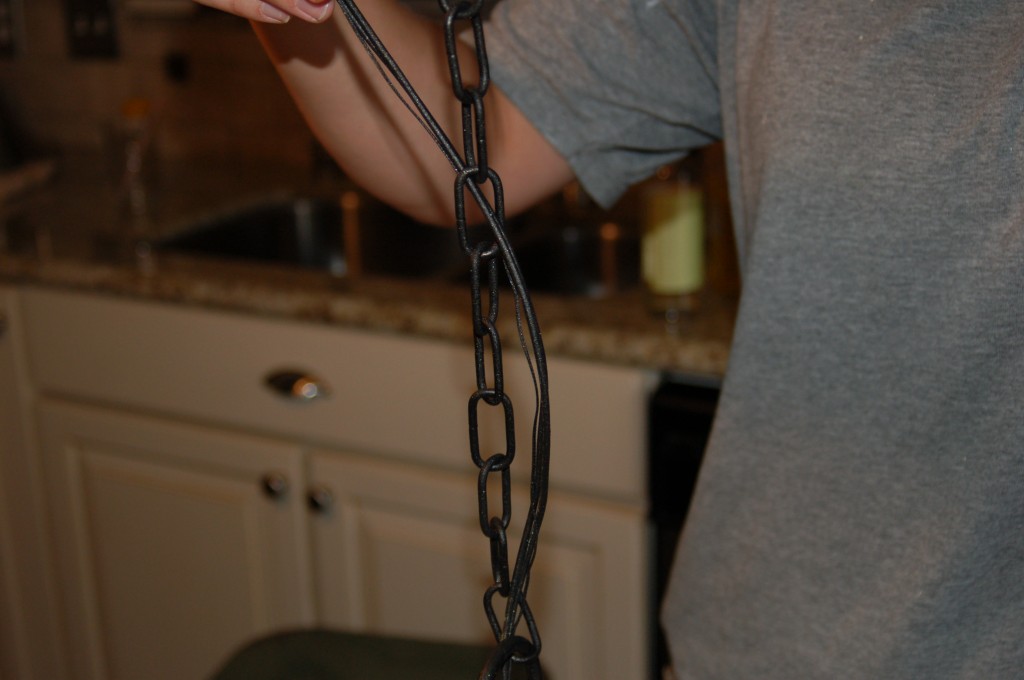 Finally, I hung the light in the kitchen, to make sure it worked!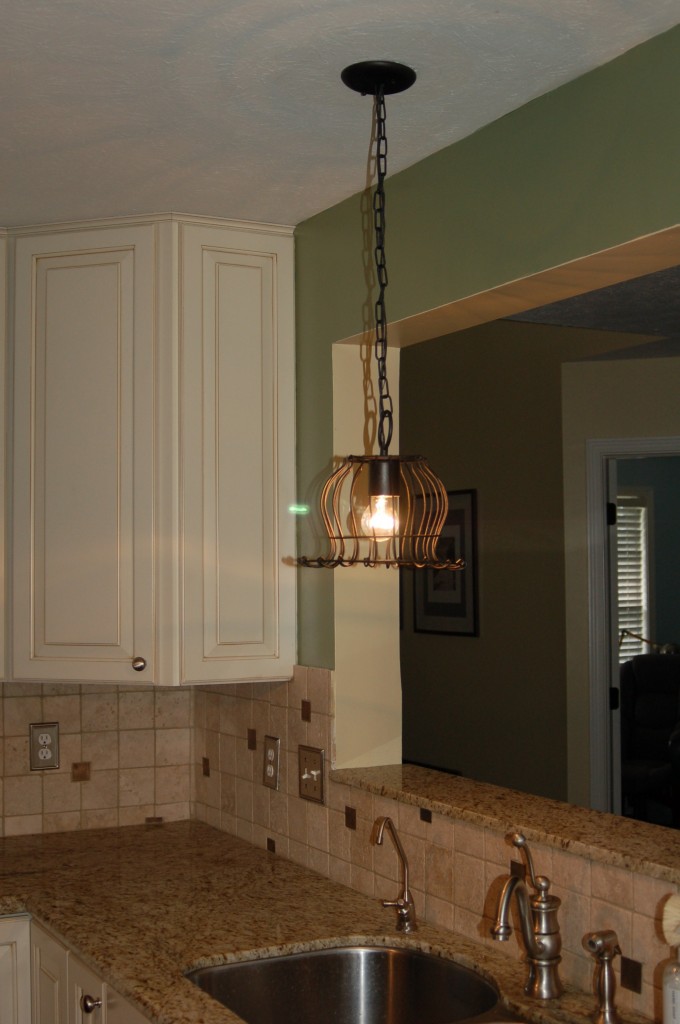 What do you think?  This will probably not be staying at my house, but I will let you know where it ends up.  It will either be going to a friend or I might use it as a give away!