Well, I am on a mission to use every last inch of that crate!  If you haven't seen what I have done so far, here's the link.
Here is a REALLY easy table.  It took me about 10 min, literally! I used a side piece from the crate and an old saw horse, I had.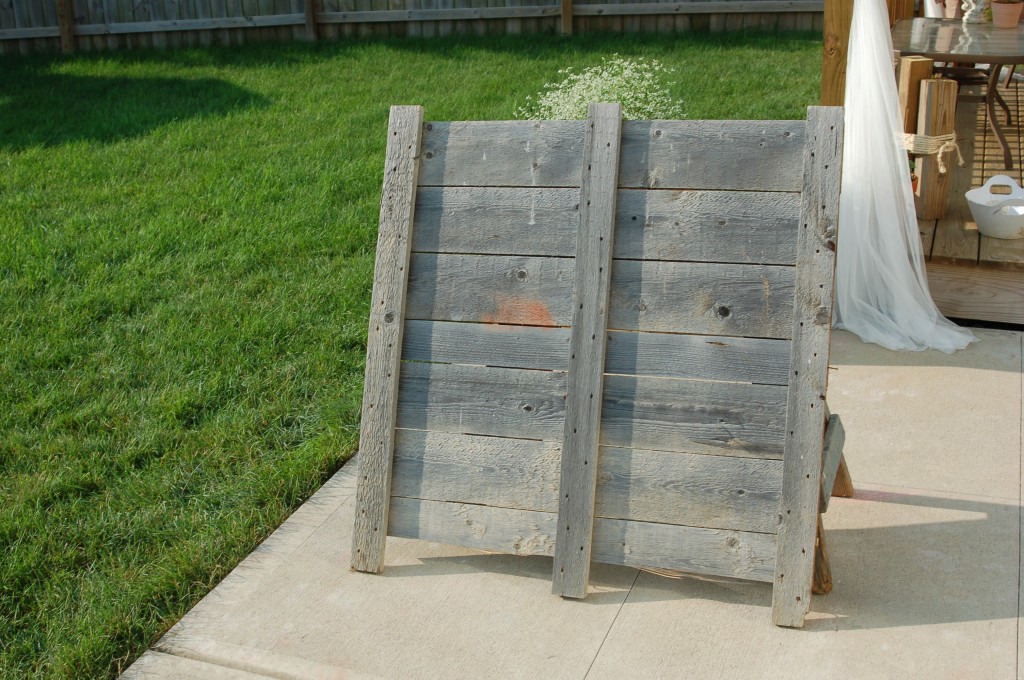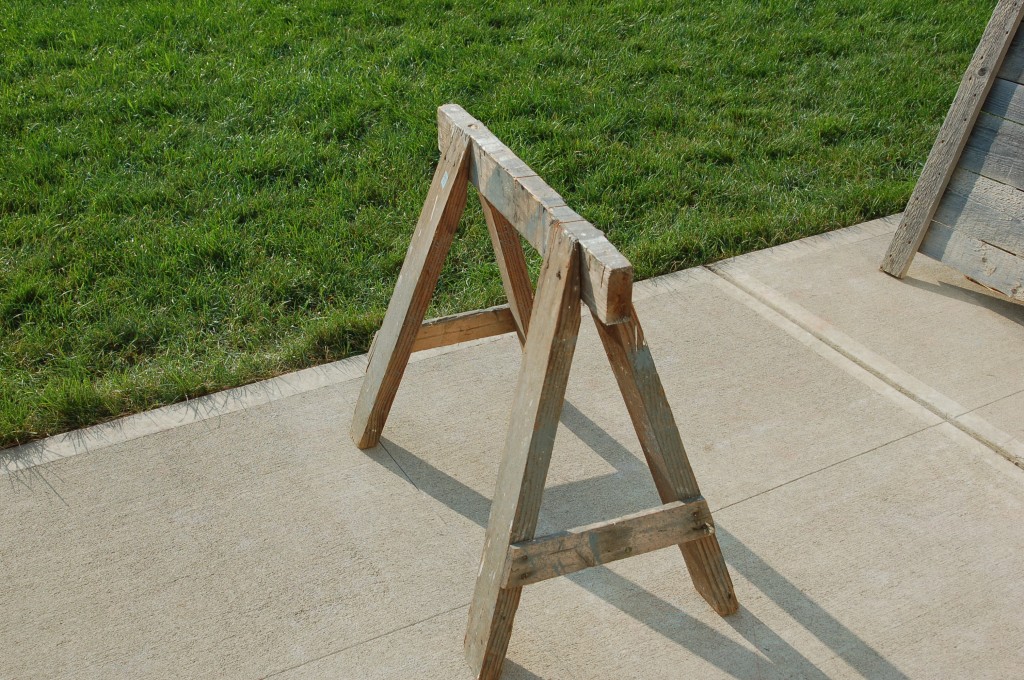 I cut the side piece to the dimensions I wanted  and attached it to the saw horse with some decking screws.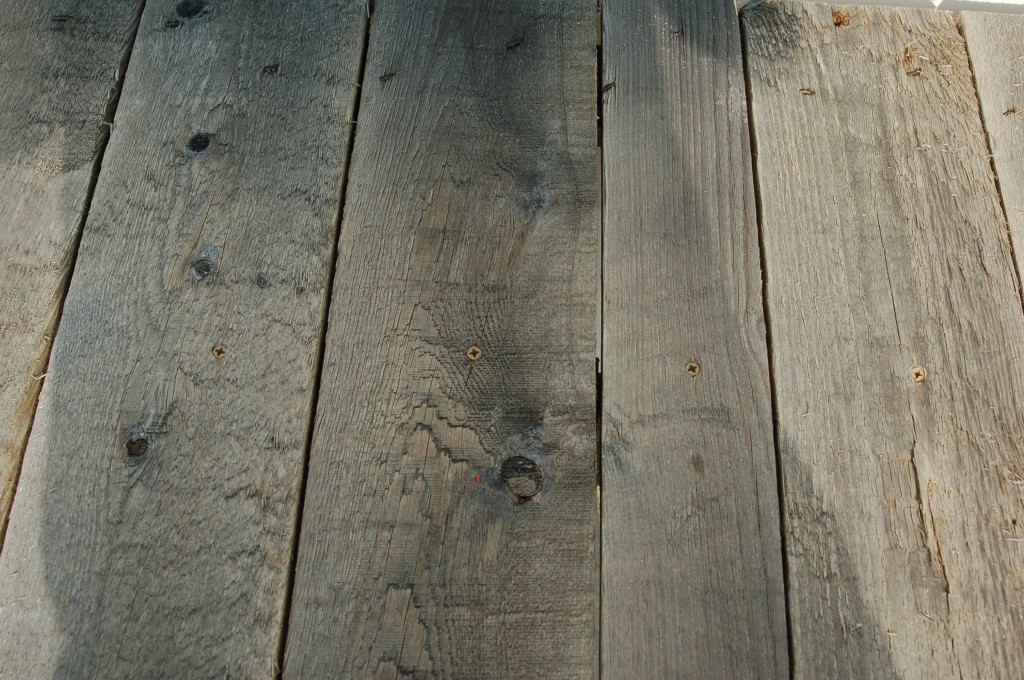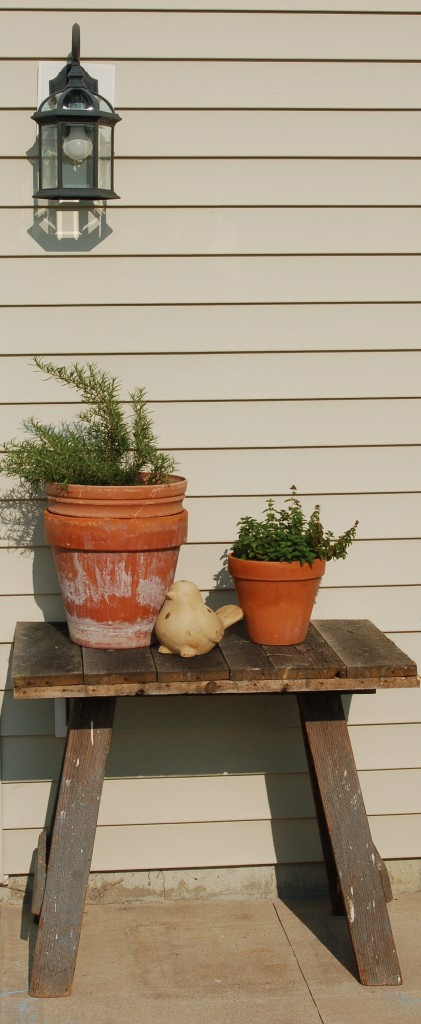 If your top is larger, you will have to add some supports.  Just get some small "L" brackets and attach them to the saw horse and table top.
I wanted to remind everyone that tomorrow will be our second week for the Menu Swap.  I dropped the ball last week, but the link will be up tomorrow…PROMISE!