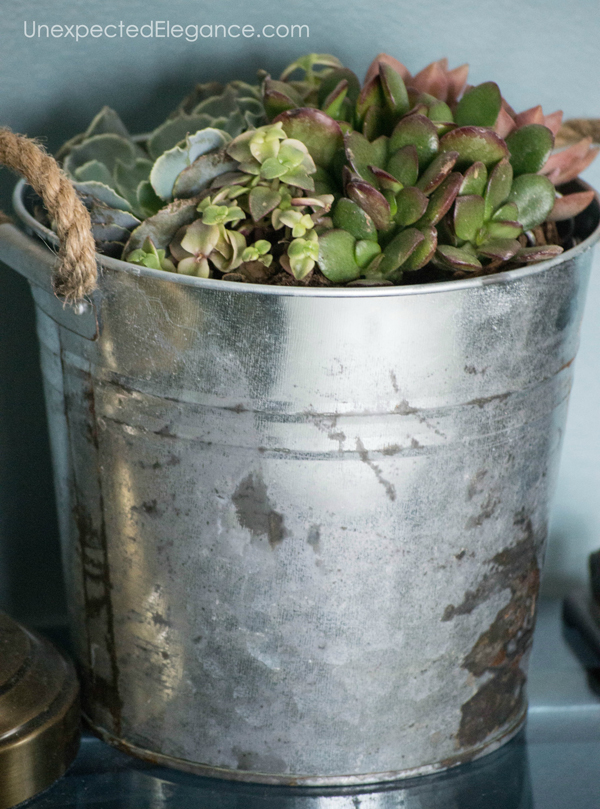 I have a "thing" for metal.  I don't know what it is but I just love how it brings in an industrial feel to any space.  I especially love a good aged and weathered piece.  What about you?  Is metal your "thing"?
There are a few ways to age a new piece of metal.   I have found the easiest way (that works most of the time) is just to put the piece into the dishwasher.  Yep, it's that easy!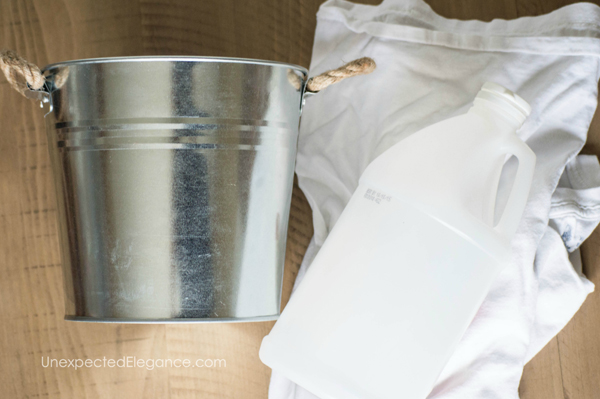 But if the piece is too big or you can't put it in the dishwasher, there is another super simple solution.  VINEGAR.
Here's what you need for aged metal using vinegar:  metal, vinegar, scrap of cotton cloth (I used an old t-shirt)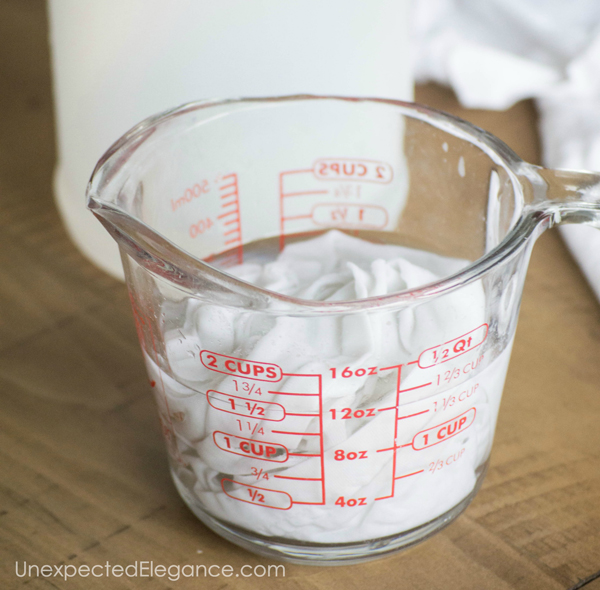 I got an inexpensive bucket from the Dollar Spot at Target for this project.  Then I cut the t-shirt to fit around the outside of the bucket.  I added the cloth and vinegar into a measuring cup, so that the fabric was completely soaked in the vinegar.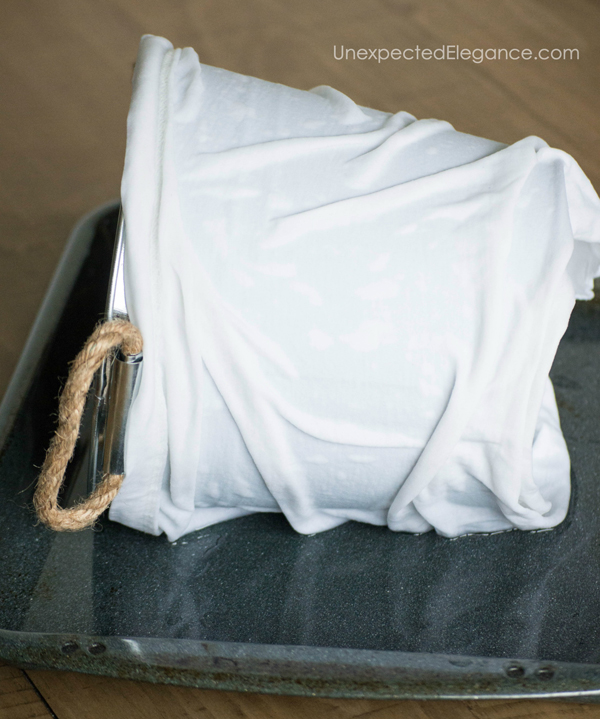 Then I wrapped the bucket in the vinegar soaked cloth.  I let the bucket age for a few hours.   You want to make sure and not leave the vinegar on the metal too long or it could start to rust…you can see some of the rust in the pictures below.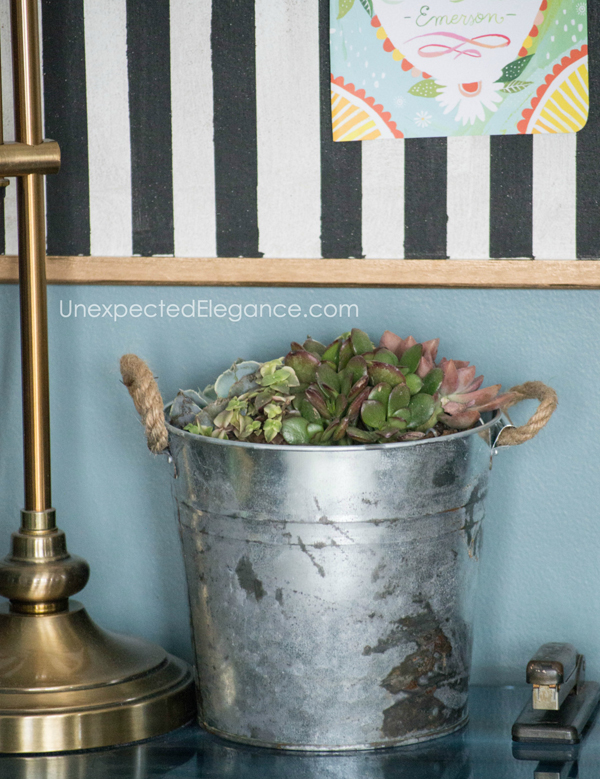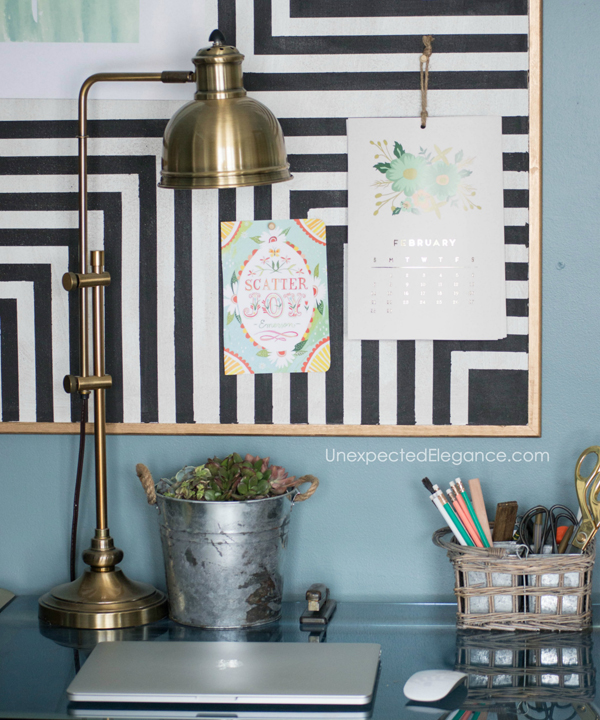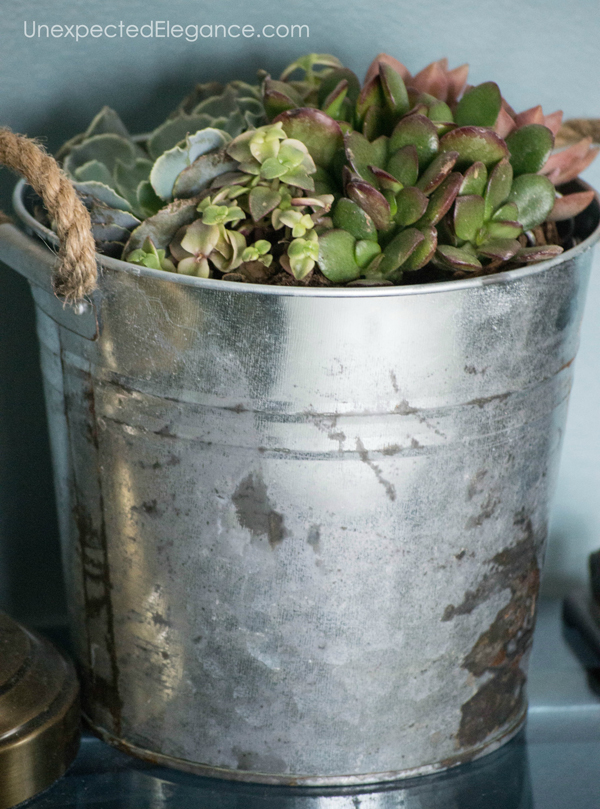 If you love all things metal (like me) you need to check out Laura's book…DIY Rustic Modern Metal Crafts.  It's full of great ideas.  She shares tips for working with metal and 35 creative upcycling DIY projects.