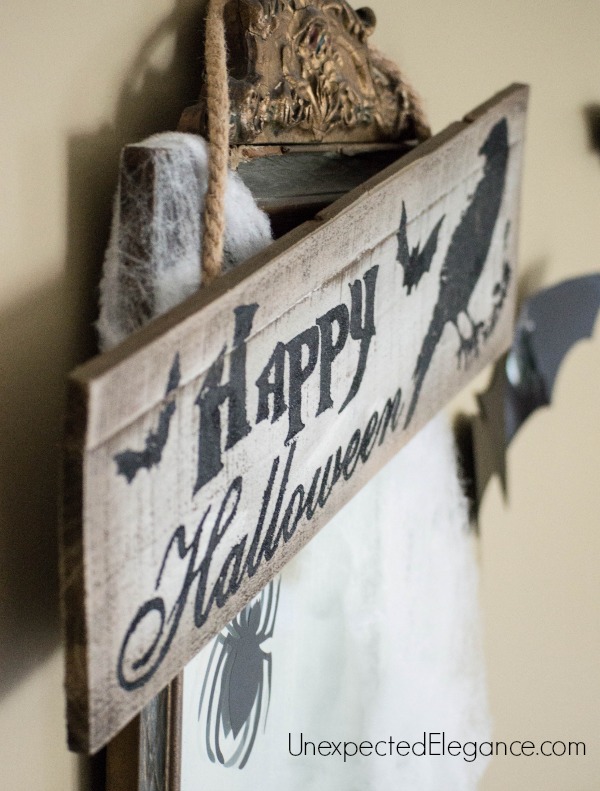 We always talk about the kids for Halloween but my guess is that a few of us are still kids at heart! 😉  We enjoy dressing up and having a party just as much as the kids!  So I thought it would be fun to show you a few things that I do to decorate (geared more toward adults) and some other fun Halloween party ideas.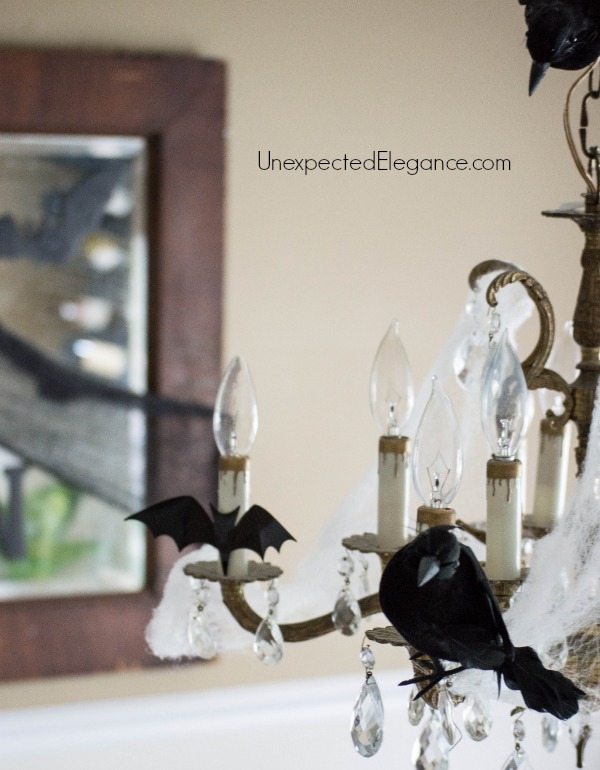 I got all my decor either from the Dollar Tree or Dollar Spot at Target.  Most of the items can be used ever year and are so inexpensive that it's not much of an investment!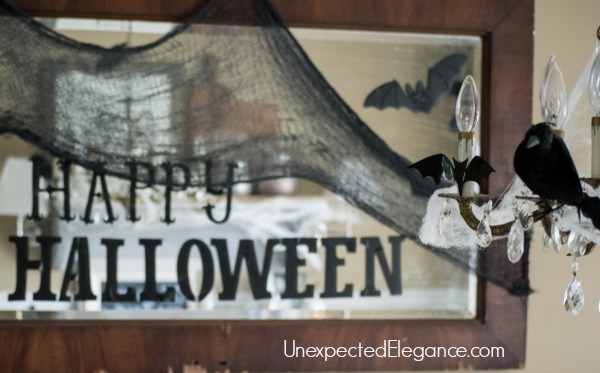 I love a black and white color scheme.   I got all my crows from the dollar store and I think they are a perfect way to add a spooky element to any room for Halloween.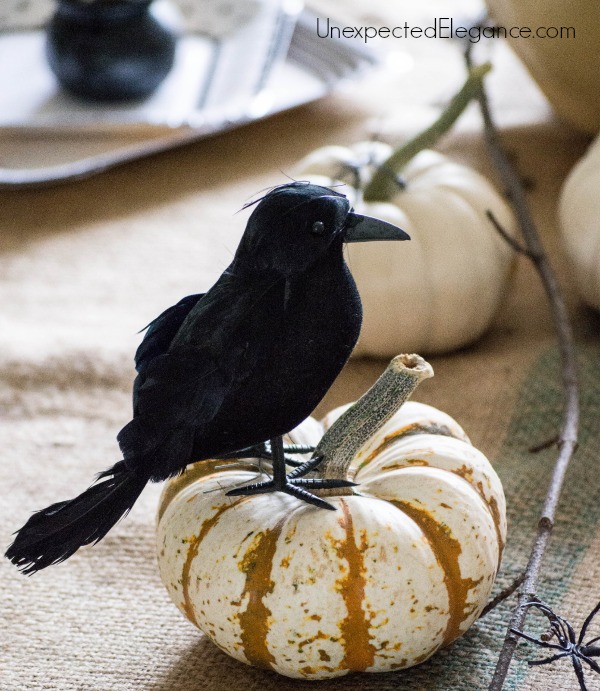 A $1 bag of cobwebs can go a long way!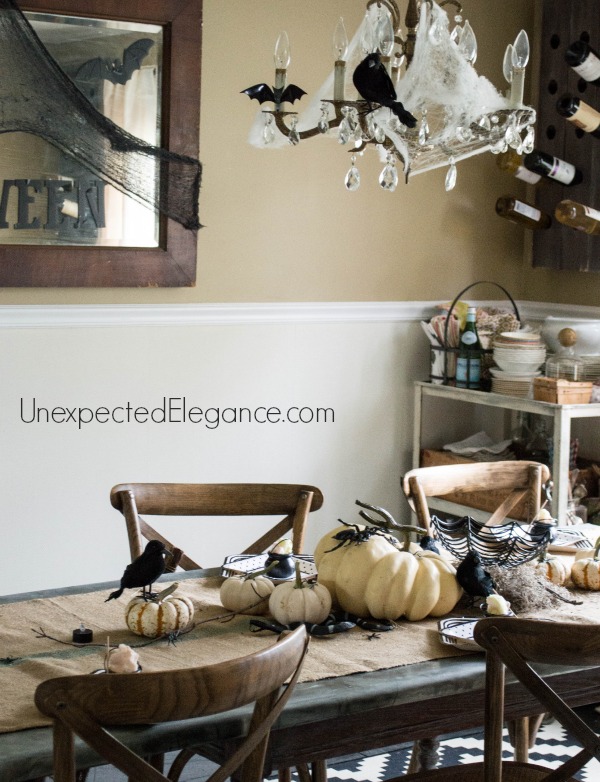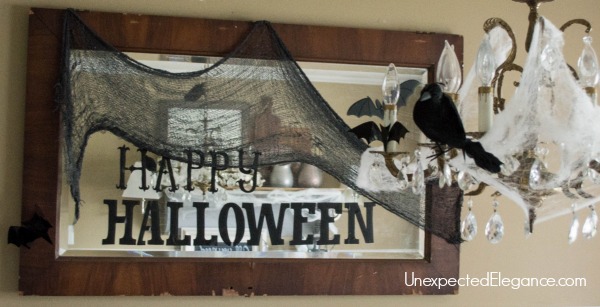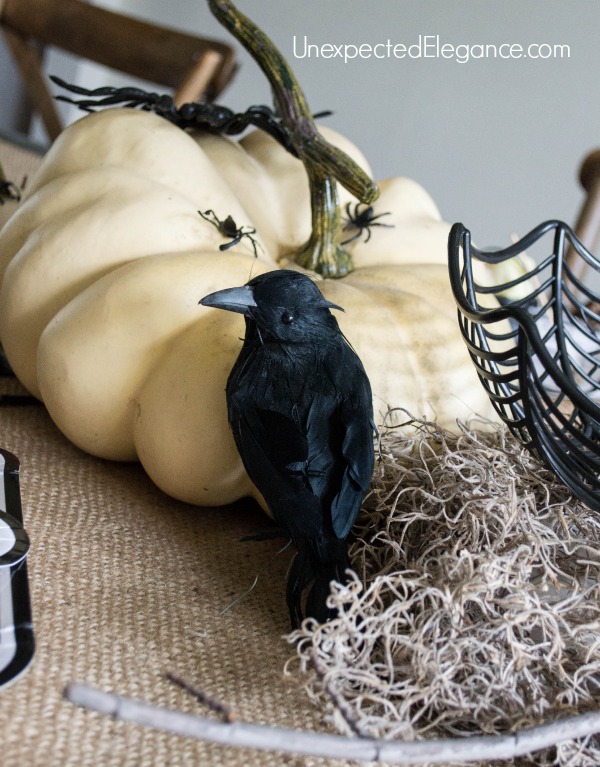 At most dollar stores they sell brown-grassy moss.  Its perfect to put under dishes to add a creep factor.
Tip:  Turn a bowl upside down and cover with moss or cobwebs then put your serving dish on top.
A few rubber snakes and plastic spiders complete the look! 🙂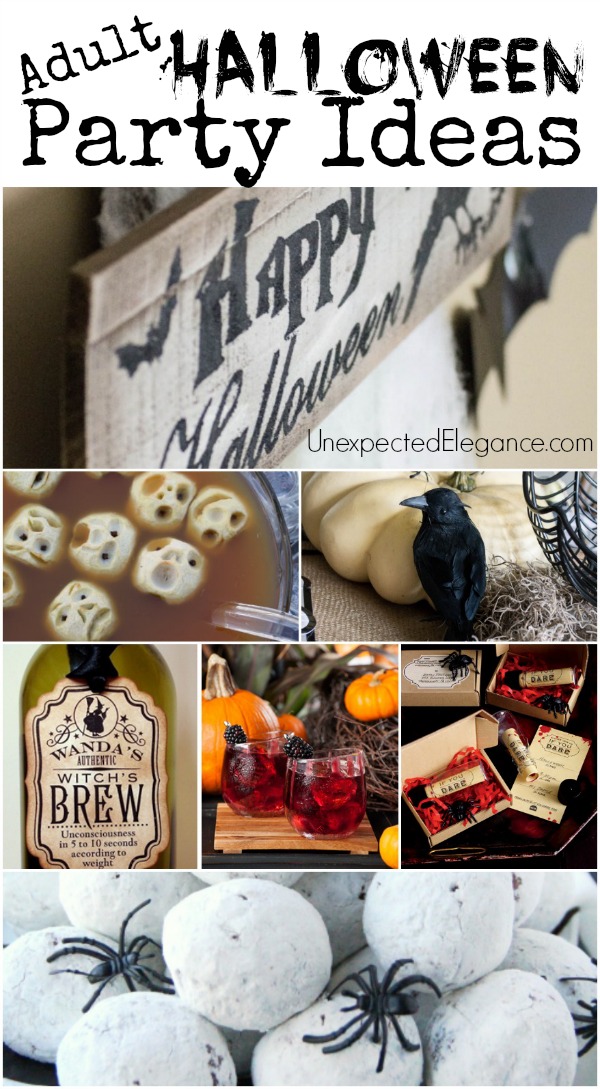 Here are some other great ideas from other bloggers to complete your adult Halloween party:
Invites:  Join Us if you Dare,  Bloody Invite, and more.
Decorate you bottles with these fun labels!
Fun food ideas:  caramel apples, mummy baked brie, poison toffee apples, spider eggs, blood spatter cookies, skeleton chow, witches fingers, skull cheese ball
Drinks:  sunken heads spiced cider, Bloody Shirley Temples, cauldron punch