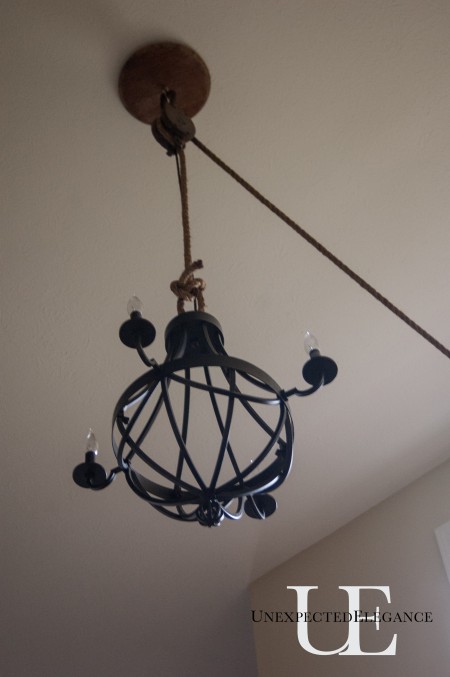 I love having company stay at my house!!  There's more energy when we have extra people and I get so much more accomplished!  Right now I have my friend from college and her family here, but last week my parents had come to stay.  My mom and dad always help me projects around the house and this time was no different…
Here's what the light in my entry looked like before:
(light is from Pottery Barn)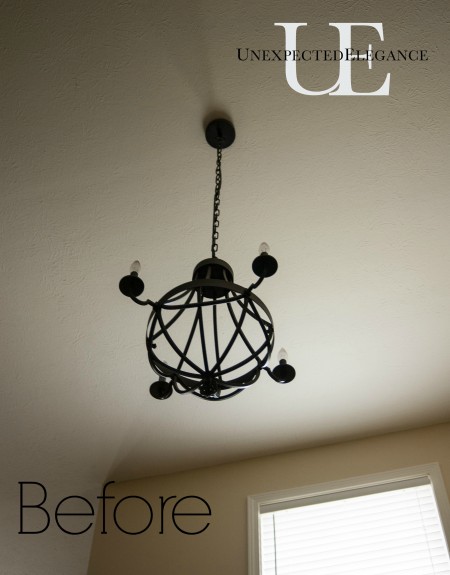 I have slowly collected pieces for this project.  I used an old piece of wood I found at Goodwill forever ago, a piece from an old chandelier to attach to the ceiling, pulley I got at a flea market, 20 feet of new rope, and my existing light fixture.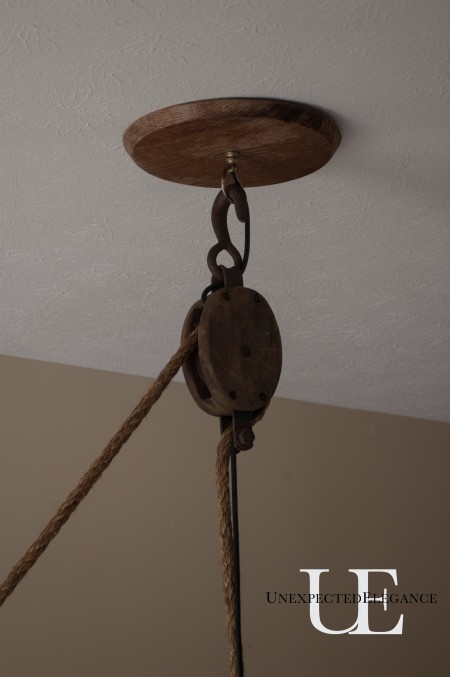 The reason this project was on hold for so long, was the logistics of getting to the ceiling.  When I replaced the light a few years ago, I had rented a ladder but I could barely reach the ceiling.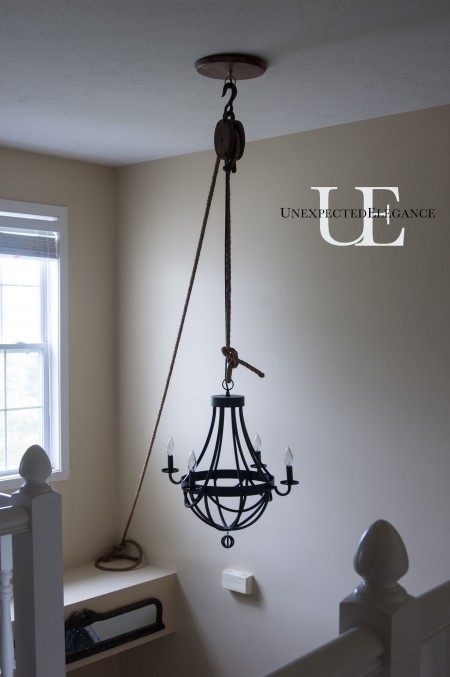 I love roller coasters, but get freaked out about heights when there is open space around you.  Look at what we used to get to the ceiling…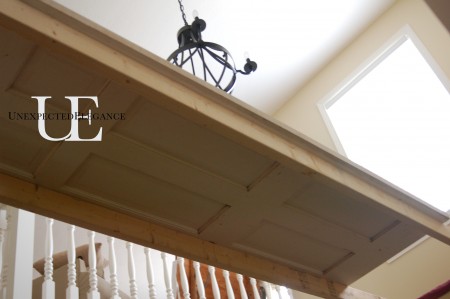 Let's just say I had trouble watching without almost passing out!  My dad is completely fine with heights…apparently!  He put a ladder on top of this contraption!  DO NOT TRY THIS AT HOME!!  (Disclosure:  It was completely secured with screws, but no special harness was used, in case he fell from the ladder!  i.e.  freaking out daughter)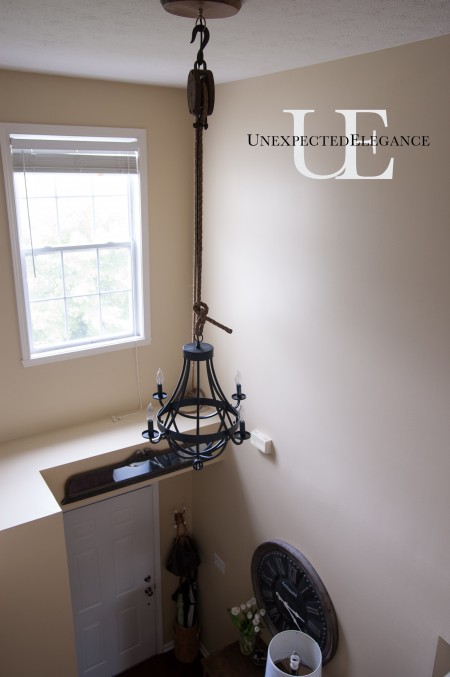 I hope you all have a great 4th of July and stay safe!!!
~Angela
Setting For Four is featuring my blog today…check it out here!!