OK, so remember what I said about all the "pretty" pictures you pin?  If you don't remember, it was something like: "replicate what you liked from the picture."  I decided that's what I would use for my last challenge.  I had pinned a few pictures of some half doors a few weeks ago.  I love the way they look and it reminds me of a barn door we had at our house growing up.  Here is just one of the beautiful doors:
via
My husband and I had talked about moving our dog's bed into the laundry room, but it's a very small and dark space.  So, I decided to try to cut the door to the laundry room and make it a split/half door today.  I am very happy at the results!  It will be nice to have a place for her and still not have it completely closed off and dark.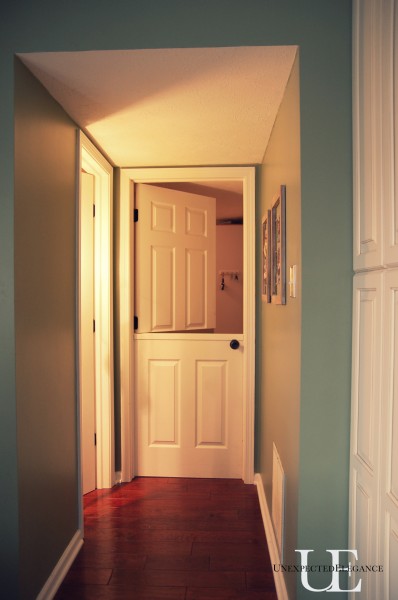 This morning it was just a plain hollow core door.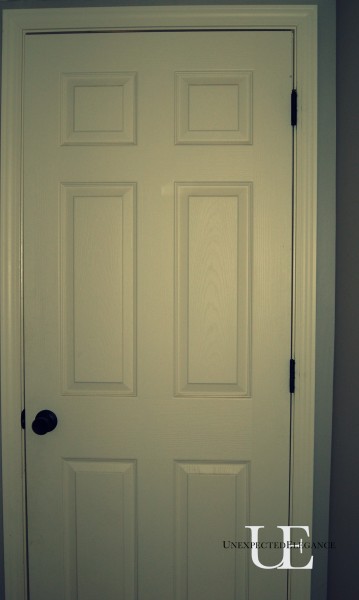 And this afternoon we had a completely new look.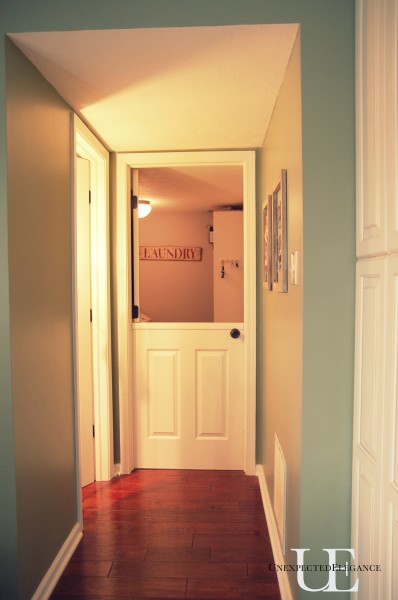 My dad helped me cut it and add the ledge.  I will be doing a tutorial next next week;  it's been a long day!  We still have a lot of work to do on the laundry area to get it ready for Molly, our golden retriever, but we are one step closer.  I look forward to seeing what you guys have been up to, so make sure to link-up your projects.  I will leave it open until next Thurs. March 22.
~Angela